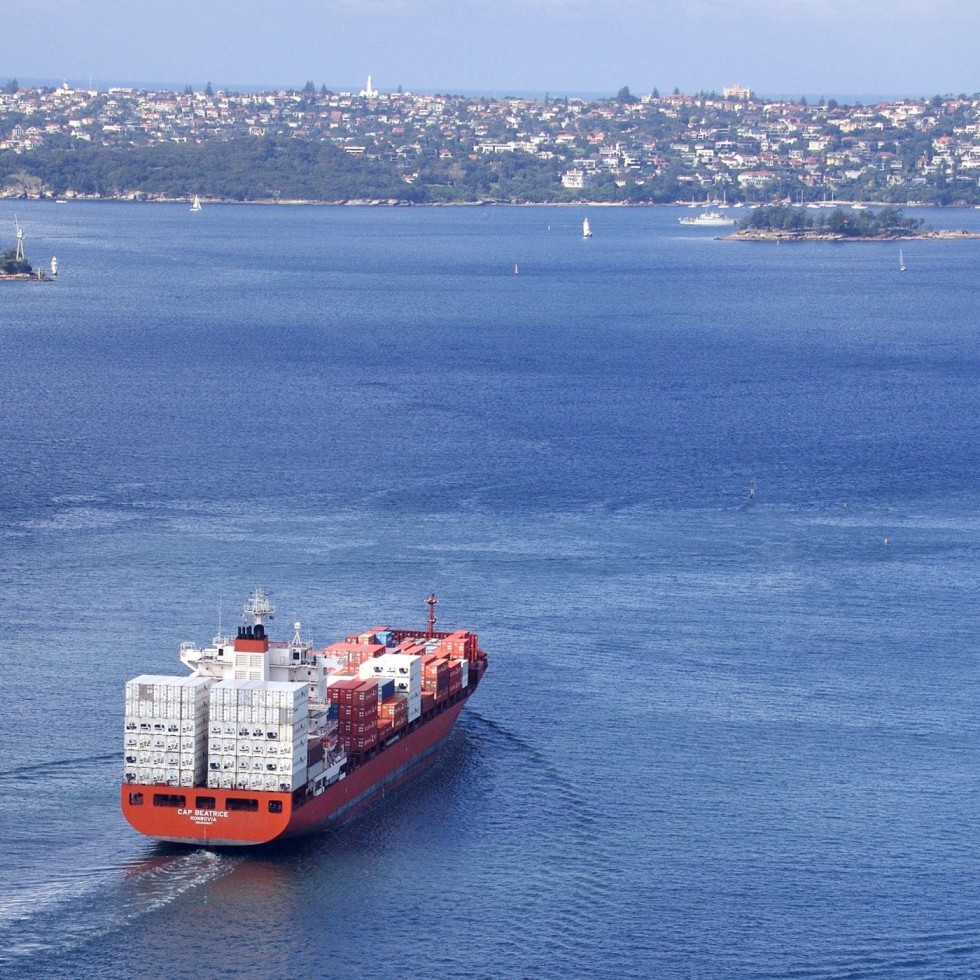 FEBRUARY beef exports have produced yet another shipment record – passing 100,000 tonnes for the first time ever for the month, Department of Agriculture records released today show.
It's yet another a reflection of the relentless drought-driven surge in beef slaughter over the past year, which has seen eight consecutive in-month shipment records broken, as well as the overall 2013 export beef tally which hit 1.1 million tonnes.
On top of unusually high shipments in January, it's easily the busiest start to the year Australian beef exporters have ever experienced.
February shipments to all markets reached 100,031 tonnes, compared to 80,500t for the same period last year – a 24 percent rise in volume.
Calendar year to date, exports have hit almost 170,000t, a 35 percent rise from the same period a year earlier.
The absence of any real wet season across northern Australia continues to push unprecedented slaughter cattle numbers to market. Reference Beef Central's weekly Eastern States kill reports for more on this.
Adding to this year's statistical contrast is the fact that February is historically the wettest month of the year in Queensland and northern NSW. That means beef plants in the region often miss killing days because conditions are either too wet to get cattle out of the paddock to truck, or even if they can be put on the road, can be delayed by road or bridge closures due to wet weather. This time in 2011, for example, many large plants had missed three or more killing days during February.
Obviously there's been none of that this year, however.
The softer trend on the Aussie dollar has also helped underpin the big export numbers.
The A$ this morning crept back into the US88s after spending most of the past month at US90c or better. That, plus strong international beef demand from a basket of customer countries, is helping 'pull through' the record kill momentum.
United States:
Looking at last month's export destinations in detail, Australia's February export trade into the US reached 23,644t, almost 10,000t up on January, and a rise of 38pc on this time last year. The turnaround comes as the US runs into a big red meat supply shortfall, and skyrocketing wholesale domestic prices (see earlier report).
It was the first time since March last year that exports to the US have exceeded those to Japan, by volume, assisted by the consistently high 90CL prices enticing traders to direct shipments to the supply-tight North America.
Japan:
Japan took 22,158 tonnes of Australian beef, more than 7000t more than the previous month and up about 5pc on this time last year.
Calendar year-to-date, however, Japan has taken 37,600t, down a little on year-earlier performance. The economic environment in Japan remains sluggish, while beef stock levels are reportedly high. This, on top of competition from the US, has combined to hinder demand, which is likely to remain the case for the coming months – Golden Week trade excepted.
China:
Beef trade into China during February returned to higher levels, after taking a breather the previous month associated with the timing of Chinese New Year.
February exports reached 13,184t, after reaching only 10,000t the previous month. February's shipments were barely 10c above the same month last year, suggesting trade into China might at last be finding some sort of volume level, after 12 months of huge incremental monthly growth, year-on-year.
China's ban on chilled exports out of Australia continues, with February's entire shipments in frozen form. Another point worth noting is that 14pc of exports, by weight, continue to enter the country in carcase form, providing work for boning rooms set up earlier, which have since struggled to find local domestic beef on which to base their business. At its peak last year, closer to 20pc of Australia's beef trade into China was frozen carcase beef – an export statistic not seen since the days of Korean quarter-beef tenders in the pre-liberalisation era.
Chinese consumers are also eating more beef and pork as a substitute for poultry amid safety concerns tied to the country's recent avian flu outbreak. This has pushed up both domestic production and imports, according to USDA's Foreign Agricultural Service.
The FAS report's forecast for 2014 is for Chinese beef consumption of 6.24 million tonnes. Domestic beef production this year is seen as rising 2pc from a year ago to 5.76mt, with imports (from all markets) increasing to 550,000t. Abundant corn and alfalfa supplies, Chinese government investment in domestic beef production and increased investment by private companies are supporting the forecast rise in domestic production.
The forecast for beef imports of 550,000t this year is 75,000t above USDA's 2014 estimate, because of rising Chinese consumer demand and competitive import prices.
Korea:
Getting back to Australia's February export performance, Korea took 12,332t last month, a 2000t rise on the previous month and more than 25pc higher in volume than this time last year.
The result comes despite an increasingly onerous tariff on Australian beef imports since January 1, relative to our US export competitors operating under the US/Korea Free Trade Deal.
The tariff difference being paid by Australia and the US now stands at more than 8pc, and will continue, at least until Australia's own FTA with Korea is fully-ratified by both governments.
European Union:
Exports to the EU member nations reached 1950 tonnes in February, up about 50pc on January exports and almost double the trade seen this time last year (1082t). The lift in trade is in part due to the looming closure of the EU's quota year on March 31, motivating exporters and importers to fill their quota entitlement.
Russia/CIS:
Notwithstanding the current unrest between Russia and neighbouring Ukraine, trade into Russia and the former CIS states was typically quiet during February. That's not at all unusual, as port facilities on both Russia's East and west coasts are normally frozen-over at this time of year, and the 2014 northern hemisphere winter has been more extreme than usual.
As a result, exports to Russia last month reached just 404 tonnes – almost half of which was chilled, which suggests it may have been airfreight shipments destined for the higher-end food service and restaurant sector. Typically Russian exports include a much higher proportion of frozen.
Further illustrating the winter effect, January exports reached just 269t, while February last year were a little higher at 1300t.
The effect of latest political instability in the region may have some impact on beef trade, but it should be pointed out that Russia has declined as an Australian beef customer from earlier times.
Last calendar year's total beef imports from all markets by Russia were the lowest since 2004, totalling 579,000t – back 7pc on the previous year. The restrictions placed on US and Mexican beef in early 2013 over ractopamine, combined with the significant and continuous increase in chicken and pork consumption in recent years, contributed to the decline in Russian beef imports during the year.
Australian exports in 2013 declined 16pc to 30,317t – a long way from the days of exports above 60,000t in 2010 and 2011. Australian frozen beef that would previously have been destined for Russia has increasingly been shipped to countries such as China, Saudi Arabia and Indonesia.
Indonesia:
After two years of being plagued with trade barriers associated with the country's politically-driven push for self-sufficiency in beef, Indonesia appears to be re-emerging as a significant customer for Australian beef.
There were further positive signs in February, with export volumes reaching 6071 tonnes, a 50pc rise from 4003t in January, and a very significant 190pc rise from 2076t this time last year, as import permit issues start to subside.
Middle East:
The Middle East region continues to be a strong export success story for Australian beef, taking 5040t of Australian beef last month, on top of 3600t in January and 5400t this time last year. Saudi Arabia was easily the strongest component, taking 2800t, but was well supported by Dubai and Jordan.