A monthly column written for Beef Central by US market commentator, Steve Kay, publisher of US Cattle Buyers Weekly
WITH announcements almost every week that more companies are introducing or trying faux meat products, from Nestle to McDonald's, one might be excused for thinking they're about to take over the world.
Not so fast. While such products are growing more popular in several countries, they are still what many call them, fake meat. And fake meat does not satisfy consumers' taste for the real thing, especially when it comes to beef. That's what numerous consumer polls worldwide have shown this year. So rest easy. Fake meat isn't going to make a dent in red meat sales.
In fact, a totally different surge in food sales is taking place around the world that is benefiting the U.S. red meat industry, and no doubt the Australian industry as well. Food sales are booming at convenience stores from Asia to Mexico and the U.S Meat Export Federation (USMEF) is taking advantage of the surge to promote U.S. beef and pork in these stores.
The desire for work-life balance and pre-packaged meals requiring little or no kitchen time is leading consumers around the world to a surprising new destination for breakfast, lunch and dinner, the neighborhood convenience store, says USMEF. And it is not just talking about beef jerky and pepperoni sticks. Convenience stores are offering a wide selection of entree and full meal options that are winning over customers and creating more demand for U.S. red meat, it says.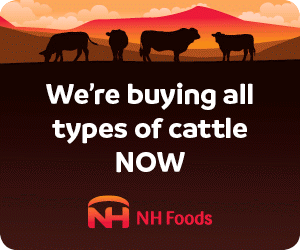 For every gourmet hot dog sold in a South Korean GS25 store, every bowl of beef noodle soup ladled from a 7-Eleven hot food counter in Taiwan and every pork sausage sandwich pulled from a shelf in a Mexican Oxxo outlet comes another trade opportunity for the U.S. beef and pork industries, says USMEF. Working to stay a step ahead of the competition for this rapidly growing sector, it uses funding from USDA's Market Access Program, the U.S. beef checkoff program and the National Pork Board to promote U.S. beef and pork. It especially promotes processed beef and pork items but also raw material for further processing, as the centerpiece of convenience store fare in several international markets, it says.
Just as important as promoting existing products, USMEF is developing new ideas for packaged meals and protein snack items featuring U.S. beef and pork that fit well with consumer trends in each individual market, says president and CEO Dan Halstrom. USMEF recognizes the scope of this opportunity and the enormous demand that is driving it. As the convenience store sector has taken off in various parts of the world, suppliers realize they need products to help meet the demand for these meat snacks and packaged meals, he says.
The trend is toward high quality meat and that is definitely an advantage for U.S. beef and pork, says Halstrom. USMEF staff around the world report encouraging developments in this sector, including the fact that convenience stores in many Asian markets not only offer high quality food but allocate considerable shelf space to beef and pork items such as pre-packaged lunch boxes and beef bowls, he says.
Solid data supports USMEF's pursuit of a larger share of the bustling global convenience store market, it says. According to a 2019 report by Euromonitor, which tracks retail sales and maintains a category dedicated specifically to convenience stores, per capita spending on food service products at convenience stores increased 14% worldwide between 2013 and 2018 and is projected to increase another 11% by 2023. South Korea has led the way, experiencing a 142% increase in per capita convenience store foodservice spending from 2013 to 2018, with another 47% increase projected by 2023, it says.
Japan, Taiwan, the ASEAN region and Mexico are other fast-growing markets identified by Euromonitor, says USMEF. A USDA report also suggests that China's convenience store chains, which have historically focused on lower-priced processed foods, are beginning to expand premium and imported food offerings. This trend is likely to continue as younger Chinese consumers shift away from traditional retail outlets, says USMEF.
These numbers lend further perspective to the Euromonitor data: In 2018, the average American spent $44.50 on foodservice items at a convenience store, which ranks fourth globally. Japanese consumers ranked first with an average of $240.80, followed by Taiwan at $80.70 and Norway at $72. The average Korean spent only $39.70 last year for fifth place on the list. But projected growth puts Korean spending at $58.40 by 2023. If these projections hold true, Korea would move ahead of the U.S., which is expected to reach $54.60 by 2023. Obviously there is tremendous potential for U.S. beef and pork in the convenience store sector but competition is intense, says Halstrom. But the quality and consistency that U.S. beef and pork deliver in processed products are really what sets the U.S., he says.