Australia's Nation Brand Advisory Council chaired by Andrew Forrest met for the first time on Friday to begin work on a new nation brand for Australian exports.
Trade Minister Steve Ciobo said the brand will reinforce Australia's unique strengths and forge a stronger and more unified image of Australia overseas.
The Advisory Council's mission is to deliver a new brand that will reinforce Australia's reputation as a trusted exporter of premium quality goods and services, an internationally competitive investment destination, a great place to visit and a quality provider of education.
"Australia is consistently recognised as being home to clean and green produce, a beautiful environment, and an unsurpassed quality of life. I want these elements of Australia to sit within a brand for our nation," Mr Ciobo said.
He said it was important that the brand be designed by industry so it will be used and applied consistently by industry.
The members of the Australia's Nation Brand Advisory Council include:
Andrew Forrest AO, non-executive Chairman, Fortescue Metals Group (Chair)
Alan Joyce, CEO, Qantas
Bob East, Chairman, Tourism Australia
Christine Holgate, CEO, Australia Post
Glenn Cooper, Chairman, Coopers Brewery
Jayne Hrdlicka, CEO, A2 Milk
Michael O'Keeffe, CEO, AESOP
Mike Cannon-Brookes, Founder and CEO, Atlassian
Rod Jones, Group CEO, NAVITAS
Wesley Enoch, Sydney Festival Artistic Director
Dr Stephanie Fahey, CEO Austrade
The Industry-led, government-enabled initiative will see the roll-out of a series of industry forums in all capital cities and online via a digital engagement platform, from late June, where businesses can have their say about how the nation can improve its global brand.
"We are calling on Australian businesses – big or small, start-up or long-established, from all sectors – to get on board and help shape Australia's nation brand," chair Andrew Forrest said.
For more information or to express your interest in the Nation Brand initiative go to: www.austrade.gov.au/nation-brand
A broader role for True Aussie?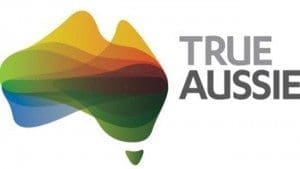 The question of whether the True Aussie logo developed for Australian red meat products should be expanded to cover other Australian exported food products was discussed at a Q&A session during a Meat & Livestock Australia forum at Beef 2018 in Rockhampton last month.
While there had been some interest expressed from other sectors of Australian agriculture last year, MLA chief marketing officer Lisa Sharp said the concept had not progressed largely because not all Australian food products were underpinned by the integrity systems that underpin Australian red meat.
A single brand would link all Australian food products, but not all food exports had equivalent integrity systems she said.
"The logo (True Aussie) certainly for the red meat industry, we speak about peace of mind, that logo on a pack says traceability, it says food safety, it says quality, and there was a situation where we're not yet a point where avocados, cherries, seafood (for example) that we have equivalent integrity systems," she said in response to a question.
"So while there is a lot of interest and there remains an enormous amount of interest from other sectors, we're yet to agree on a common level of equivalency that will give that peace of mind and certainty."
MLA international markets manager Michael Finucan said that in markets such as China, different Australian commodity sectors such as red meat, horticulture, dairy and wine still worked together to try to get unified messaging on Australian product where possible.
"It is not so much about the logo but just how do we go to events and talk consistently about Australia," he said.
Last word: No kangaroo on beef boxes please
Forum moderator Peter Lewis recalled that at Beef 2015, CPC CEO Troy Setter had made one very clear point when asked about an Australian national brand for export markets.
"He said he never wanted to see Australian red meat with a kangaroo on the side of the box because he said that really sends out the wrong message."