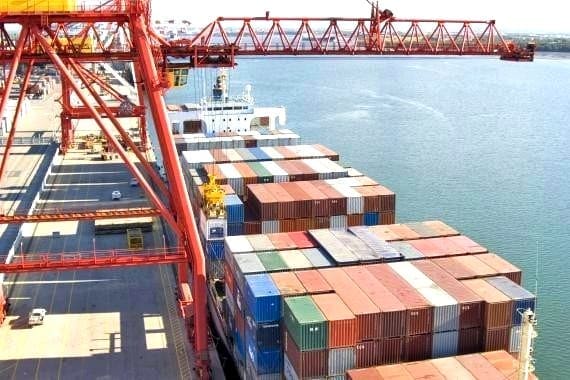 THE US and Brazil issued separate statements today confirming the approval of importation of chilled and frozen beef sourced from 14 Brazilian states, plus a portion of northern Argentina.
The US Department of Agriculture's Animal and Plant Health Inspection Service said it was amending its regulations to allow the importation under specific conditions that mitigate the risk of Foot-and-Mouth Disease, the first step in a process for the two regions to gain access to the US market for beef.
The two regions involved are:
The Brazilian states of Bahia, Distrito Federal, Espirito Santo, Goias, Mato Grosso, Mato Grosso do Sul, Minas Gerais, Parana, Rio Grande do Sul, Rio de Janeiro, Rondonia, Sao Paulo, Sergipe, and Tocantis.
The Patagonia region in northern Argentina, a region previously recognised by APHIS as FMD-free.
Today's APHIS statement said risk assessments indicated that chilled or frozen beef from the regions could be safely imported, provided certain conditions were met to ensure beef exported to the US would not harbor the FMD virus. The assessments also concluded that Argentina and Brazil are able to comply with US import certification requirements.
Fresh beef from both regions will follow the same import conditions currently imposed on fresh beef and sheepmeat from Uruguay, which has been exporting to the US for many years.
The APHIS regulations and conditions are designed to address potential animal health risks.
"This is the first step in a process for these regions to gain access to the US market for beef," today's APHIS statement said.
Brazil and Argentina still needed to meet food safety standards prior to being able to export any beef to the US, it said. The USDA would assess the equivalence to US standards through a review of regulatory programs, as well as an in-country audit of food safety systems used along the supply chain.
The decision opens up a potential market of at least 100,000 tonnes of Brazilian exports to the US within the next five years, according to the Brazilian Ministry of Agriculture.
Currently, Brazil can only export processed (pre-cooked) beef to the American market, neutralising any FMD risk, in sales worth US$140 million through the first five months of this year.
The Brazilian Ministry of Agriculture explained that Brazilian companies interested in exporting fresh beef to the US now had to pass a qualification process to prove that they meet the requirements to start selling to the American market.
Federal regulations allowing Brazilian fresh beef imports will take effect 60 days after official publication.
Executive director for Brazil's trade association for beef exporters, Abiec, Fernando Sampaio, said his organisation expected exports to start in September.
Negotiations between the two countries to open the fresh beef market concluded on Monday after 15 years of talks.
Brazilian president Dilma Rousseff and several ministers are in the US this week for an official visit, and an end to restrictions on Brazilian fresh beef imports was expected as part of the president's agenda.
Brazilian agriculture minister Katia Abreu said the US decision was key for negotiations to open or expand Brazilian beef sales in other international markets, such as Japan, Korea, Saudi Arabia and China.