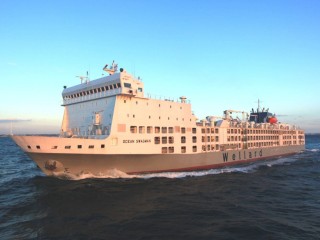 A serious shortage of in-spec cattle in northern Australia, resulting in dramatically higher feeder cattle livestock prices, is contributing to deep concerns in Indonesia over the current state of the meat market.
Retail and wet market beef prices are near all-time highs in Indonesia this week, with no sign of easing in price after the peak demand Lebaron religious festival period.
Current market prices for beef and livestock are of 'huge concern' to Indonesian authorities, a reliable trade source in Indonesia told Beef Central yesterday.
"The focus among cattle importers in Indonesia has now shifted squarely onto the supply situation out of Australia," Beef Central's source said.
"After all the disruptions to the trade seen over the past four months, Australia now has an obligation to provide suitable cattle, now that the trade access is re-established," he said.
One WA-based live exporter this week was said to be offering prices of 225c/kg for suitable steers delivered Darwin, a massive 55c/kg rise from 170c/kg for the same steers when the trade first re-opened. Even at those extraordinary rates, numbers are proving very hard to find.
Last week's Wellard shipment doing two loadings in Townsville and Darwin for Indonesia struggled to find 7000 head for the Townsville leg of the uplift, at rates around 175c/kg, and reaching the consignment target took much longer than normal.
High exchange rate was another factor in current high meat and finished livestock prices in Indonesia, although cross rates between the A$ and the Indonesian Rupiah were far more consistent than the A$/US$ comparison. Currently the Rupiah is worth 8995 against the A$, down a little from 9200 in May-June.
"Importers and feedlots can make money on feeding Australian cattle at around A180c, but at 210c or better, the sums just don't add up," Beef Central's importer contact said.
"But the supply of cattle out of Australia is of extreme concern here at present, and has caught everyone by surprise," he said.
Asked whether the situation might be a catalyst to a short-term change in policy by the Indonesian Government over weight limits, he said it was time to again hold 'high level' discussions between the Australian and Indonesian Governments.
"There is a feeling that a rise, even temporary, to about 380kg liveweight would be enough to open up the supply base out of northern Australia to better match supply and demand," he said.
"But in reality, changing the current 350kg limit could be very difficult, if the discussion process is initiated from Australia. It has to come from the Indonesian side of the equation."
"As it is, with the delay in shipments this year and the big season across northern Australia, many boat-type cattle have already gone well past the existing 350kg individual animal weight limit."
Such an adjustment would help both the Australian and Indonesian industries enormously, Beef Central's contact said.
Current Jakarta wet market price for Australian-bred cattle was around R65,000/kg boneless, close to all-time records, and up 20pc from R50,000 12 months ago.
Fed cattle prices, equally, were currently 'incredibly high.' Lebaron (high demand period) cattle a few years ago were worth R15,000/kg, but were now selling for R25,000/kg.
Boxed beef may fill void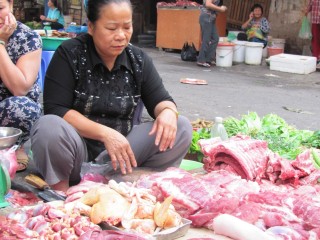 "The big concern is that boxed beef could well displace live exports, while-ever the imported cattle price is as high as it is at present," Beef Central's contact said.
"There is a growing expectation that the growth in beef consumption in this country is going to be supplied by imported beef, and the higher live cattle import prices stay because of short supply under existing specs, the faster that will happen."
Looking back at 2009, when Australian beef was flooding into the Indonesian market prior to the 350kg live import rule, there was 100,000 tonnes of Australian beef and offal was arriving into the market. At that time the presence of frozen boxed beef from Australia was evident 'right across Sumatra,' the importer said.
"Abattoirs which at that time were killing 60-80 head a night were down to 20," he said.
"It was all about price differential, and we may well be heading back to that same circumstance again."
"Boxed beef is a quick fix to the current shortage, because the response time through cattle import and feeding is obviously much longer, and prohibitive at current livestock prices."
Despite recent live trade activity, many Indonesian feedlots were yet to receive their first shipment of Australian cattle since the trade recommenced, and would have at least a two-month gap in supply.
Some feedlots would be down to 20pc occupancy or less by the end of this month, and some would have a good 40-60 day gap in supply of cattle, suggesting cattle prices must remain high, ex-feedlot in Indonesia, for the foreseeable future.
That would put enormous strain on some businesses through cash flow, and many feedlots had credit issues, being locked into supply/credit loops with customers, which once broken could be 'very difficult' to re-establish.
Beef Central's trade contact said Indonesian cattle importers would appreciate some sort of 'realistic assessment' of the availability of cattle numbers out of northern Australia.
"Exactly how many suitable feeder cattle are there in the Territory at the moment? Nobody seems to know. But the numbers just don't seem to be there, despite the prices available. All this talk about how important the Indonesian market is to northern Australia, but they didn't seem to have any cattle, anyway," he said.