AN ALL-TIME monthly record for shipments to the United States, and the second highest figure ever for trade to all markets are the headline statistics in September export data released by DAFF only minutes ago.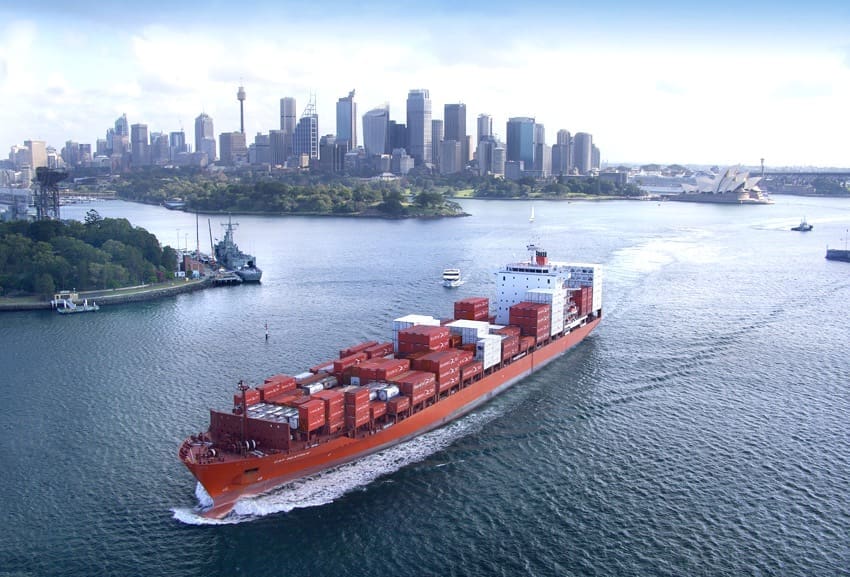 Australian exports to all markets during September reached 118,605 tonnes, surpassed only by July trade that pushed exports that month past 121,000t.
To put these figures into context, Australia had rarely shipped more than 100,000t of beef in any given month until 12 months ago.
These incredible volume numbers continue to be fuelled by relentless high beef kills seen across Eastern Australia this year.
That was driven for the first eight months of the year, at least, by drought-forced herd liquidation, but some would argue that over the past six weeks, the rate of slaughter has been influenced more by the dramatic turnaround in pricing for slaughter cattle.
That in turn, has been underpinned by high demand and equally high pricing in key markets like the US. Another more recent factor has been the currency value decline, back about 7 percent since late August against the US$.
Australia's September beef export tally was more than 7000t above the already high shipments in August, and close to 24,000 tonnes above September's tally last year.
The sharp rise, year-on-year, is also clearly illustrated in calendar year-to date trade, where exports January-September have now hit 936,700t, compared with less than 800,000t for the same period a year earlier. That's a rise of more than 137,000 tonnes, and suggests Australia is well on track to record another back-to-back record export year for calendar 2014.
A warning-sign on the horizon, however. Already the Australian cattle herd has declined by 9pc from the previous year, decimated by drought. That means the current export situation, as vibrant and as impressive as it is, is completely unsustainable.
US dominates results
The biggest single contributor to the September export traffic was trade into the United States, which hit an all-time record for any month of 47,238 tonnes. Even during the height of Australia's reliance on the US export trade in the 1990s, when annual exports often exceeded 370,000t, individual monthly shipments never got this high, records suggest.
In many ways it is fortuitous that Australia's surge in slaughter rates this year and last has coincided with extreme domestic beef shortages of lean grinding beef in the US market. A considerable proportion of Australia's export 'surplus' this year has been diverted into an increasingly desperate US market, after two very quiet years.
Last month's US trade was close to 10,000t above shipments in August (which in itself was the biggest shipment month since 2005). The contrast was even larger compared with September last year (19,500t), meaning our beef business with the US has leapt almost 28,000t in 12 months.
Calendar year to date, exports to the US have leapt to 275,000t – an extraordinary 120,000t movement in comparison with the same period last year (155,000t). Already by the end of August, year-to-date beef exports to the US had exceeded trade in the whole of 2013.
At current levels of trade momentum, total US exports this year could easily surpass 344,000t, a figure not seen since 2004 or 2005.
According to the most recent USDA World Agriculture Supply and Demand Estimates, US beef supplies are forecast to remain tight for the duration of 2015. Taking this into consideration, Australian red meat exports to the US are likely to remain high for the remainder of the year and again next year, with the only constraint likely to be tighter supplies in Australia.
Beef Central has followed the re-emergence of the US grinding beef market closely over the past 12 months. Click here to view an earlier article explaining some of the demand reasons for the startling growth in trade.
Other markets
A basket of other mature and emerging markets also took larger volumes of Australian beef last month.
Volumes to Japan reached 26,800t, up 23pc since this time last year, partly due to less competition out of the US and currency movements. Year-to-date, Japan has now taken 212,000t of Australian beef, still down about 7000t on the same period a year earlier, as other emerging markets compete with for product.
Korea is re-asserting its historic position as Australia's third largest export market ahead of China, responsible for 11,400t of chilled and frozen beef in September, virtually unchanged from August and only slightly down on September last year. Year-to-date exports have reached 109,500t, 10pc higher than the same period in 2013.
Impacted to some extent by China's recent imposition of access limitations for chilled beef to just ten Australian plants, exports to China in September continued to ease, reaching 8741t, down about 5pc on August, and back 40pc on September last year (14,500t). The September chilled component was just 689t, about a third of what it was this time a year ago.
The slowing in momentum to China is also seen in year-to-date figures. For Jan-Sept 2014, shipments have totalled just under 97,000t, down about 11pc on this time last year.
The other big factor in the slowdown in trade to China is price. US grinding meat prices for imported 90CL, which occupy the same space as many Chinese customers, have risen a dizzying 68pc compared with this time last year. The US is effectively bidding Australian product away from a more price-sensitive China, Beef Central is told by trade sources.
A boom in demand for carcase beef in China, designed to utilise idle boning room facilities, has seen a sharp increase in stockinette carcase wrapping again. Last month's exports included almost 1700 tonnes shipped in (mostly frozen) carcase form.
Elsewhere around the world, September trade results were mixed.
Predictably, following recent retaliatory actions put in place against Russian president Vladimir Putin, exports to Russia (CIS, former Soviet states) have all but disappeared, accounting for just 77t of mostly frozen product last month. This time a year ago, the volume was almost 3900t. Year to date trade has collapsed to just over 2000t – representing just 10pc of shipment volumes for the same period last year.
Trade into the EU remained strong, reaching 1864t in September, down about 20pc on August because of quota management issues, but much the same as this time last year. YTD trade has reached 18,800t, up 20pc on a year earlier.
With the Muslim Eid religious festival about to start, trade into the Middle East remained strong last month, reaching 4421t, while year to date volume at +47,000t is only slightly reduced on year-earlier figures.
In addition to the sharp increase in live trade this year, Australia's beef exports to Indonesia reached 3061t in September, up 36pc compared with this time a year earlier. Year-to-date, beef exports to Indo have reached 40,485t, up 73pc on a year ago, when self-sufficiency-driven quotas were still curtailing trade.
Equally, Australia's offal trade to Indonesia has grown dramatically this year. Total volume year to date is now 13,080t, up from just 1341t for the same period in 2013.