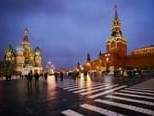 A large amount of unused import quota and the willingness of Russian importers to lock-in supplies early to avoid the closure of shipping ports during the winter freeze-over fuelled a 30 percent month-on-month increase in Australian beef exports to Russia in September.
Shipments reached 7111 tonnes, up from 5346t in August and 4041t in July.
For similar reasons, Brazilian beef exports to Russia jumped 67pc to 20,276t for the month, while Uruguayan shipments increased 73pc over August to 11,592t.
Despite this big jump in overall trade, it is expected that a significant portion of the 2011 Russian import quota will still be unused, even though larger importers have started selling quota to smaller operators, according to the World Beef Report.
A volatile economy and cautious Russian consumer demand has resulted in stable imports during 2011. However the closure of the Russian market to Paraguay, which supplied 73,000t in 2010, due to a Foot and Mouth Disease outbreak in late September may result in a lift in Russian demand for product from other suppliers including Australia, in October and November.
For the 2011 calendar year to the end of September, Australian beef exports to Russia totalled 46,170t, a 62pc rise over the same period last year when exports reached 28,437t. Given the current market conditions, exports for the total 2011 year are expected to exceed 60,000t.
Uruguayan and Argentinean shipments are likely to remain restricted, while the Brazilian domestic market continues to be more attractive for Brazilian processors.