A strong contingent of red meat and live cattle export stakeholders is included in an agricultural delegation leaving for China this week, led by agriculture minister Barnaby Joyce.
Included in the group of 38 farm-sector stakeholders leaving on Sunday are:
Tim Sullivan, Bindaree Beef, Inverell
Andrew Forrest, Mindaroo Pastoral and Harvey Beef, WA
Peter Kane, Australian Live Exporters Council
David Larkin, Australian Meat Industry Council
Andrew Ogilvie, Cattle Council of Australia
Ian McColl, Sheepmeat Council of Australia
Travers Nicholas, New World Foods (value-added jerky products)
Richard Norton, Meat & Livestock Australia
Roger Fletcher, Fletchers International Exports
Justin Slaughter, Australian Rural Exports Pty Ltd (live export)
Fred Troncone, Wellards Rural Exports, and
David Warriner, NT Cattlemens Association.
Agriculture minister Barnaby Joyce will lead the week-long trip, visiting Heilongjiang province in the northeast, as well as Beijing, to "deepen the already strong relationship between the two countries."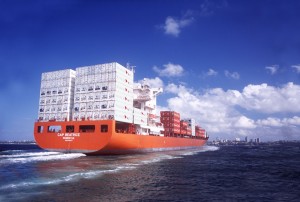 "China is an important trading partner for Australia – and for our agricultural producers our single biggest customer. Two-way agriculture, fisheries and forestry trade was valued at over $11 billion in 2013," Minister Joyce said.
"We're all aware of the opportunities for Australian businesses in Asia – none more heralded than those awaiting the agriculture sector because of the forecast doubling of food demand in Asia by 2050. China will be a key part of this growth," he said.
"But we can't just assume Australia will automatically benefit from these developments.  We need to show our friends in China that we are dependable partners and produce high quality goods that will satisfy Chinese consumers and businesses."
"Australia doesn't produce enough to meet more than a small fraction of China's current or future food demand – but we do want to play our part," Mr Joyce said.
The minister said during the visit he wanted to underline his firm belief that increasing agricultural trade could be a win-win for both nations.
"Many of the products we send to China—such as wool, cotton, barley and canola—are further processed by Chinese companies into high-quality goods, or supply niche markets. We are also a counter-seasonal supplier of horticultural produce."
Minister Joyce said he was looking forward to meeting several senior Chinese ministers during his time in Beijing.
"In particular I was pleased to accept the invitation from my Chinese counterpart, agriculture minister Han Changfu, to come to China to attend the Third APEC Ministerial Meeting on Food Security, and to bring industry representatives with me on this trip so we can develop relationships for the long haul," Minister Joyce said.
The group will see Chinese agricultural and food production systems at first hand, including visiting one of China's key agricultural provinces, Heilongjiang.
A key part of the visit in both Beijing and Heilongjiang province was to discuss the agricultural partnerships Australia and China could build for the future, Minister Joyce said.
"We have a lot to learn from each other and I am excited by the opportunities for Australian agriculture this trip presents."
"The bilateral Free Trade Agreement being negotiated between Australia and China has the potential to further strengthen trade and cooperation in agriculture. As part of my discussions with Chinese Ministers, I aim to make clear the importance of a strong outcome on agriculture from the agreement."