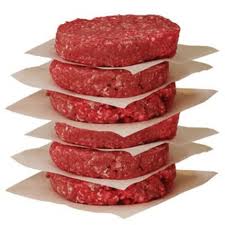 TIGHT US domestic beef supplies – especially for lean grinding beef – together with record US cattle prices and a strong US$ have all combined to significantly increase the supply of beef imported into the US this year.
In fact beef imports into the US are up 36 percent for 2015 to the end of May, with Australia easily the largest contributor.
In its weekly imported beef market report, Steiner Consulting suggests that US is today the most lucrative market for grinding beef in the world, and the surge in beef imports during the last 12 months is clear evidence of that.
While imports were only a very small part of the US supply/demand balance sheet for pork and chicken, it's a different story for beef, accounting for roughly 12pc of the nation's total available beef supply in 2014, last year representing 11.12 million tonnes.
Total beef imports last year were 1.32 million tonnes (carcase weight basis). The latest USDA World Agricultural Supply and Demand estimates forecast US beef imports this year at almost 1.41mt, 5.7pc higher than a year ago.
"That forecast is much higher than earlier expected, and yet it may still prove to be too low," Steiner said. "Through the end of May, US beef imports this year area already up 36pc compared to the same period a year ago."
Using USDA/AMS data, Steiner has pieced together a picture of some of the current global beef supply into the US.
Uruguay has an annual quota allocation into the market of just 20,000t. So far, imports from Uruguay this year are 17,868t and the country continues to ship around 2000t per week. By the end of the year, Uruguay will likely hit 60,000t, including a large portion exposed to the 26.4pc US import tariff. In quota product pays US4.4c per kg.
"It speaks volumes that countries like Uruguay are shipping product to the US, even as 26.4pc of the selling price goes to the government," Steiner's report said.
But despite the recent increases, Uruguay is only a small part of the overall imported beef picture in the US.
Australia remains, by far, the primary supplier. According to the AMS data, beef imports from Australia through the end of May were 179,640t, some 71,200t (+66pc) higher than the same period last year. New Zealand, as the graphs here show, is up 27pc year-on-year.
Part of that is due to the A$, which has gone from trading near parity with the US$ to now trading at a significant discount. The A$ was worth about US76.8c on Friday, down from US94c this time last year.
"If the price of 90CL beef today were the same compared to a year ago (it is actually higher), the shift in the exchange rate alone would represent a 24pc increase in value. In other words, Australian exporters have received a 24pc price increase from the currency change alone," Steiner's report said.
Last year the price of imported 90CL beef in the US (FOB US East Coast) was US$2.11/lb, compared to $2.28/lb today – another 8pc increase in value. For Australian packers, that means prices for imported beef currently are some +32pc higher than what they were a year ago in A$ terms.
"It is little wonder that packers continue to aggressively bid on cattle down under"
"It is little wonder that packers continue to aggressively bid on cattle down under," Steiner's report said.
The Australian Eastern Young Cattle Indicator currently is up some 50pc compared to a year ago, at the same time as cattle slaughter in Australia has increased sharply in 2014 and 2015.
"Last year, the high slaughter numbers were due to drought. Currently they are up due to much higher prices being paid," Steiner said.
Weather remained a key driver for Australian beef supplies, however, and a break in the drought could cause supply availability to tighten.
"Brazil may start shipping product to the US. They are limited by quota, but as we saw with Uruguay, when the price is high enough, the quota is not a factor," Steiner said.
Domestic cow supplies remain tight
Meanwhile domestic US cow meat supplies remained very tight last week, as evidenced by US cow slaughter that currently is running below the already very low levels of last year and some 28pc lower than 2013.
"The decline in the supply of domestic cow meat has squeezed retailers, who for the most part specify that their product needs to be fresh domestic product. At the same time, supplies of imported beef are plentiful, which accounts for the US+65c/lb spread between domestic 90CL beef and imported 90CL," Steiner said.
That spread should start to narrow later in the northern hemisphere summer (our winter) and into the autumn.
"However, we do not expect the spread to disappear completely, in part because of the large inventories of imported beef, but mostly because of how short domestic cow supplies really are. Excellent pasture conditions will limit the supply of cull cows coming to market in the US this autumn, and in our opinion that is the primary reason for the large spread," Steiner said.
The two big unknowns for the imported beef market in the next six months were the seasonal conditions in Australia and how that will affect cow slaughter there; and the timing of when Brazil gains access to the US market.
"Large shipments to the US from Uruguay, including a large portion out-of-quota, are indicative that there is plenty of pent-up supply that could become available," Steiner said.
"US grinding beef prices currently cannot be matched on the world stage, even when considering the out of quota tariff of 26.5pc being paid by some overseas suppliers."