QUEENSLAND'S Stockyard Beef has earned the Royal Melbourne Fine Food Awards' branded beef grand championship for 2014, presented during a dinner on the set of the popular TV cooking show 'MasterChef' on Monday night.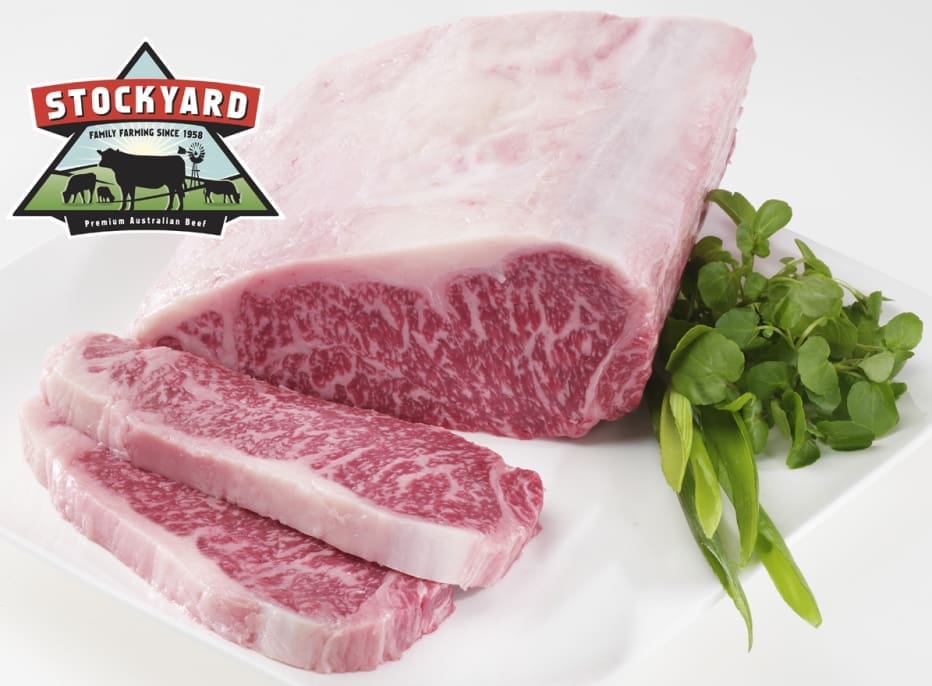 Gold silver and bronze medals for Royal Melbourne's branded beef competition were presented back in July (see Beef Central's earlier story ), but it was not until this week's show dinner that the ultimate grand championship winner was announced. Speaking during Monday's Royal Agricultural Society of Victoria trophy night was AA Co managing director, Jason Strong.
Stockyard's David Clarke was on hand to collect the award, won against some of the largest and best known brands in the country.
The company's Stockyard Black premium beef brand was recognised as the Champion Large Branded Beef entry, earning the gold medal in Class 3 (Wagyu beef), before being crowned on Monday night as Best Branded Beef in Show.
The prize-winning striploin entry came from a Stockyard Purebred Wagyu steer, which had been fed for a minimum 400 days on a balanced ration of steamflaked grains and other natural feed ingredients.
A panel of expert judges assessed the entries using a combination of visual appearance and the usual tenderness, juiciness, flavour, overall liking and eating characteristics. The results concluded that the Stock Black Label striploin had "outstanding tenderness and juiciness", "great marbling with excellent presentation", and was "flavoursome, and a delight to eat."
First established in 1973, Stockyard has become a leading exporter of high quality grainfed beef to reputable restaurants, hotels and retail outlets around the world. The company fed its first Wagyu cattle about 12 years ago, starting with a carcase business servicing Japan's Kamakura Ham back in the early 2000s.
Stockyard Beef has had an enviable track record in the branded beef competitions, having received more than 30 awards over the past ten years.
Marketing general manager, David Clark, said the award provided "a strong endorsement for our people and their attention to detail in all facets of producing the finest beef on a consistent basis – year-in and year-out."
The company's Stockyard Black program is mostly supplied by F3, F4 and Fullblood Wagyu cattle, using selected high-performance genetics, and fed for 400-days plus at the company's award-winning Kerwee feedlot near Jondaryan on the Darling Downs. Carcase weights average 420-430kg.
The program consistently achieves marbling scores of 8 to 9+, and is primarily directed into middle and upper-end food service hotel and restaurant markets in the Middle East and Asia.
Over time, Stockyard has been pushing more heavily into the premium end of the Wagyu market, with more emphasis on F3-to-Fullblood longfed cattle, and less on the mid-range F1 program, based on Wagyu x Holstein programs.
Beef Central will participate in judging for the annual Wagyu branded beef competition tomorrow, as part of the upcoming Australian Wagyu Association conference on the Gold Coast during October.
Stockyard's website can be accessed here.