AUSTRALIAN beef exports have hit another all-time monthly record, with shipments completed during March reaching a staggering 123,464 tonnes.
It's a further  1009 tonnes above the previous record set back in October, during the height of last year's drought, when cattle were being liquidated in record high proportions.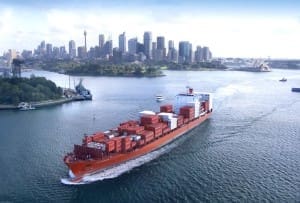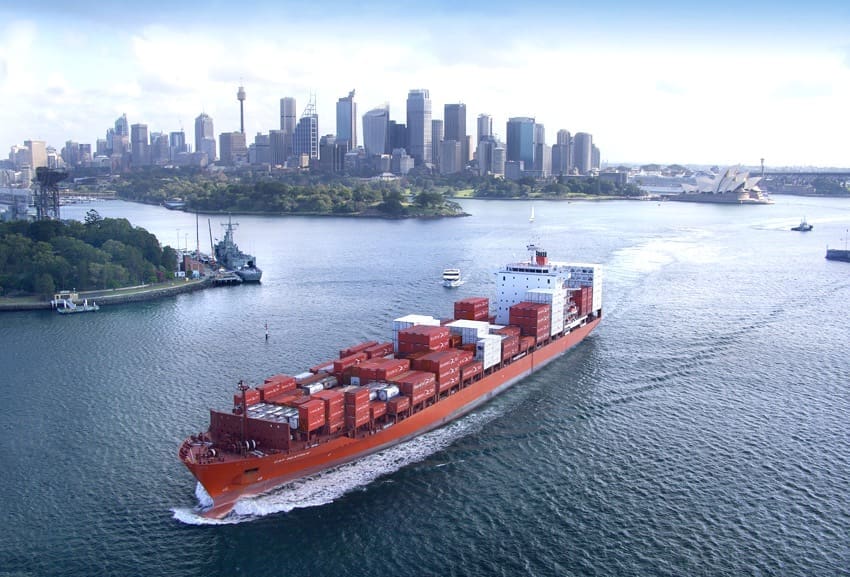 The March result was 16 percent higher than this time a year ago.
The result was perhaps foreshadowed by recent NLRS statistics showing that just under 690,000 head of cattle were processed in Eastern states across the four March weeks – about 20,000 head higher than the same period a year earlier.
Persistent extreme dry conditions across large parts of Queensland and Western NSW has been the big driver.
The monthly export shipment data released this morning by the Department of Agriculture shows that Australian exporters have now hit 100,000 tonnes or more in monthly exports for the past ten months, tracing all the way back to May 2014.
First quarter exports tell a similar story, with the January-March period this year responsible for 297,054t of export beef, against 275,838t a year earlier. That's eight percent above last year's level, driven by the extraordinary recent cattle slaughter, a remarkably strong global beef market, and a declining A$.
Big year-on-year rises were seen in all three of Australia's largest beef export markets, and a number of emerging ones.
The March result was headlined by strong shipments to the United States, which took 42,028t, up 40pc year-on-year. The consistent high monthly volumes shipped to the US this year have taken the first quarter volume to 105,600t– up 56pc from last year.
The US will remain Australia's largest beef destination this year, and the market is forecast to remain buoyant.
Shipments during March to Japan were up 24pc year-on-year at 28,000t, taking the first quarter to 67,900t, up 13pc. Reduced competition from the US over this period, as a result of the west coast port disputes and an appreciating US$, assisted Australian trade. Lower tariffs on chilled and frozen beef following the ratification of the Japan-Australia FTA also played a role.
Exports to Korea for March reached 14,700t, up 15pc year-on-year, however after having a slightly slower start to the year, first quarter shipments were 34,300t, down 3pc.
After two or three years where emerging markets like China, Russia and Indonesia were taking an increasing share of Australian beef exports, what's emerging early this year is a move back to greater trade with long-established customers including the US, Japan and Korea.
Last year, new and emerging customers like China competed vigorously for available Australian manufacturing meat against the US. Since then, however, the US has stormed back as Australia's biggest beef customer, driven by skyrocketing prices for imported lean grinding beef in the US caused by local herd decline and beef production shortage.
China was the exception to the growth trend among Australia's larger customers, taking 13,200t for March (down 7pc year on year) with first quarter volume at 27,226t, down more than 10,000t or 26pc on this time last year.
In other export markets, the effects of Indonesia's re-introduced trade restrictions on Australian beef, offal and live cattle imports was in clear evidence again last month.
As reported earlier in Beef Central, Indonesia has re-imposed strong quota limits on Australian beef, offal and live cattle exports in an effort to boost self-sufficiency in domestic beef production.
Beef exports for March totalled 2950t, down about one third from February exports, and a small decline year-on-year. For the first quarter exports reached 9127t, down 25pc from 13,100t a year ago.
Another market that's displayed a dramatic decline since last year is Russia and the CIS (former Soviet) states, taking a single tonne of Australian beef in March (perhaps for diplomatic service purposes, Beef Central was told), following Russia's trade embargo introduced last year in retaliation over sanctions imposed over Russia's military activity in the Ukraine. Russia earlier took more than 40,000 tonnes of Australian beef each year.
Some Russian beef importers are reportedly struggling to get credit and this has put a constraint on imports of any sort, even from Brazil. Analysts say if Russia was to remove its food bans from Australia tomorrow, it would be unlikely that at current world prices, it could resume trade where it left off, except maybe at the very top end of the hotel/restaurant trade.
With the European Union quota year drawing to a close, shipments during March reached 2155t, up from 1774t a month earlier but slightly lower than this time last year.
Indicative eastern states adult cattle slaughter for the year-to-date is 2pc higher year-on-year. This suggests that with proportionally higher beef exports (up 8pc), product on the domestic market is becoming stretched and may be reflected in higher retail prices over the coming months, MLA suggests.