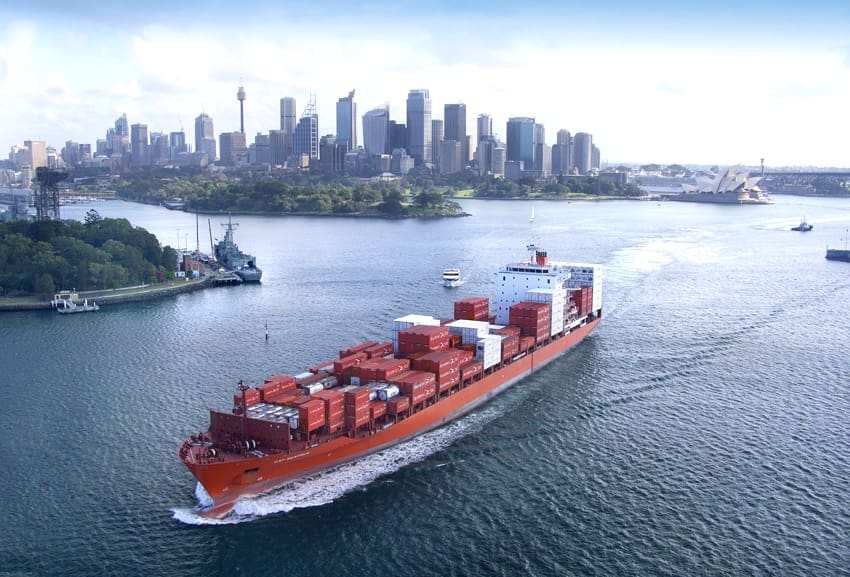 AUSTRALIA'S June beef exports took a significant check from the all-time monthly record set in May, but not enough to affect the completion of an all-time record for the fiscal year ended June 30.
June beef exports to all destinations reached 103,257 tonnes, almost 5000 tonnes or 4.5 percent below the previous month.
The full 2013-14 financial year export volume of 1.184 million tonnes, however was a colossal 18pc higher than the previous corresponding year – a clear measure of the impact that the prolonged, drought-driven cattle liquidation has had on supply dynamics.
The result, which absolutely smashed the previous fiscal year beef export record, is perhaps not unexpected, given the sequence of enormous Eastern States weekly kill figures that Beef Central has reported over the past six months. It's a reflection of the relentless drought-driven surge in beef slaughter over the past 17 months, which has seen eight consecutive in-month shipment records broken, on top of the overall 2013 calendar year export beef tally which hit 1.1 million tonnes.
Here's a summary broken down by major global export destinations:
US recovery continues
Highlights in export trade last month included the continued strong growth in volumes entering the US market, after two years where volumes have been restricted due to high domestic US production, currency movements and strong alternate market competition.
Fiscal year exports to East and West coast US ports totalled more than 265,000 tonnes, up almost 60,000t or 29pc over the previous 2012-13 year. The chilled component of exports to the US showed an even more dramatic rise, lifting to almost 49,000t, up about 36pc on the year before.
For the month of June, Australia's US exports figure was a little over 30,000t, about 1000t below this time last year, but the broader trend continues to strengthen, as the US faces a significant protein shortage and rampant domestic cattle and beef prices.
Australia's other traditionally largest export market, Japan, showed a decline in trade volumes for the financial year just completed, under heavy US single-cut competitive export pressure for items like shortrib. Volumes from Australia reached almost 280,000t for the year ended June 30, down about 6.3pc on the previous year.
June monthly trade reached 24,800t, down about 2000t on May, and about 1000t on June last year.
The June result means the US has surpassed Japan as Australia's largest export market, by volume, for the fifth month in a row – a sequence that hasn't happened since 2004.
China growth continues
Exports to China last month continued to be disrupted somewhat by recent trade access developments surrounding HGP use, but overall, the China beef export boom story remains as good as ever. Full financial year trade for the period ended June 30 reached just over 160,000t, a 74pc rise over trade in the previous corresponding year of 92,000t.
Monthly exports in June reached 8400t, virtually the same as May (the first month of China's re-emphasised protocols regarding HGP), but down about 20pc on June last year (10,600t).
Given plant management programs now being implemented in China-accredited export processing supply chains across Australia, there's no reason to suspect that export performance will not now rapidly re-establish – particularly if chilled beef access is again opened-up as is being widely anticipated across the industry this week.
Another point worth noting is that more than 20pc of all Australian exports to China in June were in carcase form, providing work for Chinese boning rooms set up earlier, which have since struggled to find local domestic beef on which to base their business.
Korea steady
Export trade into South Korea last month was steady, at around 12,800t, up about 80c on this time a year ago. For the full fiscal year, however, exports grew substantially, reaching almost 156,000t, up14pc on a year earlier, partly because currency movements have meant Australian beef is more competitive against US imports.
The result comes despite an increasingly onerous tariff on Australian beef imports since January 1, relative to our US export competitors operating under the US/Korea Free Trade Deal. The tariff difference being paid by Australia and the US now stands at more than 8pc, and will continue at that level, at least until Australia's own FTA with Korea is fully-ratified by both governments.
European Union, Russia
Exports to the EU member nations last month reached 2523t, up about 20pc on May and 25pc on this month last year. Full fiscal year trade reached 22,800t, up from 17,400t a year earlier, as the expanding grainfed opportunity gains momentum.
Russia's suspension of Australian chilled and frozen beef in early April over alleged trenbolone growth promotant breaches meant there were virtually no exports recorded to the former Soviet states in June, save for 115t that appears to have arrived through indirect channels.
Russia had been an important market for Australian beef previously, taking more than 24,000t for the 12 months ended June 2013, but that has fallen to 21,000t in the latest year just completed.
Australia has been a traditional beef exporter to Russia since the 1970s and has had an impeccable record over more than four decades of meeting Russian market requirements at the time.
Middle East solid performer
The Middle East region continues to be a strong export success story for Australian beef, taking another 5400t in June. For the full financial year, volumes have exceeded 62,000t, with Saudi accounting for almost half of that, and Dubai next on 7700t. The previous financial year, exports were less than 48,000t, representing a 29pc lift in trade since then.
Indonesia takes less product
After a surprisingly strong May performance which saw exports to Indonesia top 6000t to fill a local protein shortage, volumes dropped to just 3500t last month, as local feedlots remain near full. The June figure is nevertheless substantially better than the 2800t figure recorded this time last year.
For the 2013-14 fiscal year, Indonesia has accounted for more than 51,000t of mostly frozen beef, a 75pc rise on the previous year. That's easily the best performance seen since 2006-7, when exports peaked at about 70,000t.
In other Asian markets, Taiwan took 3560t in June, while the Philippines accounted for 2400t.