WHILE cattle slaughter rates appear to be slowing down in recent weeks after 18 months of record beef kill, the trend is not yet being captured in beef exports, which exceeded 121,000 tonnes for the month of July.
Fuelled by prolonged and widespread drought since early 2014, combined with a sharply lower A$ value and resurgent international beef demand, export beef processors have continued to operate in over-drive, killing cattle at rates unseen since the 1970s Beef Slump days.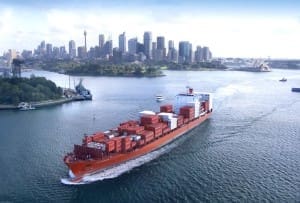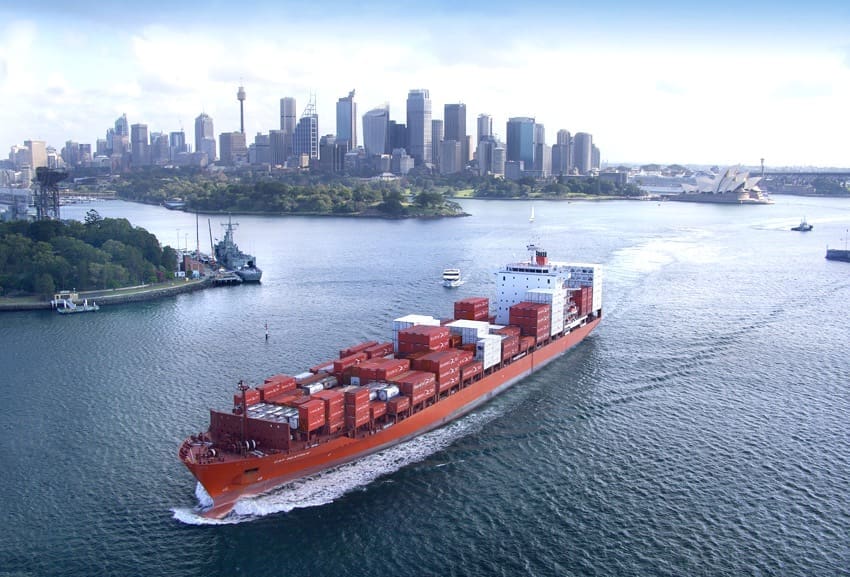 Department of Agriculture trade figures released a few minutes ago show a total July beef export volume to all markets of 121,568 tonnes –the second highest monthly total on record, exceeded only by an all-time high of +123,000t set in March.
It means for the calendar year to date, Australian exports have reached 768,253t, some 62,000t or 8.8pc higher than for the same period last year.
July's export figure was up another 2.4pc on an already high June volume (+118,000t), but there are clear signs that the extreme levels of export activity are now at an end for the Australian beef industry.
As reported in this morning's weekly kill report, the Eastern Australian beef kill for the week ended Friday reached only 160,800 head. While that's still high, by historic standards, it is in fact the smallest full-week kill seen since January 23 this year.
All that suggests August export volumes will be somewhat lower.
Booming US trade continues
Scrutiny of country-by-country performance for beef exports in July again confirms the resurgence in trade to long-standing customer countries including the US, Japan and Korea, plus some renewed buying momentum from China.
The US has this year stormed back as Australia's dominant export beef customer, driven by skyrocketing prices for lean grinding beef in the US caused by local herd decline and beef production shortage. The US has essentially out-gunned other buyers for Australia's large volume of available manufacturing meat this year.
July exports to the market reached a mammoth 44,290 tonnes, more than 8pc higher than last month, and one of the biggest monthly volumes on record.
It only adds weight to fears that Australia will trigger the US quota limit sometime around September this year. The July figure was 7500t more than the same month last year, when exports reached 36,800t, reflecting the dramatic turnaround in trade that has occurred in the past 12 months.
As at July 30, Australia had used 75pc of its US country-specific beef quota or 313,981t, leaving 104,233 tonnes in exporter accounts for the remainder of the 2015 quota year. Quotas are not triggered until 85pc of the quota has been used.
Calendar year-to-date trade to the US has reached 271,438t. There is still a wide expectation, however, that slaughter rates will decline in the back half of this year, helping Australia avoid quota trigger tariff penalties.
The calendar year-to-date figure is almost 81,000t higher than the same period last year, a 42pc rise on the same Jan-July period in 2014.
Japan, Korea both solid
Month-of-July export shipments to Japan, our second largest offshore market, reached 24,702t, slightly up on June but about 2000t below this time last year.
The July result brings calendar year-to-date figures to Japan to 166,517t, a 5pc rise on the same period last year. Lower tariffs on chilled and frozen beef following the ratification of the Japan-Australia FTA is contributing to that, as has reduced competition from the US over the period as a result of the appreciating US$ and general beef shortage in the US.
Exports to South Korea for July were a little over 15,000t, down 9pc on June, but 14pc above the same period last year.
After a slow start to the year, January-July cumulative trade to Korea has reached almost 94,000t, up 9pc on last year's volume.
China trade improving
Trade with China in July reached a little below 14,000t – a little better than June, but 28pc above this time last year, when the big surge in trade activity experienced over the previous 12 months was starting to falter.
Calendar year-to-date volume to China has now reached a little over 82,000t, compared with 79,000t for the corresponding period in 2014.
The chilled volumes into China continued at only very modest levels around 535t in July, while bone-in and carcase beef, totalling 2800t, accounted for 20pc of all trade.
Other markets generally down, except Canada
In other export markets, Canada continued its recent strong trade performance, accounting for almost 3500t in July, mostly frozen boneless manufacturing meat. The previous month it took close to 4900t, and July last year, 3400t. Year to date, Canada has now accounted for 26,500t, a 42pc rise on the previous year.
Shipments to the European Union in July, the third month of the new quota year, saw volumes reach 2281t, down a little from June and 13pc below last year.
Exports to the Middle East region reached 4800t in July, down 16pc year-on-year.
The effects of Indonesia's ongoing trade restrictions on Australian beef, offal and live cattle imports was in clear evidence again last month. Indonesia last year re-imposed strict quota limits on Australian beef, offal and live cattle exports in an effort to boost self-sufficiency in domestic beef production.
Beef exports for July totalled 3048t, up 10pc on June, but down 48pc on July last year when trade went close to 6000t. For the calendar year, trade to Indonesia has not yet reached 21,000t, compared with +33,000t for January-July on 2014.