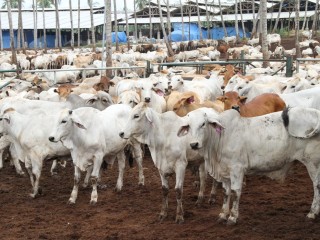 Credible reports out of Indonesia suggest the Indonesian Government may be about to boost its meat import quota for the remainder of this year by about 20,000 tonnes, in a move designed to offset beef shortages during upcoming peak demand periods caused by Australia's live export ban.
Along with live exports, Australia's chilled and frozen beef access to the Indonesian market has been severely limited this year through import permit restrictions. The limits applied by the Indonesian Government are part of a move to try to deliver self-sufficiency in a range of food staples, including beef, by 2014.
Year-to-date beef export figures from Australia show just 10,820 tonnes was consigned to Indonesia by the end of May, a 27pc decline on the same period last year (14,660t) and a 37pc decline on 2009 figures (17,156t).
The impasse earlier in the year over import permits for processed beef appears to be easing for the moment. The release of the next tranche of permits is scheduled within days.
Indonesia's President Yudhoyono has now intervened in the live export issue suggesting that his country needed to "highly respect animal welfare". He said his Ministers needed to find a solution to both the short and long-term shortage quickly to ensure meat supplies ahead of the important upcoming Islamic holidays of Ramadan and Idul Fitri.
Reports in Indonesia this week suggested the Agriculture Ministry plans to increase the meat import quota this year to 93,000 tonnes, from the previously announced 72,000t in anticipation of the demand during the Lebaran, Christmas and New Year holidays. The 72,000t figure was itself raised earlier from an original ceiling of 50,000t.
Indications in Indonesia also suggest that from July 1, the Ministry of Commerce will take over the licensing authority to import beef and cattle that was previously held by the Ministry of Agriculture. That has been interpreted as a positive move by stakeholders in Australia.
A report said that meat import quotas will be determined by the National government, working collaboratively with local governments and importers.
As recently as Monday the Directorate General of Livestock Services was still advising the quota levels remained at 72,000t for 2011, although clearly there are changes coming in both the management of import quotas and their availability.
"If 40,000t was available for the first half of the year, a similar amount should be available for the second half with an additional quantity for Ramadan, even without a live cattle suspension – so the 93,000 tonnes sounds plausible," a credible Australian source said yesterday.
It is noteworthy that the US export sector, currently buoyed by an extremely attractive currency making its product more competitive on international markets, is also eyeing off beef prospects in Indonesia in light of Australia's live export ban.
US industry website Meatingplace carried an article this week titled "Indonesia plans to increase US beef imports", suggesting the Indonesian government will increase North American imports should the domestic meat supply prove insufficient.
"We will boost beef supply from the US and live cattle from New Zealand," Indonesia's deputy minister of agriculture Bayu Krisnamurthi told a media outlet quoted on Meatingplace.
Indonesian President Yudhoyono said last Friday that his government planned a mid-to-longer term policy of increasing the domestic production of food commodities including rice, sugar, corn, soybean and meat.
"Let's make this incident a whiplash for us to seriously mobilise our ability in accelerating meat self-sufficiency," Pres Yudhoyono was quoted as saying.
Some government ministers said last week that the ban was harmless, as cattle supply was ample and could also be sourced from other countries, The Jakarta Globe reported.
"Consumers don't need to be worried about rising prices. We have enough supplies until the upcoming Idul Fitri holiday (late August)," trade minister Mari Elka Pangestu was quoted as saying on Meatingplace.
But Pres Yudhoyono did not seem convinced. "(The ban) could raise the price of beef at a time when we need to stabilise the price heading into the holy month of Ramadan and Idul Fitri," he said, adding that he had ordered his ministers to ensure the supply of beef was enough for the next six months.
"Prices go up during every Idul Fitri or Ramadan, but we should keep the rise within a proper limit that won't burden our brothers carrying out their religious duties," he said.
Representatives from Indonesia's Agriculture Department were quoted earlier as saying that Australia's ban appeared discriminatory because Australia also exported cattle to other countries that did not always meet animal welfare standards.
Indonesian Minister for Agriculture Suswono said that the bilateral relationship between the two countries would not be damaged and that Indonesia would buy cattle from New Zealand or the US. Others have suggested India and Brazil as sources.
An Indonesian delegation led by the Indonesian Vice Minister for Agriculture was in Canberra this week and expressed optimism that the suspension would be short-lived.