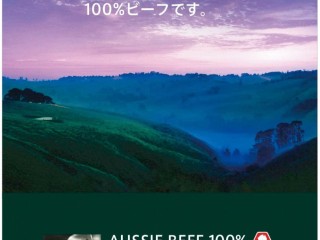 Imported frozen beef stocks in Japan increased to 78,941 tonnes by September, up 20 percent year-on-year, and the highest level seen since November 2002.
While beef demand generally in Japan remains suppressed due to the post-earthquake recovery process and the general state of the economy, MLA Japan regional manager Melanie Brock said she was a little surprised that frozen stocks had remained so high.
"I would have thought that the earlier movements in currency value would have eaten into the stocks of frozen imports a little more," she said.
"But having said that, consumers are still not vigorously embracing beef following the earlier radiation and e.coli contamination fears, and the food service sector is still to return to pre-earthquake levels of trade.
On top of that, Japan suffered further impacts from two major typhoons over summer that also impacted on the consumer's mood. All that could account for the build-up in stocks," she said.
Ms Brock said she felt many Japanese consumers were no longer making distinctions between radiation and e.coli concerns, but had lumped all food safety issues together, in their own minds.
Another factor behind the higher than expected stockpile was that Autumn in Japan so far had been particularly mild, which may have delayed the customary increase in beef consumption as the weather turns colder.
The depth of impact of Japanese concerns over potential radiation contamination of beef was sheeted-home last month when global burger chain McDonalds launched a program through its 3300 Japanese outlets reinforcing the fact that its entire beef supply is sourced from Australia.
Placemats and posters (see example below in more detail) carrying an idyllic Australian scene informed diners that the beef used in McDonalds' patties was 100pc Australian-born and raised.
"McDonald's beef patties are made of beef from cattle produced in a healthy manner under a strict and thorough testing regime at designated farms in Australia. The environment in which the cattle are grown is safe and green and the cattle are fed on only safe and carefully tested feed. This is why the patties are so tasty…." the statement said.
Ms Brock said that apart from during the US BSE alarm era after 2003, it was hard to remember McDonalds Japan being so overt in its alignment with Australian supply.
In contrast with frozen stocks mentioned above, Japan's chilled beef inventory remained low in September at 8287 tonnes, down 34pc from a year ago. That largely reflects the market's cautious attitude towards higher value products with shorter shelf-life, given the current tough market situation.
In the Australian beef export market, the quick recovery of the A$ last week may have caught some Japanese buyers off-guard. Demand from the Australian domestic and emerging international markets remained firm despite the appreciation, challenging Japanese buyers to lift their price expectations. As a result, indicative prices of frozen items in US$ terms – briskets and CL items in particular – strengthened on the previous week, MLA reported on Friday.
Ms Brock noted that the big price distinction between domestic Japanese beef and imported beef had declined recently because of softening demand for Wagyu and domestic beef sources over safety concerns. Lower prices for domestic beef had in turn put competitive pressure on imported supplies, she said.
There was also a tendency to see higher prices for domestic beef from western regions of Japan than northeastern regions, based on perceived radiation contamination risk differences between the two.
Grassfed demand grows
The slight recovery in Australian beef export volumes to Japan during September, up 2pc year-on-year to 28,330t, was primarily due to steady demand for grassfed beef, while grainfed exports continued to be put under intense pressure.
Total grassfed beef exports during September grew by 24pc year-on-year to 16,330t, largely supported by demand from the fast food, casual eatery and processed food sectors. Broken down by category, manufacturing beef (6653t) and briskets (4281t) volumes were up by 29pc and 32pc year-on-year, respectively. Chilled grassfed fullsets shipments also increased 34pc, to 611t.
In contrast, our grainfed exports were hit hard by the robust A$ and competition from the US, resulting in a 19pc year-on-year decline to 12,000t. Relatively tight supplies of suitable grainfed cattle also contributed to the decline, constrained by rising livestock prices in Australia and subdued price expectations from Japan.
The tough trading conditions were reflected in grainfed fullset exports, totalling only 540t during the month, down 67pc on the same period in 2010 and the lowest volume since May 1996.
The volume of grainfed manufacturing beef also declined during September, with the most popular 65CL item contracting 30pc year-on-year, to 1592t.