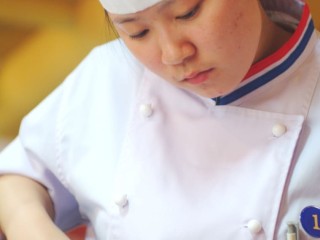 Monthly Australian beef trade into South East Asia and Greater China retracted to 8952 tonnes during April, down 12 percent on March figures, according to latest export data released on Tuesday.
The April figure, however, was only 1pc down on seasonally low volumes sent for the corresponding month last year. In 2010, the reason was mostly the extreme wet weather conditions that restricted cow slaughter in Queensland and some southern processing regions.
In contrast, April shipments this year, were affected mostly by the record high A$ and government restriction on beef import permits into Indonesia.
The year-on-year fall was influenced by the reduction in trade to the two biggest markets in the region. Exports to Indonesia during April fell a drastic 73pc to 769 tonnes, the lowest monthly volume since August 2006.
While Indonesian demand remained strong, the uncertainty surrounding import permits for beef early this year saw shipments to this market fall.
Exacerbating the problem in Indonesia has been an ongoing impasse over 140 containers of Australian beef stranded at port of entry in Jakarta over 'irregularities' in import permits, linked to current Government import restrictions.
Authorities recently advised that many of the containers – some held in limbo for more than two months – may now have to be re-exported. Some have already been returned to Australia or diverted to other markets at substantial cost.
Indonesian media last week reported that the Government had advised that the beef import quota of 50,000t set for all of 2011 had now been increased to 72,000t in preparation for upcoming religious festivals. Even with this increased allocation, trade this year is still likely to be a long way short of boom import levels seen in 2010, of 120,000t.
The trade used up 28,000t of this year's initial 50,000t Indonesian quota in the first few months of the year, however the remaining 44,000t is now not likely to be released as import permits until the start of July.
In other South Asian markets reported on Tuesday in April shipment figures, exports to Taiwan also decreased 7pc to 2519t since March. Although the Taiwanese government restriction on US beef containing additives that promote lean meat remained, Australia's price competitiveness was heavily affected by the surging A$, as opposed to the weak US$.
In contrast, shipments to other smaller markets in the region, including China, Hong Kong, Malaysia, Philippines, Singapore, Thailand and Vietnam experienced double digit growth during April.