BRAZIL'S agriculture ministry has suggested that the United States is likely to approve imports of Brazilian fresh beef this year, some time after Brazilian president Dilma Rousseff visits Washington in June.
The ministry said in an e-mailed statement that the US had "promised the first shipments of fresh beef could occur in August."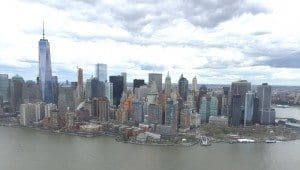 Brazil plans to have completed its responsibilities as part of the access arrangement by the end of May or early June, referring to steps to provide technical data and documentation to US authorities.
Chief executive of large Brazilian beef processor Marfrig SA, Martin Secco, told Reuters that he understood technical and sanitary questions had been resolved.
"The ratification should happen when the two presidents decide to put it on the agenda, and we believe this will happen at the next meeting," Mr Secco said in a conference call to discuss Marfrig's first-quarter earnings.
US president Barack Obama said last month that President Rousseff would visit Washington on June 30, raising hopes of closer ties that could increase trade between the two biggest economies in the Americas.
The US had not yet issued a final rule that would allow fresh beef imports from certain regions of Brazil into the country, a spokeswoman for the Animal and Plant Health Inspection Service, part of the US Department of Agriculture, told Reuters by email on Friday.
A green light for fresh beef shipments to the US could help Brazil gain access to other key export markets including Japan, China and South Korea, which have banned all beef imports since a mad cow disease scare in late 2012.
The World Animal Health Organisation has maintained Brazil's 'Insignificant Risk' status for the disease.
At least one Brazilian state, Santa Catarina, has been cleared to ship fresh meat to the US after its herd qualified as FMD-free without vaccination.
In 2014, Brazil exported about 37,000 tonnes of processed (cooked) beef to the US valued at US$217 million, USDA data shows. Cooked product presents no risk of FMD introduction.
Brazil's total beef exports last year reached 1.56 million tonnes worth US$7.2 billion. Its largest customers under its constrained trade access conditions were Hong Kong, Russia and the European Union, according to national beef export association Abiec.
Source: Reuters