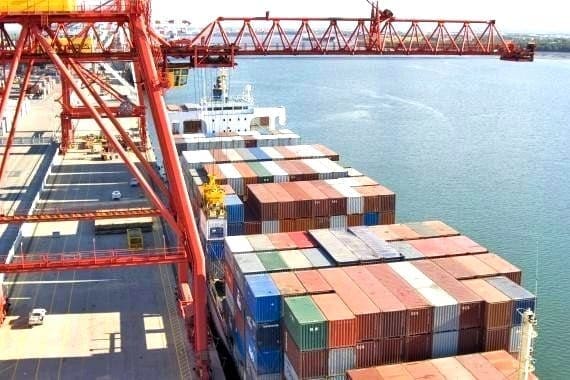 AS THE dominant departure point for Australia's export beef trade, the Port of Brisbane's traffic records provide another handy barometer of national red meat production activity.
Being close to the nation's biggest concentration of export beef processing capacity, Port of Brisbane handles an estimated 70 percent of Australian beef shipments to overseas customer countries.
While there is a little lag evident in the release of statistics, the Port's latest business report reflects just how busy beef trade has been since the start of the year.
Chilled and frozen beef exports for February totalled 74,167 tonnes, almost six percent higher than the same period last year, and easily a record for the month.
For the fiscal year to the end of February (eight months in total), meat traffic (heavily dominated by beef) through the port has reached 635,415 tonnes, 10.9pc higher, year-on-year. The rolling 12-month tally is 9.1pc above the year before.
In terms of TEUs (standard chilled/frozen containers), Port of Brisbane loaded 5333 beef reefers in February, and 45,501 for the fiscal year to date. That's up 8.9pc on the previous corresponding period last year.
The Port's latest report puts the big spike in beef trade down to continued high international demand, near-record high levels of production in Eastern Australia, the positive impact of recent Free Trade Agreements with large beef customer countries, and the effect of a softening Australian dollar.
"It is important to note that persistent dry conditions across much of Queensland and northern NSW remains the key driver behind the ongoing high beef export volumes," the Port's business report says.
Trade growth through the Port is being seen in other agricultural commodities, as well as beef.
Nationally, Australian sorghum production is expected to reach 2.2 million tonnes this year with a large proportion to be exported to the growing Chinese market. This is expected to be shipped in both bulk shipments as well as containers.
However, the outlook for winter crops (predominantly wheat) remains below average due to the drought, although some recent rainfalls have improved conditions in local regions.