N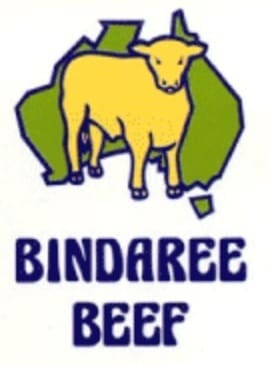 EW South Wales export processor Bindaree Beef has signed a new contract to airfreight shelf-ready Australian secondary beef cuts to supermarket chains in China.
The contract was signed today in Shanghai by Tim Sullivan, China manager for Bindaree Beef/Sanger Australia, who is participating in a trade mission with agriculture minister Barnaby Joyce.
The agreement builds on an existing agreement in which Norco established a supply chain for distributing fresh chilled Australian milk to supermarkets in major Chinese cities, including Shanghai, Beijing and Guangzhou.
Airfreight is an important, and growing part of Australia's export beef trade, as highlighted in this earlier Beef Central article.
A significant aspect in the Bindaree agreement is that it involves pre-packaged retail-ready product, rather than boxed chilled or frozen primals. The agreement also reflects Bindaree Beef's strategy of 'adding value' to commodity products, the company said.
"In this project, Bindaree is taking beef cuts that have traditionally been used in the manufacture of hamburger patties in the US market and selecting, preparing and packaging individual cuts that suit the palate of affluent urban Chinese consumers for traditional style Chinese cooking," it said.
Initially the trade will involve  items like shin/shank and intercostal meat and will expand from there, depending on market response.
"The opportunity to cut, pack and price-label beef to go directly into supermarket chilled cabinets is a wonderful value-adding opportunity to supply niche customers in China, which is exactly where Bindaree needs to fit in the supply chain," the company said.
"What Bindaree needs to continue to do is identify and work with the right players in the marketplace to deliver a premium clean, green product with full traceability, and our HAACP and Food Safety procedures in Australia are the best in the world to deliver that," Sanger's Tim Sullivan said.
"Being a part of this trade mission with the minister has opened up other opportunities that don't often come to a small company like ours. So we would also like to thank Mr Joyce for the opportunity to join him on this delegation which is opening our eyes to a wealth of new potential markets," he said.
Bindaree Beef chairman John McDonald said his company was "extremely excited" by the new China supply contract.
"Bindaree Beef would like to congratulate and thank minister Joyce and trade minister Andrew Robb for proactively working to grow our trade with China. We believe the work we are doing to develop these opportunities will deliver benefits – especially by creating jobs and supporting a sustainable beef cattle industry – that will reward their efforts," Mr McDonald said.
Bindaree Beef's centrally-located processing plant in Inverell, northern NSW, sits within the New England seat held by agriculture minister, Barnaby Joyce. The plant has the capacity to process 1300 cattle per day and employs 600 people from the surrounding region.
This operation is strategically located to ensure cattle supply 12 months of the year. Bindaree was successful last year in securing a $23 million Federal Government grant for a carbon-abatement biogas project, using technology unproven in Australia. Click here to view Beef Central's earlier story.
Bindaree Beef has over the past year established a suite of beef brands, designed to "assist customers' purchasing knowledge and convenience." Included in the suite of brands are:
Fernhill Road Beef – Yearling Free Range, Pasture Fed Beef
Cape Byron Angus – Angus MSA Beef
Mayfield Beef – High Country Pasture Fed Beef
Bindaree Vintage – Premium 100 Day Grain Fed MSA Beef
The Prestige Beef – New England Yearling Grain Fed MSA Beef
The Trinity Beef – Free Range Marbled MSA Beef
The Chairman Beef – Marbled Grain Fed MSA Beef.