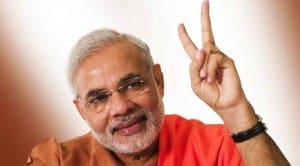 Two months after India's new Prime Minister Narendra Modi took office in May, fears among Indian beef exporters about a pledged clampdown on their industry appear to be easing.
In his campaign to become Prime Minster, Mr Modi, a Hindu nationalist, spoke out against India's beef and carabeef (buffalo meat) export industry, which is run mainly by Muslims.
India has emerged to become one of the world's largest exporters of beef and carabeef in recent years under the former Congress Government which saw buffalo meat exports as an important driver of economic growth.
Mr Modi's pre-election pledge to curb beef exports had fuelled fear among exporters that their industry would be impacted after he took office in May.
However Indian media reports this week suggest that two months on from the election, Indian beef exporters are now feeling more confident amid surging demand worldwide and the absence of any hostile moves since Modi became PM.
"I'm still a bit suspicious about Modi but I'm not really worried about my job," a Times of India report this week quotes abattoir worker MD Sanwaj as saying.
The industry was also drawing heart from the fact that Modi's Bharatiya Janata Party (BJP) left the beef export sector alone during its last hold on power which ended in 2004.
The Times of India said anti-beef rhetoric regularly flared during elections in Hindu-dominated India, but "normally dies down after elections".
According to USDA figures, Indian beef and carabeef exports in the nine months from July 13 to May 14 totalled 1.5 tonnes, 31pc higher than the corresponding period of the previous financial year.
Indian exports are expected to total 1.9 million tonnes this year, giving the country a 20pc share of the global beef export market.
The industry is now worth more than US $4 billion to the Indian economy each year, making it a very difficult industry for a Government to ignore, Indian consultant Ankur Bisen told AFP.