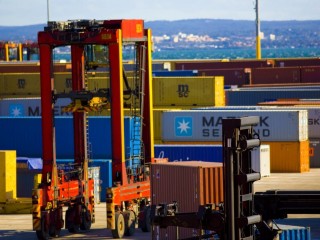 The opportunity to make seriously big money out of imported Australian beef appears to be producing a titanic struggle for import licence and permit access in Indonesia.
Suggestions have been made this week of secret commissions and bribes being paid to those in charge of permit release and distribution.
The worsening shortage of beef in the Indonesian marketplace since the closure of the live export trade and limits on beef imports out of Australia, and resultant high beef prices leading up to Ramadan festival, has exposed some unsavoury and highly questionable practises among government and industry stakeholders, local contacts say.
Perhaps worst among these are suggestions that import permits representing extremely large beef volumes are being directed to just two Indonesian importers, who are said to be providing kickbacks to permit-issuing authorities. Confining Australia's trade to so few of Indonesia's 50-odd import license holders in this way could jeopardise the level of true price competition for Australian beef, Australian exporters fear.
Indonesia's agriculture ministry director-general for livestock is said to have been pressured into issuing new import licenses for companies 'endorsed' by a senior Indonesian political figure. The Directorate General for Livestock is the official body responsible for determining the quota on beef imports. By Tuesday last week, the deadline for the issuance of licenses, only 'a few' of 55 eligible importers had received signed licenses, reports suggest.
"The imported meat business is indeed an attractive venture," one well-informed Indonesian source said this week.
"One importer purchases imported meat for about Rp40,000/kg. In supermarkets, traditional markets, or Indonesian hotels, this meat sells for Rp60,000-70,000/kg, depending on its type and quality. That means there is a gross profit margin of about Rp30,000/kg," the source said.
"Not surprisingly, the quotas for imported beef are being bitterly fought over. To this end, all methods are being employed, including resorting to illegal importation of meat," the source said.
The problem is being heightened by the actions of brokers, who have apparently attempted to influence the issuance of import licenses and permits. Meat importers suggest that brokers typically receive commissions of Rp1000 to Rp3000/kg. Given the volumes of beef being traded, that can add up to a sizeable amount of money.
One of the major import players is a businessman who seven years ago was allegedly caught-up in a fraud case where low quality buffalo meat from India was repackaged and sold domestically as Australian meat. Regulations dictate that meat can only be imported to Indonesia from Australia and New Zealand.
Another of the new import licence holders was described as a 'complete unknown' in the Indonesian meat business, having origins in retail and property in Sumatra. Both businessmen hold multiple companies under which the imports can be made.
At the end of last week when import licenses were issued, one of these licence-holders is understood to have been awarded an import licence for 30,000t of beef, and the other, a share of 26,000t, meaning these two businessmen alone could now import 56,000t of Australian beef. That effectively accounts for Indonesia's entire quota capacity for the remainder of this year.
Import protocol impasse
A parallel concern in Indonesia at present is a second case of imported Australian beef being caught in an import protocol impasse.
Back in March/April, several hundred containers were left on the dock for extended periods over import documentation issues. More than 50 were eventually re-exported back to Australia or to other customer countries, at considerable cost.
The chaotic system applied at Indonesia's Agriculture Ministry Quarantine office and the Customs Department has been blamed for the blockages.
Sources say there are currently 52 shipping containers being held at the Port of Tanjung Priok representing about 800t of beef, mostly Australian with some from New Zealand. The latest case of impoundment closely mirrors the previous episode, right down to the same four importing companies being involved.
The importation protocol problems since early this year, together with the confusing policies of the Agriculture Ministry have been blamed along with the curtailed live export program as reasons for reduced supply of meat in the Indonesian market.
Drive for self-sufficiency
Based on the Agriculture Ministry's master plan designed to help the nation achieve self-sufficiency in beef, beef importation in 2011 was originally set at 50,000t. That was later raised to 72,000t after protest from product-starved bakso meatball manufacturers. Imports for the first semester this year reached 39,000t.
The director general has now admitted that 'possibly' the 2011 target will be upgraded to 93,000t, due to the high increase in demand and shortage of livestock. Last year, Indonesia's beef imports reached 119,000t, but were originally scheduled for only 67,000t.
A number of Indonesian business operators have protested over recent events, demanding a fair and transparent quota distribution process be applied.
In response, last week the Agriculture Ministry promised to issue new SPPs for meat procurement in the second quarter. The problem is there is now only 6000t remaining in the quota for the second half of this year, to be shared among at least 26 active importing companies.
While importing beef into Indonesia would appear to be a risky business, it has not deterred stakeholder interest. In the past two years, the number of eligible importers has risen from 30 to more than 50, sources say.
Indonesia's huge bakso ball (meat dumpling) manufacturing business is suffering badly under the big jump in prices being seen for raw material, with many now putting off employees.
Western-style supermarkets, also, have been squeezed. Global retail giant Carrefour, which has a strong presence in Indonesia, says it has been experiencing difficulties in procuring beef since March. Normally, the company turns over about 100t of beef each month.
One report this week said the price of fresh beef in Indonesia had now risen 30pc. An Australian contact said boxed beef had risen at least 10pc since the live export ban was imposed a fortnight ago.