AUSTRALIAN beef exports hit an all-time record for the 12 month financial year cycle ended June 30, reaching an extraordinary 1.349 million tonnes.
Fuelled by prolonged and widespread drought over the past 18 months, combined with a sharply lower A$ value and resurgent international beef demand, export beef processors have continued to operate in over-drive, killing cattle at rates unseen since the horror days of the Great Beef slump in the 1970s.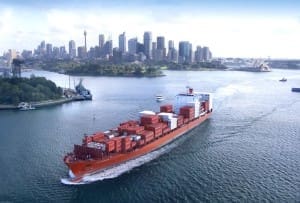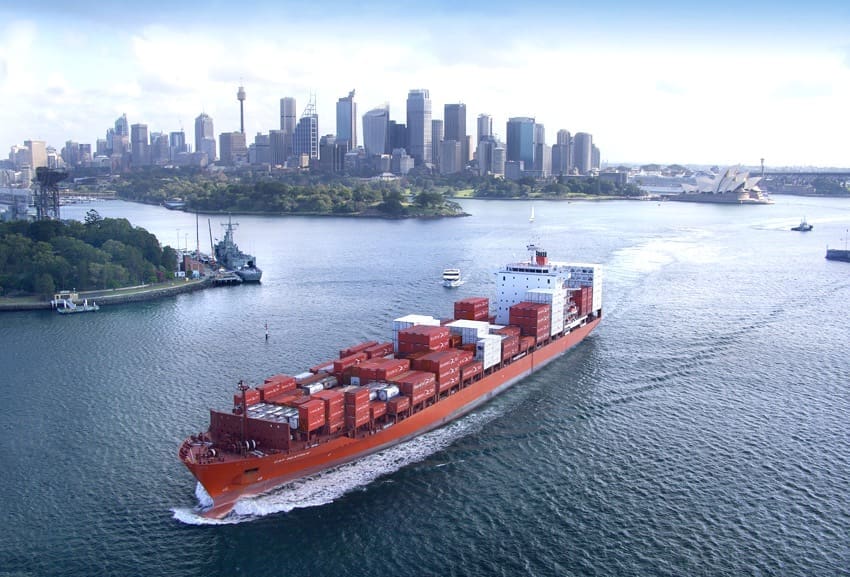 The latest financial year tally ended Tuesday is up 18 percent, or 164,000 tonnes, on the equivalent 2013-14 financial year export volume the year before.
Calendar year to date statistics for the January-June period tell a similar story.
Department of Agriculture data released a few minutes ago shows exports for the six months ended June 30 reached 646,685t, some 10.6pc higher than the same period a year ago. And keep in mind that the first half of 2014 was already showing turnoff stress caused by drought – particularly in the largest beef producing state of Queensland.
While this report will focus primarily on the half-year figures to June 30, it's worth pausing briefly to examine export performance, also, for the specific month of June.
Barring the crazy period back in the 1970s Beef Slump era when Australia's herd size shot past 30 million, June beef exports from Australia, at 118,713t, were the fourth highest monthly figure on record. The number was surpassed only by the all-time monthly record set in March (+123,000t), plus July and September last year.
June's export figure was up another 1pc on already high May exports, representing a further 1400t rise in trade. The result means that Australia has now exported in excess of 100,000t of beef each month for the past 13 consecutive months, stretching all the way back to May 2014. That's easily a record.
With 80 percent of Queensland now officially in drought, and northern and western areas of NSW faring little better, rates of cattle kill during May and June have continued to astonish market watchers. In sharp contrast with last year, that process has been further assisted by rising cattle prices, particularly in the south, driven by strong international beef demand and a declining A$, today worth around US76.6c.
Country-by-country performance measured over the past six-months of trade again highlights the strong re-alignment that has occurred with traditional export markets like the US, Japan and Korea, at the expense of some emerging customer markets.
Booming US trade continues
Last year, emerging customers like China competed vigorously for available Australian manufacturing meat against the US. Since then, however, the US has stormed back as Australia's dominant beef customer, driven by skyrocketing prices for lean grinding beef in the US caused by local herd decline and beef production shortage. The US has essentially out-gunned other buyers for Australia's large volume of available manufacturing meat.
June exports to the US again shot past 40,000t, reaching almost 41,000t, which only adds to questions about triggering the US quota limit later this year.
The figure was more than 25pc (or 10,000t) higher than June last year, when exports were just over 30,000t, reflecting the dramatic turnaround in trade that has occurred in the past 12 months.
Fiscal year trade to the US to June 30 has reached 471,242t, providing clear evidence that the quota trigger is a prospect, unless slaughter and export patterns change soon. Australia's beef quota level for 2015 is 418,214t. There is still a wide expectation, however, that slaughter rates will decline in the back half of this year, helping Australia dodge a bullet in terms of quota trigger tariff penalties.
Compare the full fiscal year figure to the US with the previous 2013-14 calendar year, when our exports to the US reached only 265,000t, and it represents a mammoth 205,000t turnaround in trade in just 12 months. That's easily the largest swing in beef trade flows to one customer country experienced in the past ten years, and probably since the days of BSE distortions.
Calendar year to date, exports to the US have now reached +227,000t, a 48pc rise on the same Jan-June period in 2014.
Japan, Korea both show increases
Month-of-June export shipments to Japan, our second largest offshore market, reached 24,552t, much the same as May and similar to this time last year.
The June result brings calendar year-to-date figures to Japan to 141,814t, a 7.4pc rise on the same six month period a year earlier. Lower tariffs on chilled and frozen beef following the ratification of the Japan-Australia FTA is contributing to that, as has reduced competition from the US over the period as a result of the appreciating US$ and general beef shortage in the US.
Exports to South Korea for June reached 16,375t, a 12pc rise over May and 27pc higher than this time last year.
After a slow start to the year, January-June cumulative trade to Korea has reached almost 79,000t, up 9pc year-on-year.
China trade steady
Trade with China in June reached 13,200t, back about 1000t on May activity, but a dramatic 57pc rise in exports recorded in June last year, when the big surge in trade activity experienced over the previous 12 months was starting to falter.
Calendar year-to-date volume to China has now reached 68,000t, virtually identical to the corresponding period a year earlier, when China was still coming off the peak of its expansion period.
Noteworthy is the extent of bone-in and carcase beef in the mix, totalling almost 16,000t out of the total trade for the past six months, accounting for close to a quarter of all our beef business into China.
Other markets generally down
In other export markets, the effects of Indonesia's trade restrictions on Australian beef, offal and live cattle imports was in clear evidence again last month. Australia is in fact still waiting for import permits for beef trade for the current Q3 period from July 1 to September 30.
Indonesia last year re-imposed strict quota limits on Australian beef, offal and live cattle exports in an effort to boost self-sufficiency in domestic beef production.
Beef exports for June totalled just 2867t, little changed from May, but back about 20pc from June last year. For the past six month period, exports to Indonesia have totalled just 17,800t, down 10,000t or 33pc for this period a year ago.
Shipments to the European Union in June, the second month of the new quota year, saw volumes reach 2750t, up about one-third from May, but similar to this time last year. Calendar year to date trade has reached 11,400t, down slightly on 2014.
Exports to the Middle East region reached 4437t in June, back 10pc on May's trade, but down 17pc on a year earlier. Year-to-date shipments have reached 26,800t, down 15pc on last year.
Russia and the CIS (former Soviet) states continue to disappear from Australia's export radar, following the recent 12 month extension by Vlad Putin on the ban on imports from traditional markets in response to sanctions over Russia's invasion of the eastern Ukraine.
A single tonne of beef is listed on today's DA figures for June exports to the CIS, taking the total for the past six months to 70t. A year earlier, trade was still at 1600t for the same six month period, still a far cry from the days when Russia took more than 40,000t of Australian beef each year.