IMPORTED Australian 90CL grinding beef continued its solid price resurgence in the US last week, breaking back through A700c/kg for the first times since October.
Prices have now lifted 15 percent in A$ terms since their May low-point. Cureency value has had a lot to do with it, with the A$ this morning trading at US73.54c, close to another six year low.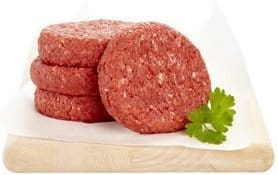 US analyst group Steiner Consulting says US imported manufacturing beef market participants are growing increasingly concerned about imported lean beef availability later this year.
"Prices for product outside of the 7:45 day delivery period are substantially higher than our current quotes as sellers are including hefty risk premiums for forward deliveries," Steiner reports in its most recent weekly summary.
"Still, the prices quoted for forward delivery remain well below domestic lean beef prices and they present a good alternative for some end users looking to hedge their exposure to fall markets," the report said.
Normally US domestic lean beef prices are lower in the northern hemisphere autumn, as cull cow slaughter increases while demand is somewhat weaker. But even as US fed cattle futures have drifted lower in the last couple of weeks, it is far from certain that the lower cattle prices (vs. last year) will materialise, Steiner says.
Cull cow supplies will remain tight as US producers rebuild their herds, and fed slaughter will remain limited given very small placements this past spring.
For traders/overseas packers looking to offer meat out front, the risk is twofold, Steiner suggests:
First, whether domestic cattle slaughter will be sufficient to fill orders and if so what price packers will have to pay in order to secure suppliers
Second, whether there will be quota available in order to clear the beef this year.
Bigger Australian processors could benefit
Once Australian packers have shipped 85pc of this year's available quota to the US market, Australian authorities will then distribute the remainder of the TRQ for 2015 based on historical trade with the US. Larger packers that normally ship beef to the US will likely get the majority of this quota and will fill orders accordingly.
Smaller exporters may find they will be shut-out of the market once the 85pc threshold is reached.
By July 16, Australia had used 71pc of its US country-specific beef quota or 296,405 tonnes, leaving 121,809 tonnes in exporter accounts for the remainder of the 2015 quota year. While rate of slaughter has fallen slightly over recent weeks, shipments to the US have continued at elevated levels suggesting some have taken the decision to make the most of the first-come, first-served arrangement while it is in operation.
At a conservative pace of around 9500t/month, the 85pc threshold may be reached sometime in early September, Steiner suggests. This complicates late September, October and November shipments and the overall volume will be substantially lower, likely at around 5500t/week.
"Again, there is plenty of uncertainty at this time but it is more likely than not that the pace of shipments to the US in the next few weeks will remain robust," it said.
Here's the reasons why.
Prices for imported beef in the US are moving up at a time when the A$ is getting cheaper. As a result, there is a very wide spread between the prices paid for Australian beef in the US and what Australian packers are getting in A$ terms.
The price of 90CL imported Australian beef, East Coast basis, currently is as high as US$2.40/lb, US Ex Dock (FOB). This is 22pc lower than the market peak last September. However, when adjusting for the exchange rate, the price of 90CL beef in A$ terms is down only 6pc from the peak.
This helps explain why packers in Australia continue to pay ever higher prices for cattle, even as cattle values are now 60pc higher than a year ago.
It also explains why Australia continues to export close to 10,000t of beef each week to the US.
US lean beef situation
The US beef cow herd is expected to show strong growth in 2015 thanks to strong calf prices and, even more importantly, excellent pasture conditions and declining feed costs.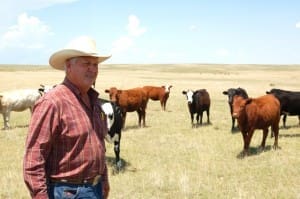 While at the start of the year the assumption was that producers would seek to rebuild their herds given the strong incentives in the market, much of that was dependent on the ability to keep retained heifers in the herd.
Too often in the past US producers would retain heifers only to sell them off later due to the lack of available feed. But this year so far has been a continuation of what was seen last year – ample grass supplies and a strong push to retain females rather than send them to the feedlot.
The latest USDA crop progress report showed that 65pc of pastures were in good/excellent condition – a 10 point improvement from the previous year and 20 points better than the 10-year average.
In 2012, when drought in the US Southern Plains forced producers to liquidate a lot of productive cows, the national pasture good/excellent rating was a mere 19pc, 46 points lower than today.
Conditions in Texas and Oklahoma, which in recent years have been greatly affected by drought, show a dramatic improvement.
With plentiful grass, and some of the best calf prices on record, there is little surprise that US cow-calf operators are holding on to every cow and heifer they can.
Cattle slaughter is lower compared to a year ago and dramatically lower than what it was in 2012 and 2013 – this has been largely due to fewer females in the mix (herd rebuilding/herd preservation) and to a lesser extent because of a smaller calf crop overall.
Steiner suggests the implication are that US feedlot placements are expected to be low through the northern hemisphere summer, which will continue to limit the supply of domestic US cattle coming to market later this year and in early 2016.