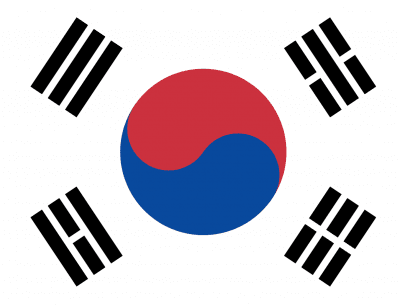 Respective free trade agreements held by Australia and the United States with South Korea have helped both nations compete for the top share of beef exports to the East Asian country, although the US has rapidly closed the gap in recent years.
Despite strong competition from the US and other countries in the market, Minister for Agriculture and Water Resources, Barnaby Joyce (until today – see seperate article), said reductions in tariffs under KAFTA had helped Australia retain its position as South Korea's largest beef supplier in the 2016-17 financial year, with exports worth $1.2 billion.
Before KAFTA was implemented in 2014, Australian beef faced a 40pc tariff into Korea. When the fifth round of tariff cuts occurs next month on January 1, 2018, Australia's beef tariff rate will drop to 26.6pc.
However Australian exports have had to carry a significantly higher tariff rate for the final two months of 2017, after it exceeded the safeguard figure of 164,046t, which triggered an added 10.6pc tariff rise for the remainder of the calendar year.
In an update last week Meat & Livestock Australia said that final export figures for 2017 suggested Australia was on track to register a year-on-year decline in export volumes to South Korea, for the first time in five years.
In the meantime US Meat Export Federation figures suggest the US is on track to overtake Australia in beef exports in the 2017 calendar year.
US exports to South Korea continued to climb in October, up 2 percent in volume (17,224 mt) and 24 percent in value ($122.4 million) from a year ago. Through October, exports totaled 148,998 mt (up 7 percent) valued at $979.3 million – 20 percent above last year's record pace.
"The increase in US production and consequent easing of US beef prices has created strong competition for Australia in this market," the MLA update said.
"Combined with Australia's triggering of the safeguard tariff (increasing the tariff from 29pc to 40pc for the remainder of the year) and reduced local production, the US grew to become the largest supplier to the market in 2017.
"However, Australian beef is still very popular with Korean families and remains a favourite among imported beef whilst we also retain a dominant position in most retailers."
Australian lamb exports under KAFTA had been a big winner of the trade agreement, growing by a striking 298 percent since 2014 t0 $95.7m.
Tariff on Australian sheepmeat and goatmeat stood into South Korea stood at 22.5pc pre-KAFTA and will drop to 11.2 per cent on January 1.
"We worked hard to finalise KAFTA back in 2014, because we knew the significant benefits the tariff cuts could provide for Australia—and we are seeing more and more of those benefits come to fruition," Mr Joyce said.
"You can see how recent tariff cuts are significantly improving the value and volume of our agricultural exports to Korea."
When the 15-year rollout of KAFTA is complete on 1 January 1, 2028, 98 per cent of Australia's agricultural exports to Korea will face zero tariffs.
US export growth
Meanwhile, the United States Department of Agriculture reports significant growth in US beef exports to Korea under its own Free Trade Agreement, which pre-dated Australia's and gives US earlier tariff reductions compared to Australia and an ongoing advantage in the market.
The US-Korea Trade Agreement (KORUS) entered into force in 2012, immediately removing tariffs on two-thirds of US farm and food exports to South Korea.
The USDA said the cyclical nature of agriculture and its susceptibility to climatic events, pests and disease meant US beef exports to South Korea got off to a slow start in the early years of KORUS.
In the two years prior to KORUS implementation, US beef exports to South Korea soared as the country faced its worst outbreak of foot and mouth disease in history.
This led to the culling of domestic herds and a resulting shortage in domestic production. But then, as KORUS was taking effect, Korean herd levels and beef production recovered to normal levels and US beef exports fell.
However, since then, US beef had benefited from increased price competitiveness and lower duties under KORUS, the USDA said.
Under KORUS US beef and beef product exports to South Korea grew from $806 million in 2015 to $1.1 billion in 2016, an increase of 32 percent.
Beef and beef products remain the largest US agricultural export to South Korea.
South Korea is the US's second-largest beef export customer behind Japan, taking 17 percent of total US. beef exports in 2016.