AUSTRALIA's beef exports during April continued at breakneck pace.
While falling well short of the previous month's all-time monthly export record (March went past 123,000 tonnes), April exports to all markets still set an in-month record of 113,341t.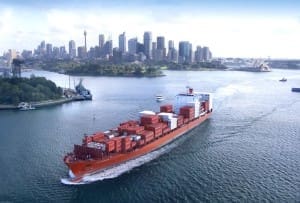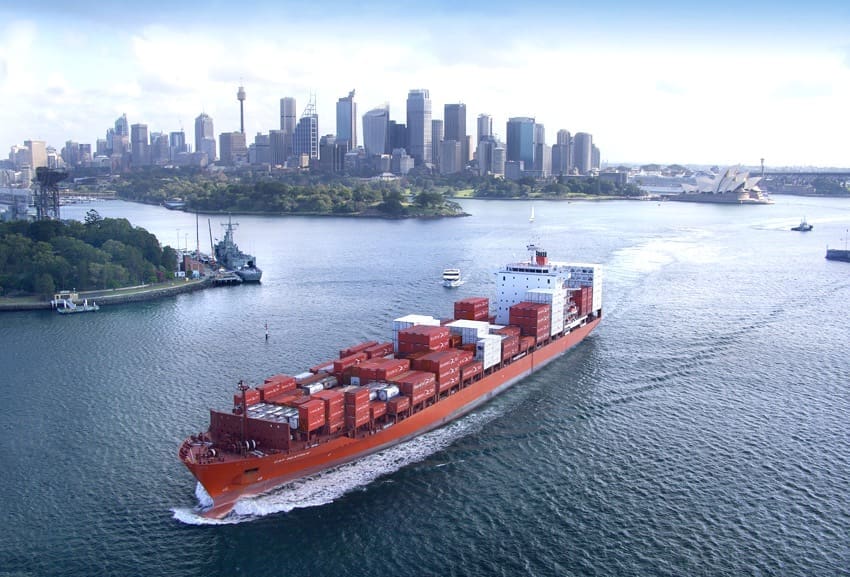 The result – up 16 percent, year-on-year – came despite two short killing weeks due to Easter public holidays, which reduced weekly processing throughput in consecutive April weeks by around 20 percent.
Persistent and extreme dry conditions across large parts of Queensland and Western NSW, combined with a strong lift in slaughter cattle prices since Easter, have been the big drivers behind recent processing throughput.
April export shipment data released on Friday afternoon by the Department of Agriculture shows that Australia has now hit 100,000 tonnes or more in monthly exports for the past 11 months, tracing all the way back to May 2014.
Calendar year-to-date exports tell a similar story, with the January-April period this year responsible for more than 410,000t of export beef, against 373,000t for the same period a year earlier. That's almost 10 percent above last year's equivalent year-to-date level, driven by record-breaking recent cattle slaughter, a remarkably strong global beef market, and a declining A$.
Big US trade surge raises tariff trigger questions
The April export result was headlined by further strong shipments to the resurgent United States market, which took 38,612 tonnes for the month.
Shipments were 55pc, or 13,600t higher than this time last year, before the current sharp rise in trade volume started.
It still fell short of March's mammoth +42,000t month for exports to the US. The consistent high monthly volumes shipped to the US this year have taken the calendar year-to-date total to 144,271t – a spectacular 55pc rise from 92,555t for the same period a year earlier.
It's the reason why some trade stakeholders are becoming concerned about the US imported beef quota arrangements for 2015.
With the recent elevated exports into the US, questions have been raised among exporters over the current Australian beef quota arrangements into the market. The beef quota level for 2015 is 418,214 tonnes. Shipments beyond that figure in the current quota year, and higher tariffs apply.
This means to fill the quota in 2015, Australia would have to average 34,851 tonnes a month, every month. So far in calendar year 2015, Australia has averaged 36,067t of US exports per month, just above the rate needed to trigger quota arrangements. The current US beef quota arrangements require 85pc of the US beef quota (355,482t) to be filled by 1 October 2015 in order for the pre-allocation of the remaining 15pc to occur.
Japan advances
Australia's export shipments during April to Japan reached 24,581t. While that was down 14pc on the previous month, March exports typically reach a high-point, in advance of the April Golden Week holiday period.
The April result brings calendar year-to-date figures to Japan to 92,467t, up 14pc year-on-year. Reduced competition from the US over this period as a result of the recent the west coast port dispute and an appreciating US$, assisted Australian trade. Lower tariffs on chilled and frozen beef following the ratification of the Japan-Australia FTA also played a role.
Exports to South Korea for April reached 13,525t, down 8pc from the previous month, but 12pc higher than this time a year ago. After a slightly slower start to the year, January-April cumulative trade to Korea has reached almost 48,000t, up about 2pc on last year.
After two or three years where emerging markets like China, Russia and Indonesia were taking an increasing share of Australian beef exports, what's emerging early this year is a move back to a larger proportion of overall trade with long-established customers including the US, Japan and Korea.
Last year, emerging customers like China competed vigorously for available Australian manufacturing meat against the US. Since then, however, the US has stormed back as Australia's biggest beef customer, driven by skyrocketing prices for lean grinding beef in the US caused by local herd decline and beef production shortage.
Trade with China in April reached 13,562t, much the same as year-earlier figures. But calendar year-to-date volume, at 40,800t, is back 20pc from a figure above 51,000t for the same period in 2014. Noteworthy is the extent of bone-in carcase beef in the mix, totalling almost 4500t for the past four months, or 11pc of all trade from Australia.
In other export markets, the effects of Indonesia's re-introduced trade restrictions on Australian beef, offal and live cattle imports was in clear evidence again last month. Indonesia last year re-imposed strict quota limits on Australian beef, offal and live cattle exports in an effort to boost self-sufficiency in domestic beef production.
Beef exports for April totalled 3038t, marginally up on March trade, but down 33pc on exports totalling 4529t in April last year. For the past four months exports have totalled 12,165t, down 31pc from this period a year ago.
Another market that's displayed a dramatic decline since last year is Russia and the CIS (former Soviet) states, taking just two tonnes of Australian beef in March (perhaps for diplomatic service purposes, Beef Central was told). This follows Russia's trade embargo introduced last year in retaliation against sanctions imposed over Russia's military activity in the Ukraine. Russia earlier took more than 40,000 tonnes of Australian beef each year.
With the European Union quota year drawing to a close, shipments during April reached 2260t, up marginally from a month earlier but 17pc better than April a year earlier.
Exports to the Middle East region reached 5065t in April, down about 10pc on March and 16pc behind April last year. Year to date shipments have reached about 17.000t, down from 20,000t a year earlier.