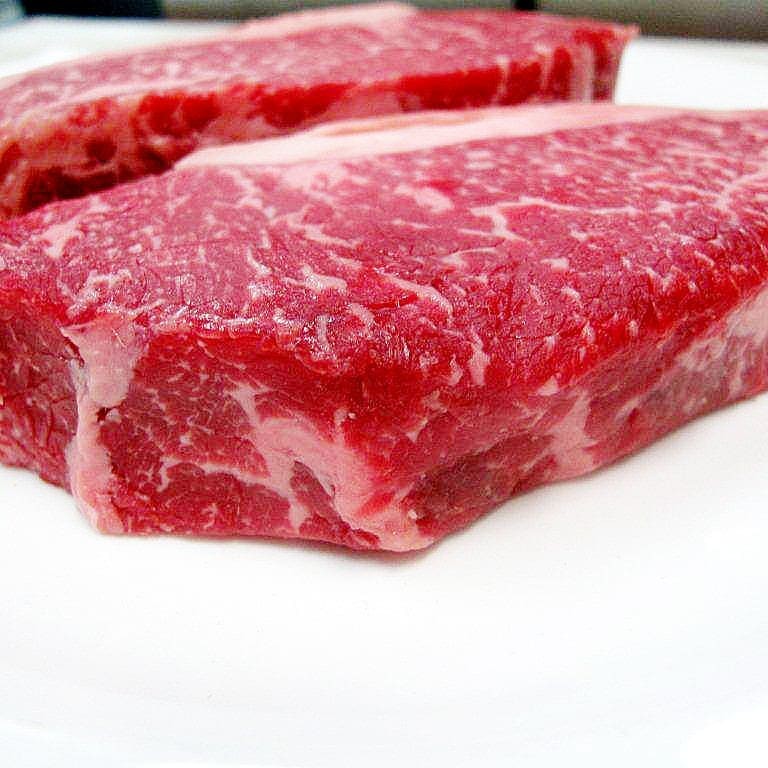 Two important developments may help solve the current quota distribution problems associated with the supply of high quality grainfed beef into the European Union market.
The first is a proposal to shift the quota into a different management process under a 'first-come, first served' basis.
The second is the looming increase in EU grainfed quota size from 20,000 to 48,500 tonnes, which some stakeholders feel will greatly moderate current quota distribution problems, if not eliminate them altogether.
Beef Central has discussed the EU grainfed quota distribution issue in previous articles (click here to view last August's item "EU grainfed trade corrupted by quota loophole").
In essence, changes in May last year to import quota eligibility regulations saw outsiders with no intention of dealing directly in the trade stepping-in claim a quota share, which they then on-sold to genuine market participants at a profit.
Local industry sources suggest there are no more than a dozen genuine import market participants in the HQ grainfed trade into the EU, but in some cases more than 300 companies were lining-up for monthly quota share, with the intention of making a 'fast buck' by selling it to genuine market players.
However in latest moves, the EU Commission is proposing to move its quota to DG Taxud (Customs section) to be run as a first-come, first-served (FCFS) quota, doing away with any need for an import licence. Quotas on food and other commodities that have proven to be unmanageable/difficult in the past have often ended up with DG Taxud.
Importers have expressed some concern over how the new arrangements will operate and reportedly may seek some changes to the commission's proposal, but it is seen as a partial solution, at least, to current problems.
Quota increase will also defuse exploitation issue
The second factor likely to help ease the current EU High Quality Grainfed Beef quota distortion problem is the August 1 rise in quota volume 48,200t.
There is a strong underlying belief that more than doubling the quota will greatly reduce the speculation that has occurred in quota distribution over the past six to nine months. That's because it has been relatively easy to over-subscribe monthly quota releases (roughly 1700t/month), which have in some cases seen applications for 100,000t or more.
But it will be considerably harder to over-subscribe distributions after August 1, when the monthly number will jump to well over 4000 tonnes.
Adding to that will be a strong financial deterrent. One of the changes likely to occur is a penalty system against applicants, where if they do not use their allocation, will be fined. With more quota becoming available, this may come be a strong deterrent to speculators, importer contacts suggest.
All this will impact grainfed imported beef arriving in the EU from July, meaning the new arrangements are not that far off, said EU taskforce member Stephen Kelly, from Nippon Meat Packers Australia.
"The earlier quota problems have made it incredibly difficult for Australian and US exporters, because they obviously have to put their EU-eligible cattle on feed well before the importer applies for the quota," Mr Kelly said.
"We are reliant on them to secure the quota, to do the business."
There had been situations in the past where Australian (and likely, US) exporters have had to divert product away from the EU market, because importers were unable to secure enough quota to do the trade.
"That comes at huge cost – often as much as a 20pc reduction in price, because the EU is a premium price market, given its particular requirements," Mr Kelly said.
Asked whether it could be expected that Australian EU market participants would now rush out and place much larger numbers of cattle on feed in expectation of the 28,200t rise in EU grainfed quota size from August 1, Mr Kelly said that was unlikely.
"Our numbers have increased incrementally since the quota began early last year, but we think any lotfeeder or processor who took the punt to rapidly expand numbers simply on the basis of the quota increase would be very brave," he said.
"Most will take the view that it is more prudent to see what happens after August 1 first, before building numbers, because it is very costly if you can't sell it. It will be a steady transition, rather than any mad rush into feeding more cattle for the EU trade," Mr Kelly said.
"There will be no spike, but throughout the course of the next 12 months, there is likely to be a steady increase in quantities, both from the US and Australia."
US pushes hard on PRTs
Another looming influence on the supply side of the EU grainfed market could be discussions relating to the use of Pathogen Reduction Treatments (PRTs) in US beef.
The US beef industry has been lobbying hard in the EU to have its current PRTs used during processing accepted in the EU, particularly given the upcoming rise in grainfed quota from August 1.
Because the EU does not allow some of the PRTs used by the US meat industry, a number of interested US packers are unlikely to participate.
To increase access for US packers, the EU initiated a process to adopt a regulation permitting the use of lactic acid carcase washes as a PRT. Although the European Food Safety Authority found that lactic acid could be used safely as a PRT on beef carcases, cuts and trimmings, the draft EU regulation limits the use of lactic acid to carcases at the point of final post mortem inspection.
The US is trying to convince EU officials to permit the application of lactic acid to carcases at any point on the slaughter floor, as well as to permit its use on cuts and trimmings following processing.
While this debate still has some way to go, US authorities appear confident that they have impressed EU officials over the merits of such a system.
EU lowers export subsidies
In other EU beef market news, the European Union has announced plans to cut subsidies for beef it exports by 33pc because of elevated domestic prices and a 'tight' market.
Export refunds for beef carcases will drop to 163 euros (about A$220) a tonne from 244 euros, the European Commission said in a recent statement. Rates for boneless, fresh and other cuts will be reduced accordingly, it said.
The proposals will take effect virtually immediately. The EU is likely to export about 445,000t of beef this year, accounting for 5pc of world trade in the meat, down about 20,000t on earlier expectations.
"The domestic market is relatively tight, with production relatively low and prices high," the EU Commission said. "In this context, exports are naturally reduced and imports are decreased due to a lack of supply worldwide."