MEAT processing and value-adding company Primo has picked up a national food industry award for its innovative Primo Hot Roast product, being sold nationally through Coles and Metcash supermarkets.
The product is designed to tackle the popular 'grab-and-go' pre-cooked BBQ roast chickens that retailers sell in abundance to busy householders looking for a quick, convenient, meal solution.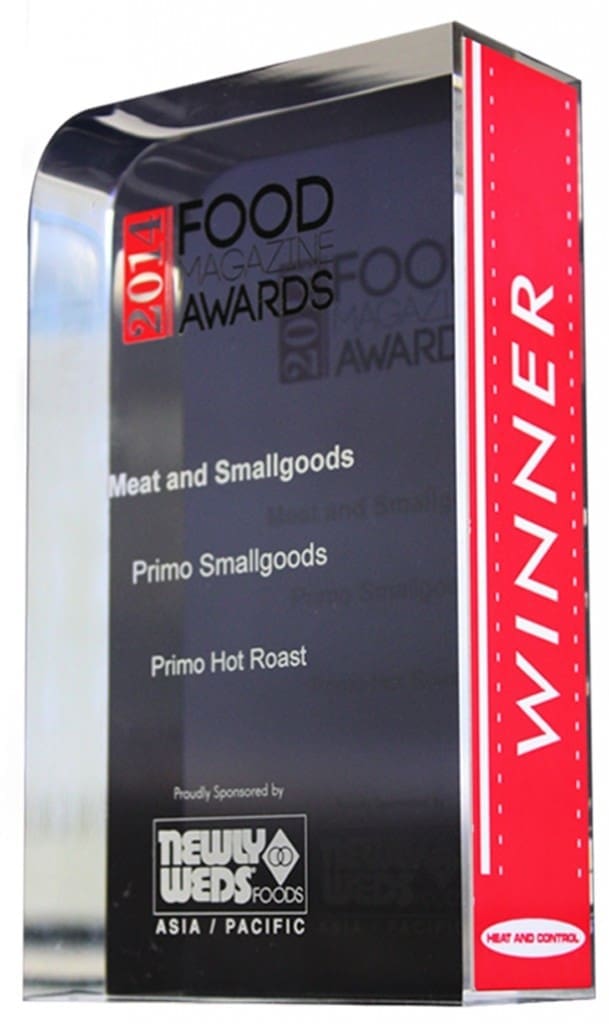 For the first time, through a combination of specialised packaging developments and other processes, home-style beef roasts are now being made available to consumers in a similar format.
Primo's Hot Roast won the Meat and Smallgoods division prize in the 2014 Food Magazine awards announced at a glittering dinner in Sydney earlier this month.
Primo is Australia's largest smallgoods manufacturer with an extensive product portfolio ranging from ham, bacon, salami and continental sausages, to gourmet specialty products like pastrami and prosciutto. Through its connection with Primo's beef processing plant at Scone, the company is also developing more value-added fresh meat products, like this year's Hot Roast award winner.
The roasts were launched on the market late last year, offering the consumer real choice from the chicken hot-box displayed within many supermarkets.
The tender, juicy and succulent roasts – ready to use straight from the pack – resemble traditional home cooked meals. They are cooked in their own oven-proof bag which retains moisture and temperature, for the journey home. Any excess cooking juices remain in the bag saving on mess and cleaning – or the cooking juices can be used for a gravy base for added flavour.
Primo says the hot roasts are prime quality whole beef cuts that are moisture-infused to retain flavour and tenderness during the final cooking process.
The products are partially cooked to a pre-determined level in Primo's own commercial ovens, and then packed into specially-developed oven-proof nylon bags. The roasts are pre-cooked to a level where they only require finishing-off in the supermarket's rotisserie oven, in order to be ready for the consumer.
Primo's group product manager Steve Bowden said the product specifically targeted the convenience market, where consumers are driven by a 'make it easy' offer.
"There has been an ongoing consumer trend for some years, to provide 'cook for me' ready-to-eat solutions for an increasingly time-poor consumer," Mr Bowden said.
"Providing the correct ready-to-eat offer will fulfil a consumer need, and provide added choice to the ready-to-eat meat protein offer that is currently dominated by BBQ chicken," he said.
Both Coles and Metcash IGA supermarkets have introduced the Primo roasts in recent months, and both have promoted and featured the products as part of their regular promotional activities. Specific ads have also run into retailer-related magazines backed up by major demonstration and in-store point-of-sale campaigns.
Innovation in packaging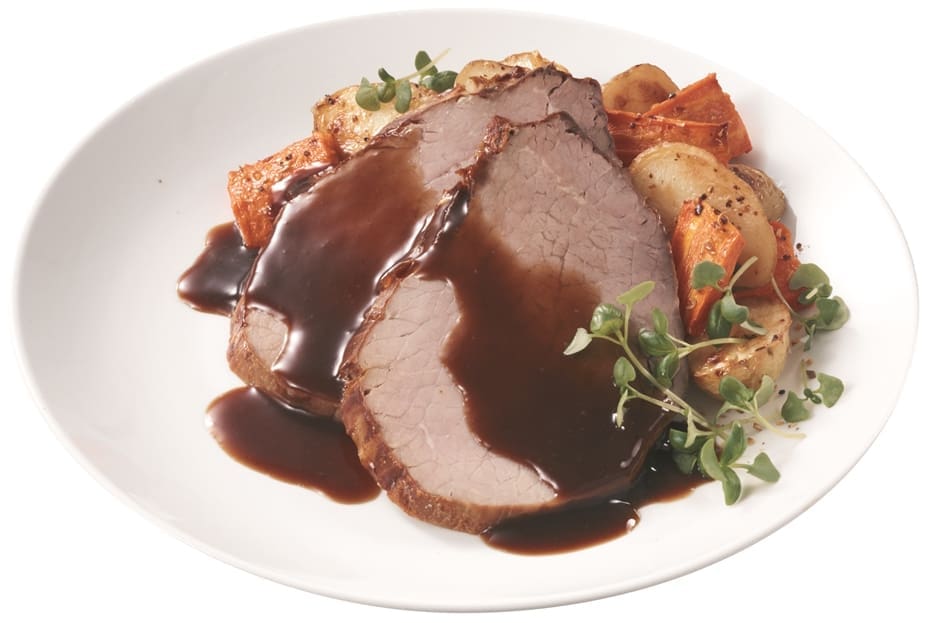 The packaging used for the Primo Hot Roasts was selected specifically to fulfil a need for supermarket operators, Mr Bowden said.
"This need was to save them time and preparation in finishing the product within their stores. Our objective was to deliver a product that could go straight from chilled carton to rotisserie oven, then into the consumer packaging without any preparation at all other than the cooking process."
This was achieved by the innovative use of some latest packaging technology using ovenable plastics.
Special oven-proof inner bags were developed in required sizes and materials to allow Primo to pack partially-cooked roasts. The bags withstand normal oven temperatures and retain cooking moisture within the bag.
"This feature saves our supermarket customers cleaning costs and preparation costs whilst delivering a superior eating product at the same time." Mr Bowden said.
For the end-consumer, the product, and the packaging employed, delivers both convenience and an expanded choice in the ready-to-eat segment.
"The packaging is an ideal solution for busy consumers, in that there is no mess to deal with as there can be with BBQ chickens. All cooking liquid is retained within the packaging itself rather than seeping throughout the outer bag, as it can with BBQ chicken."
The new packaging was subject to extensive cooking trials carried out at Primo's own test kitchen facility, and also in live in-store cooking trials in supermarket delis.
"We found that that the packaging performed well under all circumstances, however it was necessary to vary cooking times, based on these trials," Mr Bowden said.
The inner bag cannot carry any printing or label due to temperatures involved, so all necessary labelling is carried on the external, secondary bag, which is the consumer presentation packaging.
This outer pack was designed along the same lines as the familiar supermarket chicken rotisserie bag.
Primo says the packaging has been well-received by consumers and the product has sold extremely well since being launched.