WOOLWORTHS and its joint-venture partner Hilton Food Group plan to open their new Melbourne retail packaged meat production facility during the September quarter this year.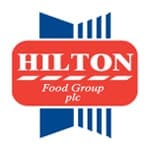 UK-based Hilton made comment about the new facility in commentary in its full-year results released on Friday.
Woolworths and Hilton in 2013 established a new entity, Woolworths Food Group, to develop and manage operations in Australia. The Melbourne project follows a second similar retail packaged and value-added meat production facility established in Bunbury in Western Australia, completed in the first half of 2014.
The Bunbury facility supplies 84 Woolworths stores in WA with a range of fresh meat including beef, lamb and pork and value-added products. New product lines coming off the Bunbury production line were "being well received by the local market," Hilton's annual financial report said on Friday.
Construction of the new Melbourne facility, on a greenfield site near Laverton in the city's southwest, is now well advanced.
The Bunbury centre cost $31 million to construct, in a move designed to meet the growing demands of WA retail customers for quality beef and lamb cuts and value-added products. It's reasonable to assume that the second Victorian facility will be even larger, given the East coast's population density.
"The (Melbourne project) represents a major milestone in the continuing development of our joint venture," Hilton said.
In Australia, Hilton earns a 50pc share of the fees charged by the joint venture company for operating the meat processing and packing plants for Woolworths, based on the volume of retail packed meat delivered to Woolworths' stores.
Hilton is said to be the world's largest specialist retail meat packaging firm, cultivating strong alliances with major retail partners, including Tesco, Coop Danmark and others in the UK and Ireland, the Netherlands, Sweden, Central Europe and now Australia.
Each of Hilton's central meat packing facilities overseas are operated on a dedicated basis for Hilton customers. Hilton says its business model has been adapted to meet local requirements with customers in each country.
The alliance between Woolworths and Hilton has aroused some criticism from Australian industry stakeholders who say Woolworths currently has a 'Euro-centric' bias, and could easily have found a well-credentialed local partner to venture with in the Victorian and earlier WA project.
Prospects for export, using Hilton's expertise in international trade, has been put forward as one reason why Woolworths chose to align itself with Hilton, and why Hilton found Australia as an attractive expansion target.
Speculation persists that a third facility will be built by the Woolworths Meat Co joint venture, either in NSW, or next to Woolworths existing BrisMeats site near Ipswich, west of Brisbane.
Hilton earlier said it was 'advising' Woolworths at its BrisMeats facility, which some have interpreted as an indication of likely future plans.
The original Bunbury JV facility in WA embraces latest equipment and refrigeration technology, delivering world-class cold-chain practices. It includes Modified Atmosphere Packaging capacity for more than 110 SKUs, the installation of MHP packaging equipment, racking and automated conveyor systems. Further equipment installations cater for large-scale centralised sausage manufacture, corned meat production and many other value-added lines.
For its 2014 trading year just finalised, Hilton reported revenue across its international operations of about A$2.2 billion, and an operating profit of A$52.2 million, based on volume turnover of 231,500 tonnes of product
Its alliance with Woolworths in Australia represents its first venture outside the Europe region, in a move the company described as 'strategic.'