As US retail giant Costco's second Australian store nears completion and Woolworths' foray into the hardware sector draws nearer, new battle lines are being drawn across the warehouse megastore retailing sector.
Business information analyst IBISWorld predicts Australia will have more than 300 retail megastores by 2015, generating $24 billion a year.
The new generation of retail superstores span groceries (both dry and perishable), hardware, homewares, cosmetics, automotive goods, apparel and more.
With Woolworths' 'big box' stores being modelled on US joint-venture partner Lowes' Home Depot, IBISWorld spokesman Robert Bryant predicts this retail-friendly format will not only rival market leader Bunnings Warehouse, but will also give Kmart and new player Costco a run for their money.
Australia's retail sector will be worth $269.2 billion by 2015, according to IBISWorld, an increase of 12.4pc from 2010, with retail megastores accounting for 9pc of revenue.
"While the average supermarket currently generates about $35 million each year, we anticipate the typical new format of megastores will generate $80m in annual sales by 2015 – accounting for a significant share of the retail sector's total takings and creating serious competition for current players," Mr Bryant said.
The appeal of so-called warehouse clubs, such as Costco – offering discount prices for an annual membership fee – has not really been tested in Australia, although Costco's strong performance since it opened its first store in Melbourne in 2009 (generating $8.94m in sales in its opening fortnight) would indicate that this type of retailing may take much firmer hold here in the future.
The megastore format has already been extremely successful in Australia within particular industry sectors, Mr Bryant said. Examples included Harvey Norman (homewares and electronics), Dan Murphy's (liquor) and the Good Guys (white goods).
In the hardware sector, Bunnings already operates 167 big box stores, with expansion of around 12 stores per year scheduled until at least 2015.
However, the latest breed of superstores to hit our shores, such as Costco's Melbourne outlet, expand their reach way beyond a single sector – all under one roof. The offering will extend from chilled and frozen beef all the way to electronic goods, clothing, hardware and pharmacy.
"It's all about low price, high volume and the convenience of one-stop-shopping," Mr Bryant said. "Woolworths' move into big box retailing is taking the battle already being waged with Wesfarmers in the supermarket sector to a new level, although they'll be competing in a slightly different format since they've opted to follow the Home Depot retail-friendly format rather than the Bunnings' style warehouse layout."
"Woolworths has indicated it intends to expand at an average rate of 30 stores per year between 2011 and 2015 as it looks to exploit its ability to penetrate high-density shopping centres and take advantage of the burgeoning Queensland housing development sector," Mr Bryant said.
Woolworths has already secured entitlement to 12 sites and is in final negotiations for another 15 for Greenfield development nationally.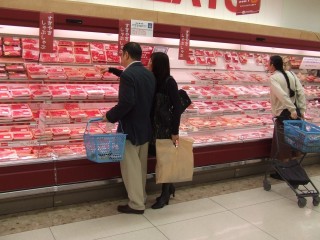 Warehouse or big box retailers have been enormously successful in the US, with average growth of 4.9pc per annum over the past five years to reach US$385 billion in annual sales.
In fact, warehouse retailers account for 10pc of the total US retail spend, outperforming the total retail division which has grown at just under 1pc annually in the five years to 2010.
"Despite its strong performance, growth in US warehouse stores has now slowed somewhat with the limited availability of space for new locations and difficulty introducing additional product lines. That may be one of the reasons companies like Lowes and Costco are now looking to the Australian market," Mr Bryant said.
Within the warehouse retail sector in the US, food and beverage account for the largest product share with 37pc, followed by electronics, entertainment, sporting goods and toys (22pc), apparel, accessories and jewellery (16pc), home furnishings (14pc) and other items including pharmaceuticals, optical and petrol stations with 11pc.
In Japan, the Costco company operates 12 stores, selling USDA Choice grade beef under its Kirkland Signature brand. In total across its Asian operations, Costco has a current annual turnover of about A$2.5 billion.
Outside the new Woolworths expansion into home improvement superstores, IBISWorld believes Costco will be the new force to be reckoned with on the Australian retail landscape.
Costco accounts for 60pc of the US industry with its 400 establishments, and while Australia only has the one Melbourne store so far, the second will open in Auburn in Sydney in coming months. It will have a floor size five times bigger than a typical Woolworths or Coles supermarket.
Mr Bryant warned rivalry in Australia's expanding retail megastore sector is only going to intensify over the next four years, by which time IBISWorld expects about 300 such stores to be operating along the lines of the new Woolworths format, Bunnings and Costco.