COLES has shown the first signs of winning-back some lost ground to major supermarket rival, Woolworths, in the latest national domestic retail beef market share data released this week.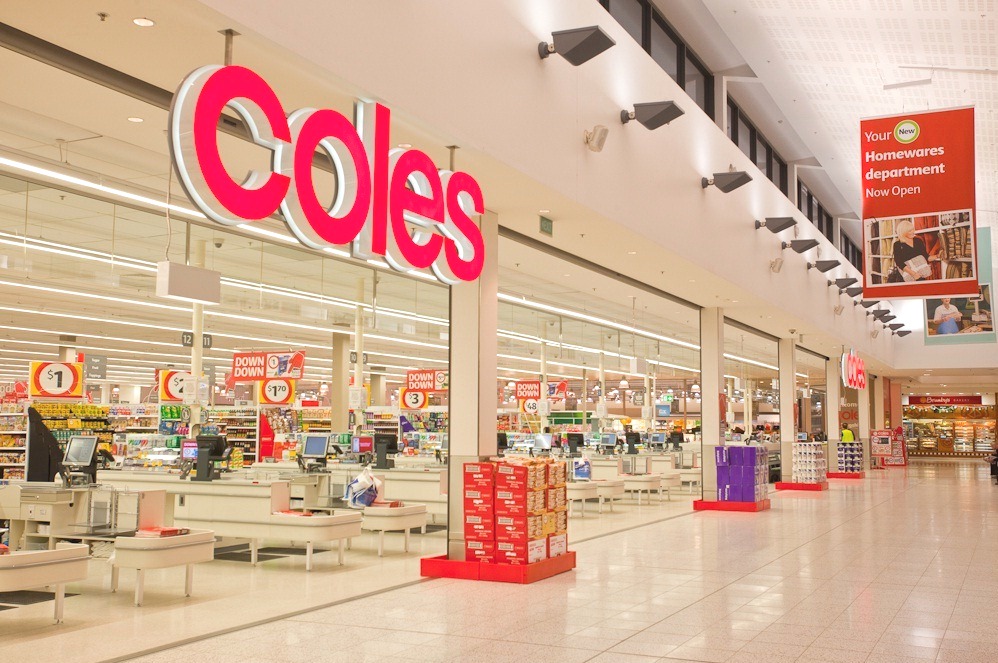 Australia's second largest retail group recorded a healthy 0.5 percent gain in national retail beef market share last month, measured by value, according to the monthly survey conducted on industry's behalf by Nielsen Homescan*.
While it could hardly be described as a 'trend' yet, the result nevertheless has started to correct a gradual loss in beef market share recorded by Coles since the start of the year.
Coles recorded a national beef share of 24.6pc in the latest Nielsen survey, based on the rolling quarter ended August 9. That was up from 24.1pc the month before, which, to be fair, represented an 18-month low point for the company. Some would argue that the only way for Coles to go was up.
Most of the strong result for Coles came at the expense of independent butchers and Woolworths, which both logged declines in share last month.
Woolworths produced a 34.1pc share of national beef sales, back 0.3pc from the previous reporting period (which was a record high), after a sustained period of growth over the previous 12 months. This time a year ago Woolies' figure was 32.2pc, representing a lift in share since then of close to 2pc.
Since January this year, Woolworths has for the first time controlled more than one third of Australian retail beef turnover, by value, according to the Nielsen data.
Woolworths' growth curve has been attributed to both organic beef sales growth in existing outlets, plus the growing number of new stores. The chain now operates 931 stores across Australia – up 34 on this time last year.
Independent butchers have again struggled to defend their share of the domestic retail beef 'pie', logging a figure of 20.5pc share for the rolling quarter. That's the lowest figure on record, down 0.6pc on the previous month, and back 4pc over the past 20 months, when independents still occupied a larger slice of the pie than Coles.
The market share gap between butchers and Coles is currently more than 4pc, and it has varied between 3pc and 4pc for much of the past 12 months. Butchers last held a larger share than Coles back in January, 2013.
The decline in fortunes among butchers neatly overlays the retail price wars being fought in the beef and lamb space by the nation's two largest retail supermarket groups, with red meat 'specials' seen as a loss-leader to get more customers through the door.
Contacts with deep history in the supermarket retail space say there are four items that are considered 'fundamental' in trying to drive more customers through the checkout: bread, milk, mince and sausages. With the advent of 85c loaves of bread launched last week in the latest round of supermarket price wars, all four of those items have now been price-sacrificed in the quest for customer traffic.
As Beef Central has consistently pointed out in recent monthly retail share reports, $5/kg Three-Star mince (87CL) at retail is priced considerably below the wholesale price for similar CL grinding beef being sold in bulk into the international beef market. And that does not account for retail preparation, packaging, distribution or shrink, let alone marketing.
Smaller supermarkets edge higher
Smaller national supermarket chains recorded in the Nielsen monthly survey were all slightly improved in the August rolling quarter.
The independently-owned IGA group logged a 9.2pc share, up 0.2pc on July figures, but still well behind a strong period towards the end of last year when figures peaked at 10.3pc, after heavy IGA promotion.
Another mid-tier supermarket retailer, Aldi, continues a strong growth performance recording a 7.6pc market share in the August rolling quarter, a gradual 0.9pc rise since December, partly due to new store openings. Aldi now controls 300 stores across New South Wales, ACT, Queensland and Victoria.
The 'other' supermarkets grouping, including the likes of Costco, independent supermarkets and others, lifted beef share from 3.9pc to 4pc.
Readers should note that the Nielsen figures published here are based on rolling quarterly figures, not single monthly registrations, because they are considered to be a more accurate reflection of longer-term trends.
Overall fresh meat sales value up
For the latest rolling quarter ended August 9, the Australian fresh meat category (beef, chicken, lamb, pork, seafood) recorded an increase in value of 4pc compared to the same period last year. This was driven by an increase in spend per shopping trip (+3pc), and also an increase in average spend per buyer (+2.8pc), year-on-year.
Beef's value share of that overall expenditure on fresh meat protein increased by 0.4pc compared with last year, driven mainly by price (+5.1pc).
Lamb's value share over the August rolling quarter decreased by 0.5pc year-on-year, due to reduced purchases driven by higher price (+10.6pc).
Chicken's value share was slightly increased (+0.08pc) when compared with the same quarter last year, while pork's share grew over the quarter by 0.85pc, influenced by buyer's increasing spend per visit (up 11.4pc).
It's important to note, however, that the prices reported by Nielsen are measured as the average $/kg value of the items in the surveyed consumers' shopping baskets. It does not attempt to represent the overall average value of beef and other proteins being sold in the retail marketplace.
Under these terms, beef recorded an average price of $10.16/kg for the August 9 rolling quarter (+49c/kg on this time last year); chicken $8.08c/kg (+2c/kg); lamb $12.33c/kg (+$1.18c); and pork $10.73/kg (up 44c on a year ago).
Retail fresh meat category share
In other information of value in the latest Nielsen survey, beef easily retained the highest percentage share of all meat sales against competing proteins, responsible for 38.1pc by value of all meat sales, up 0.6pc on a month earlier, and the highest share figure recorded in the past two years. Extreme high rates of cattle slaughter due to drought has helped drive that trend.
Chicken filled second place on 27.3pc of total meat protein sales, up marginally on the previous month and the same period a year ago. Lamb was third with 13pc of meat protein sales, down 0.5pc on a year ago due to higher prices, while pork was fourth with 11pc of total meat protein sales, about 0.85pc better year-on-year.
* What is Nielsen Homescan?
A consumer panel of 10,000 households
Demographically and geographically representative of all Australian households
Electronically record their household purchases of all grocery foods (fresh and packaged)
How are panel participants recruited?
Households are recruited on-line via a random sampling method
The Homescan panel is stratified by life stage, region and household size
Households are screened to assess suitability and to ensure they do not work in marketing, market research or FMCG.