INDEPENDENT butchers have logged their best retail beef market share for some months, taking trade away from both Woolworths and Coles according to the latest national monthly survey published by Nielsen Homescan*.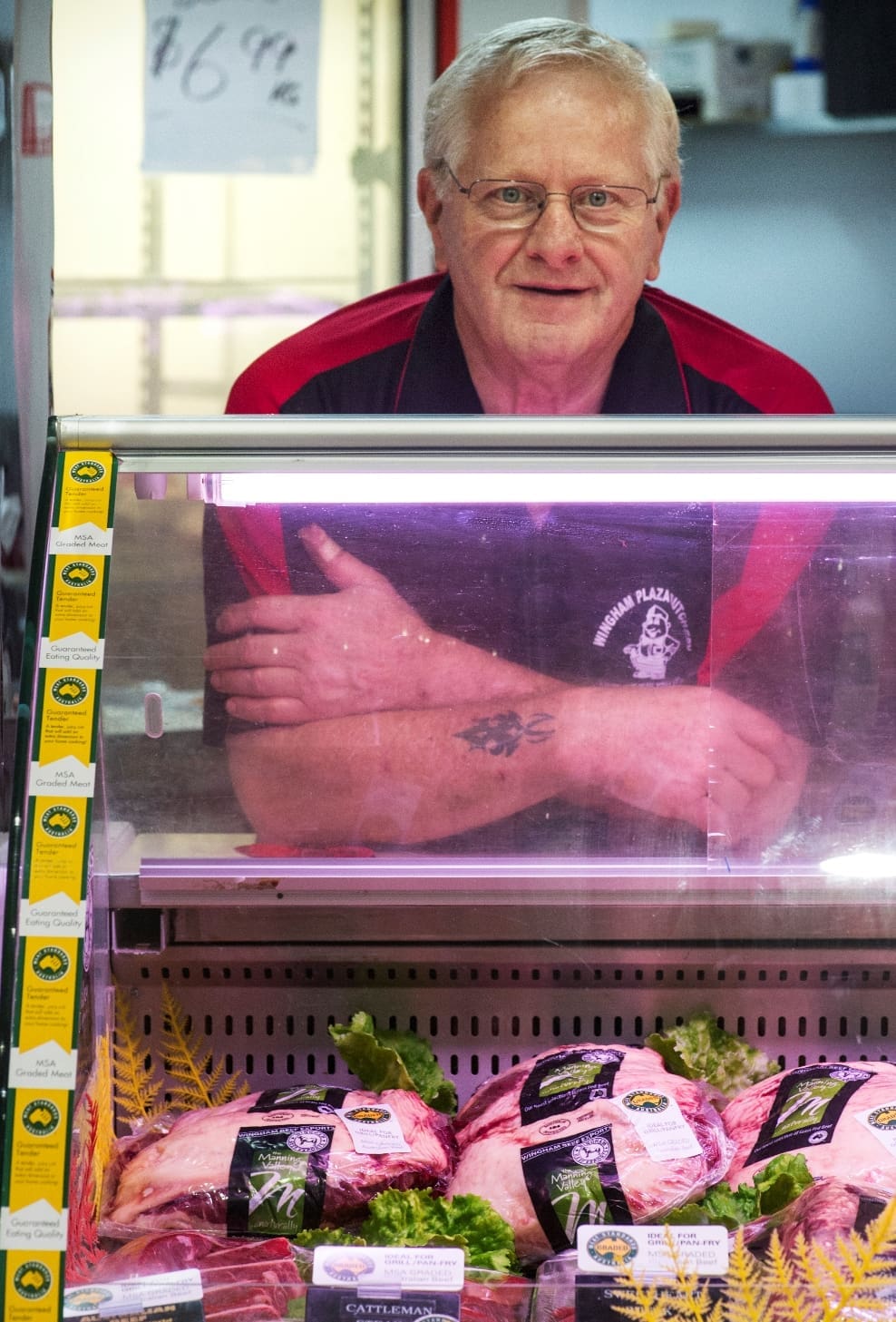 After a long, gradual decline in market share over the past 18 months, butchers picked up 0.5 percent share of the national retail beef trade in the most recent monthly reporting cycle, ended October 4.
According to the report, butchers held 20.7pc of beef share for the rolling quarter, up from 20.2pc a month earlier. This time a year ago, however, butchers still held 22.1pc of beef sales across Australia, still 1.4pc higher than where it sits currently.
While it's still much too early to consider this a reversal of fortunes for butchers after sustained declines, it is an encouraging sign.
Both Coles and Woolworths recorded small declines in share in the most recent rolling quarter. Readers should note that the Nielsen figures published here are based on rolling quarterly figures, not single monthly registrations, as they are considered to be a more accurate reflection of longer-term trends.
Woolworths eased marginally for the third consecutive month to record a share figure of 33.9pc, its worst result in eight months. Since January this year, Woolworths has for the first time controlled more than one third of Australian retail beef turnover, by value, according to the Nielsen data.
Woolworths' growth curve has been attributed to both organic beef sales growth in existing outlets, plus the growing number of new stores. The chain now operates 940 stores across Australia – up 35 on this time last year, according to the company's recent quarterly report.
Second-placed Coles also saw its share checked a little, falling from 25pc to 24.8pc, although that result goes against a generally improving trend since July. This time a year ago, Coles held a 24.2pc share, and Woolworths, 32.4pc.
Coles also increased store numbers last quarter, rising to 765 across Australia.
Among smaller beef retailers monitored in the report, the independently-owned IGA supermarket group suffered a big check, falling 0.5pc to 8.5pc market share. It was the company's worst result in at least two years, and represents a big deterioration from a 10.3pc share a year ago. Stakeholders working in the wholesale beef space say IGA suffers from consistency issues, lacking any real cohesive supply chain process in its business.
Another emerging supermarket player, Aldi, continues to make steady progress, reaching a record 7.9pc market share in the latest Nielsen survey. Aldi has steadily increased its position for each of the past 10 months, largely at the expense of IGA, it appears.
Aldi recently announced it will build as many as 130 stores in SA and WA, together with two new distribution centres, starting in 2016. After entering the Australian market in 2000, Aldi now has an estimated 10pc of the overall grocery market (obviously a little less than that for beef), with more than 350 stores across New South Wales, ACT, Queensland and Victoria generating annual sales around $5.3 billion.
Broker UBS estimates Aldo could almost double sales in the next five years. If that proves accurate, it could easily represent a beef share of +16pc, most likely to come at the expense of other supermarket groups.
The 'other' retail category reported in the survey (mostly independent supermarkets, but including players like Costco) remained unchanged this month 4.1pc in the latest survey.
Overall fresh meat sales value up
For the latest rolling quarter ended October 4, the Australian fresh meat category (beef, chicken, lamb, pork, seafood) recorded a very large increase in value of 7.9pc compared to the same period last year. This was driven by an increase in spend per buyer (+6.8pc) and also an increase in average spend per occasion (+5.9pc), year-on-year.
Beef's value share of that overall expenditure on fresh meat protein increased by 9.3pc compared with last year, driven mainly by increased spend per buyer (+8pc), and also spend per visit (+8.1pc).
Lamb's value share over the October rolling quarter increased marginally (+0.27pc) driven mostly by increased spend per trip. Chicken's value share was down slightly (-0.05pc) when compared with the same quarter last year, while pork's share grew over the quarter by 0.35pc, influenced by buyer's increasing spend per visit (up 8.3pc).
It's important to note, however, that the prices reported by Nielsen are measured as the average $/kg value of the items in the surveyed consumers' shopping baskets. It does not attempt to represent the overall average value of beef and other proteins being sold in the retail marketplace.
Under these terms, beef recorded an average price of $10.18/kg for the October 4 rolling quarter (+71c/kg on this time last year); chicken $8.09c/kg (+14c/kg); lamb $11.65c/kg (+57c); and pork $10.89/kg (up 58c/kg on a year ago).
Retail fresh meat category share
In other information of value in the latest Nielsen survey, beef easily retained the highest percentage share of all meat sales against competing proteins, responsible for 37.2pc by value of all meat sales, up 0.4pc on a month earlier, but still among the highest figures recorded since September last year. Extreme high rates of cattle slaughter due to drought have helped drive that consumption trend.
Chicken filled second place on 27.1pc of total meat protein sales, easing slightly on the previous two reporting periods, and much the same as a year ago. Chicken consumption appears to be the most inelastic of all major proteins.
Pork was fourth with 10.8pc of total meat protein sales, a mild decline on the previous four months.
* What is Nielsen Homescan?
A consumer panel of 10,000 households
Demographically and geographically representative of all Australian households
Electronically record their household purchases of all grocery foods (fresh and packaged)
How are panel participants recruited?
Households are recruited on-line via a random sampling method
The Homescan panel is stratified by life stage, region and household size
Households are screened to assess suitability and to ensure they do not work in marketing, market research or FMCG.