CHILLED and frozen beef exports from the four Mercosur beef exporting countries in South America dropped about 129,000 tonnes in 2015, totalling 1.75 million tonnes.
The reduction was most strongly influenced by lower beef production in Brazil, which was not offset by the other three Mercosur members – Uruguay, Argentina and Paraguay.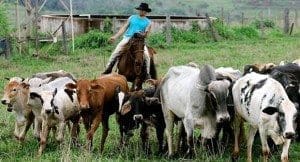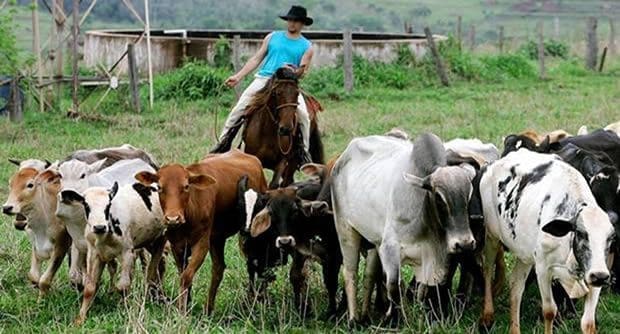 The average FOB price received by Mercosur exporters last year was US$4637/t, 8.4 percent below the 2104 average.
Uruguay suffered the least contraction in volume, despite its price falling 7.3pc to US$5461/t.
Brazil (-8.4pc in average price) and Paraguay (-11pc), were more dependent on the failed Russian market, while Argentina (-13.1pc) was affected by growing sales to China that reduced the significance of higher-priced shipments to the European Union.
While Argentine and Brazilian beef exports are expected to grow in 2016, that will be limited somewhat by production capacity, which may not expand much on 2015, World Beef Report summaries suggest.
Argentina may be a big mover, with the recent liberation of the country's exchange rate, the elimination of export permits and the 15pc export tax contributing to greater export competitiveness. Last year due to government restrictions, Argentina's domestic market absorbed more than 90pc of its beef production. But at the same time, it is expected that a strong cattle herd rebuilding process, at least during the next two years, will limit production and growth of exportable surpluses.
Brazil is also going through a cattle herd rebuilding process that has reduced cow slaughter and overall production, but much as in Argentina, exporters will be more competitive with the domestic market this year aided by the currency devaluation which started in the second half of 2015.
In Paraguay and Uruguay, the proportion of exports in total production is also expected to increase this year.
World beef Report suggests that in principle, a production increase of something more than 100,000 tonnes of beef is likely in Mercosur beef exports this year, pushing volumes up to around 1.9-1.95 million tonnes, shipped weight.
If that figure is realised, it will be the region's biggest export volume so far this decade.
Last year Brazil's exports contracted 12.1pc to 1.079 million tonnes at an average FOB price of US$4322/t (down -8.4pc on the year before), according to the Overseas Trade Agency (Secex).
The lower exported volume is directly related with a reduced beef production resulting from a rebuilding process of Brazilian herd.
The devaluation of the Real (R$) started to impact export sales from the second half of last year. From August, shipped volumes stopped falling in annual year-on-year comparisons.
In December Brazil exported 104,000t of beef at an average price of US$4162/t. The volume, though 4pc higher than in November, was still 4.4pc below December 2014.
Most meat packers shares show positive results
Meanwhile, share prices of the main Brazilian meatpacking companies improved in 2015, despite the 48pc devaluation in the R$ currency last year.
Minerva shares closed 2015 at R$13.30, 34pc up year-on-year. In late December Minerva announced it had sold 20pc of the business to a Saudi investment group.
JBS achieved an 'pass' performance report-card, with a 10pc improvement of its share price, while Marfrig shares improved 4pc. Worst performed was Brasil Foods (BRF), which suffered a 13pc fall in stock value during 2015.