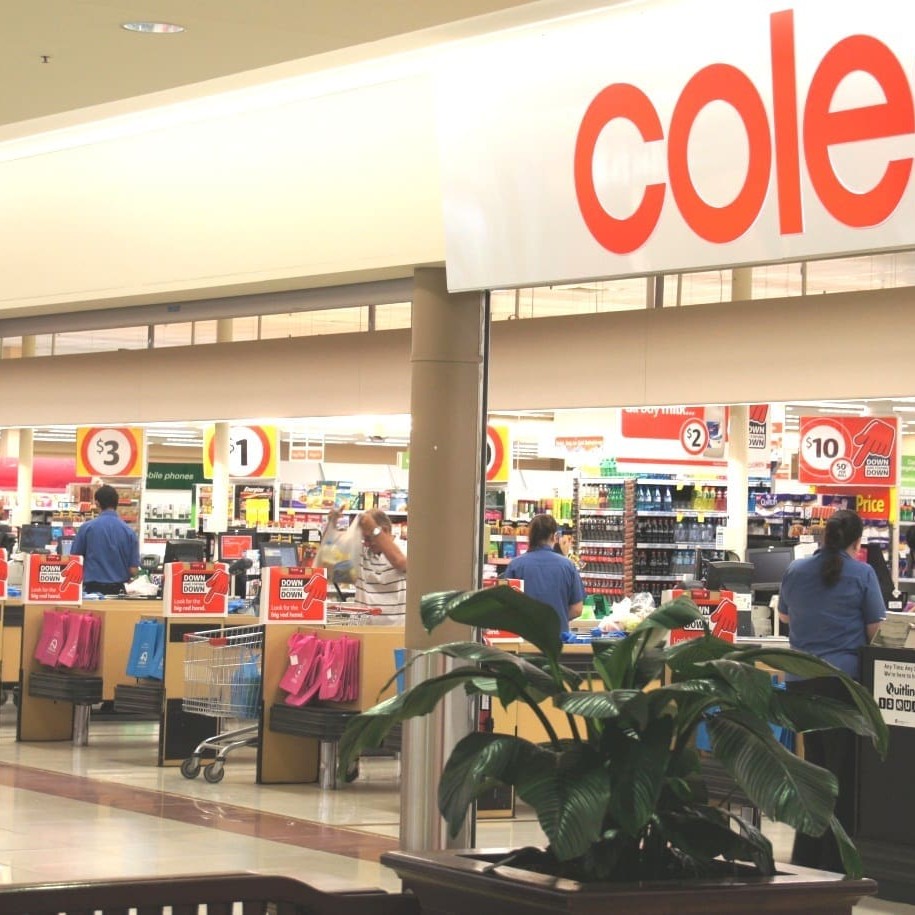 National supermarket group Coles made inroads in pegging-back beef market share lost earlier to its 'big three' rivals – independent butchers and Woolworths – according to national retail market share data released last week.
In the latest Neilsen Australia Homescan retail survey, Coles recorded a rolling-quarter beef retail market share for the month ended June 9 of 26.2pc.
That's a strong rise of 2.7pc on the previous reporting term a month earlier, and easily Coles' best result since January. It also corrects a soft, but consistent slide for the retailer seen over the previous four months.
The outcome coincides with a renewed price discounting push among the large supermarket groups, typified by Coles current "Down, Down" campaign spearheaded by ageing rockers, Status Quo.
The result underlines a longer term gain in share by Coles, being 0.7pc better than the company's current average Moving Annual Total (MAT), and 2.0pc better than the MAT a year ago.
In contrast, both independent butchers' and Woolworths' beef market share performance declined for the most recent reporting period. Butcher' share eased 1.3pc in the latest survey to 25pc, relinquishing second place again to Coles, in terms of market share. Woolworths also slipped 1.3pc in the latest reporting period, to 30.7pc of retail beef value.
Add the two declines for Woolworths and butchers together, and it neatly accounts for the stronger result for Coles in the latest Neilsen Homescan survey data, commissioned by Meat & Livestock Australia.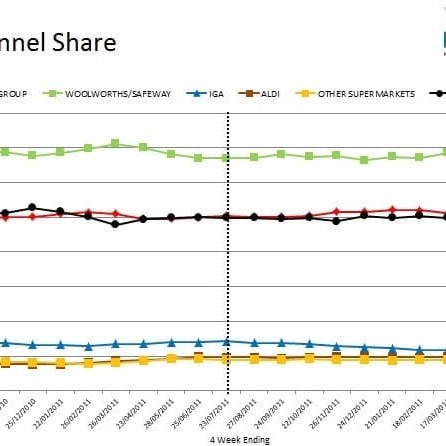 Independents current MAT figure is 25.4pc, and year ago MAT 26.4pc, indicating that current discounting at supermarket level is continuing to affect butcher trade.
The 1.3pc decline recorded for Woolworths in the latest survey result should be put in some perspective however, as it comes off a very high base: the company's April figure of 32.7pc was the highest achieved by Woolworths in well over a year. The company is still behind in MAT comparisons, however, being still 0.8pc down on the year-ago moving annual total.
In combination, the 'big three' retailers (Woolworths, Coles, independents) were responsible for 81.9pc of all retail beef sales nationally during the June rolling quarter.
Smaller retailers largely held their ground in the latest survey, suggesting the market share tussle was happening mostly among the majors and butchers.
The independently-owned IGA group lifted a fraction from 7.2pc to 7.3pc; the Aldi discount retail group remained unchanged at 6.1pc; and 'other' supermarkets eased slightly from 4.8pc to 4.7pc.
Retail pie shrinks further …
In other Neilsen survey results from June, the overall fresh meat category (made up of beef, veal, chicken, pork, lamb and minor proteins like seafood and turkey) experienced negative value growth compared to the same period a year ago.
The beef segment, while up considerably from May, has seen a longer-term share decline and is now trading 1.2pc below where it sat 12 months ago, at 38.2pc of all meat protein sales, by value.
Lamb's share experienced the biggest growth this quarter, being up 0.4 percentage points compared to last year, largely due to decline in retail price. Chicken's share was down from the May quarter and steady compared to 2011, while pork's share grew slightly compared to last quarter, but has decreased in the past year.
Overall channel performance…
Across all meat proteins, Woolworths appeared to lose some share of fresh meat in the rolling quarter to June, but its share remains up slightly compared to last year.
Coles has seen increased share, both compared to May and last year. This appears to be driven by an increase in beef and pork sales. Butchers appeared to have lost some share of fresh meat protein sales recently, putting them behind Coles to third highest share.
Aldi's share remains stable, but is still up considerably compared to a year ago, and despite increasing slightly compared to last quarter, IGA's share has dropped considerably compared to a year ago.
Prices stable for competing proteins…
Prices remained largely stable compared to the previous rolling quarter figure. Lamb prices (the average price for items surveyed in each shopping basket, not the average retail price of lamb items sold at retail in the shop) eased 10c/kg to average $11.80/kg, continuing a soft decline in price seen since January, while beef, (not including veal) eased from $10.00/kg average to $9.90. Chicken eased another 10c/kg to $7.30/kg, underlining its strong price competitive position, while pork also declined from $10.00 to $9.90.
Meat and Livestock Australia earlier this year adopted a new monthly retail fresh meat market share analysis, provided by Neilsen Australia Homescan. It replaces the previous Roy Morgan single-source data that has been used for the past ten years. To read MLA's full explanatory notes on the changes to the monthly retail survey, click here