Coles' head of quality, policy and governance, Jackie Healing, touched on a wide range of topics during her address to the Queensland Rural Press Club breakfast last week.
In addition to the main stories presented on Beef Central yesterday and this morning, here's a snapshot of her views on a wider range of consumer and supplier topics:
Changing perceptions of 'value':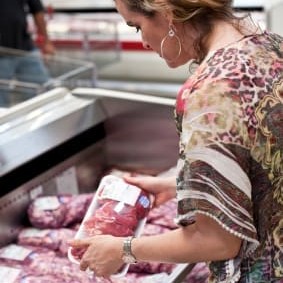 Ms Healing said while many other product attributes were important, the most important attribute for customers at the moment was value.
"Ninety-seven percent of Australians believe economic conditions will get worse, before they get better. More people are saving more now than ever, credit card debt has never been lower, and there is a huge amount of uncertainty in the customer's mind about how much disposable income they have, and how much they can spend," she said.
But the way customers thought about 'value' now was quite different than what it was in earlier times. Budget lines were no longer bought only by people from low income brackets.
"We see people with very high incomes choosing to buy budget, because they are choosing to spend their high income on other things – i.e. dinner out or a holiday. That's quite different from what it used to be. Those consumers once bought only private label, but we don't see that now: somebody on a half a million dollars a year is happy to buy a budget Coles Smart Buy item, for the right purpose, because why wouldn't they? It's the smart thing to do."
Ingredients in value-added items presents risk: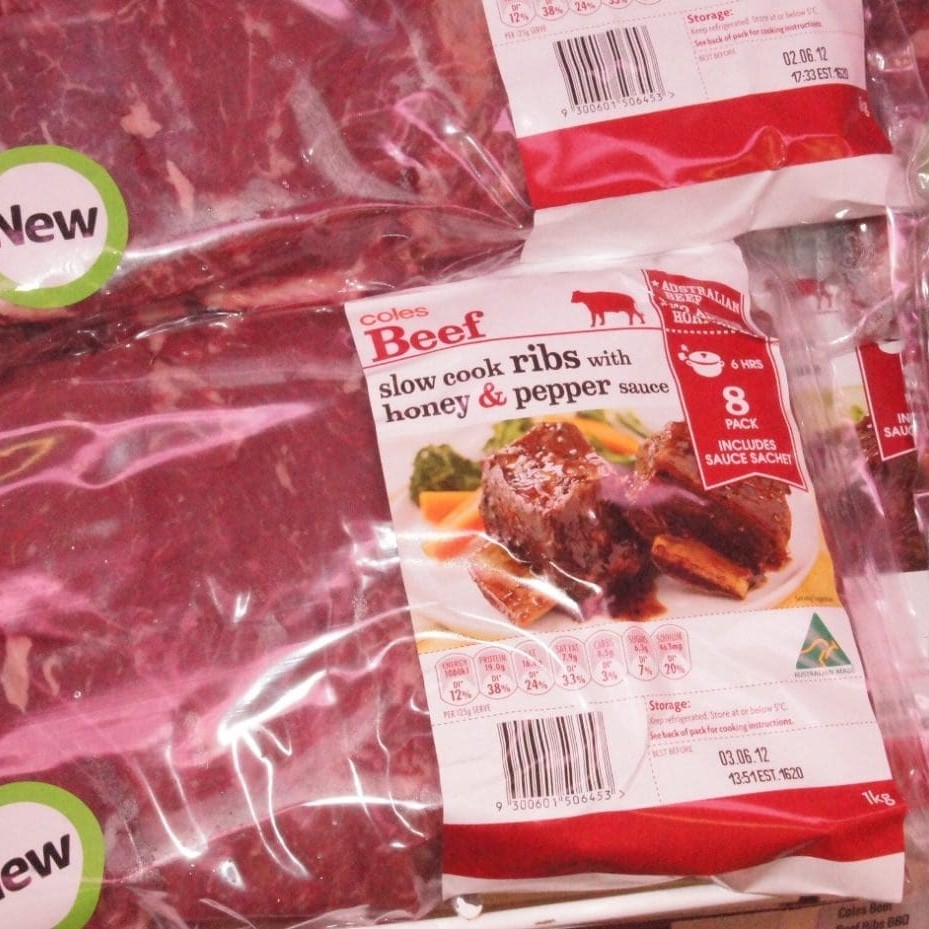 Customers are becoming increasingly concerned about their health and wellness associated with the foods they eat, making them increasingly interested in what's in their food.
"They absolutely want to know what their food is made of, how and where it was grown and produced, and its nutritional value," Ms Healing said.
She said there was also a huge increase in sensitivities to certain foods. Something like six out of ten people today believed they had a food intolerance issue. They wanted to know whether the food item contained one of those items that they couldn't eat.
In the meat protein space, the trend towards more and more convenience and value-added items was presenting a challenge in this area.
"Where red meat has never had to worry too much about allergens or other issues, it does start to become an issue with a value-added protein item, where flavourings, emulsifiers and other ingredients can start to elevate the risk," she said.
"Where it comes off the same production line as fresh meat, it raises the very real risk that all meat may have to carry an allergen claim, which would be a disaster. But these things are absolutely paramount to customers, and it's important that we help our supply base understand that."
Ms Healing said ethnicity was one of the emerging trends in catering for different markets, in areas like value- adding.
"It's going to be very important. We're seeing a lot of different food flavour profiles emerging, with different expectations and habits. It's being seen massively in the ethnic-dense markets like Sydney and Melbourne, and increasingly also in Brisbane and elsewhere, and we need to respond to those changes."
"But convenience is here to stay, and that often relates to value-added. Coles Grill'd range has been hugely successful, because it lets consumers fell like they are cooking, without having to do all the hard work," Ms Healing said.
"In 1950, the average evening meal took 2.5 hours to prepare and cook. Today, the average time preparing as meal is 12.5 minutes, meaning convenience is king."
Strategy questions generic sourcing of red meat:
Looking at the upper levels of the 'consumer hierarchy' pyramid published in this morning's main story, Ms Healing said the whole-of-chain was absolutely critical.
"Coles strongly believes that we will be able to deliver the best possible consumer proposition if we know the whole chain. We want to be able to tell our customers that we know exactly where each product was produced."
She conceded that today, Coles could not do that in all instances. It still operates on some boxed red meat models, sourcing generic beef from processors to fill demand shortages for some cuts.
"Our aspiration would be to get to a stage where we don't buy anything where we did not have full line-of-sight back to where it was produced and grown," Ms Healing said. "That means back to the farm: where was the animal born, and how was it fed and managed."
"For us, which may be counter-intuitive to what many producers would prefer, we want to have something that is unique. That's because we want customers to come to us out of preference, and we can only do that if there is something in our offer that they cannot get somewhere else."
Within that full supply chain approach, sustainability was important for the company and its customers, whether that be social, economic or environmental sustainability.
"We're working up the chain with our egg producers, pork producers, seafood suppliers and other farmers to make sure that we have practises in place on those farms that align with what our customers are asking us to do; and that we have a level playing field in terms of the application of those standards," Ms Healing said. "It's also important to ensure that those standards are appropriate, deliverable and consistently applied."
"We have seen huge success in these programs – there has been a massive lift in performance in our seafood offer, for example, but also an improvement in quality, as we get to know the chain better."
Mr Healing said Coles was increasingly engaging in social media to get its messages out to consumers, using Twitter, Facebook and other platforms.
She said she was currently dealing with the fallout from the NSW piggery cruelty expose which broke the weekend before last.
"Every farmer I have spoken to this week I have told to be aware that there could be a photo taken on their property at any time. If they are not worried about that, that's great, but if they are, they better do something about it, because eventually, people will get exposed. It's just the way of the world now."
"Increasingly, our products have to be produced in a way that the customer would expect, unique, available all the time, visible and transparent to them in all aspects, but they also have to be socially responsible. That's what we see customers looking for in propositions in the future, and it's what we all need to respond to."
"It's not going to get any easier for suppliers, in fact it's only going to get harder, because customers are now extremely demanding."
No change on HGP stance: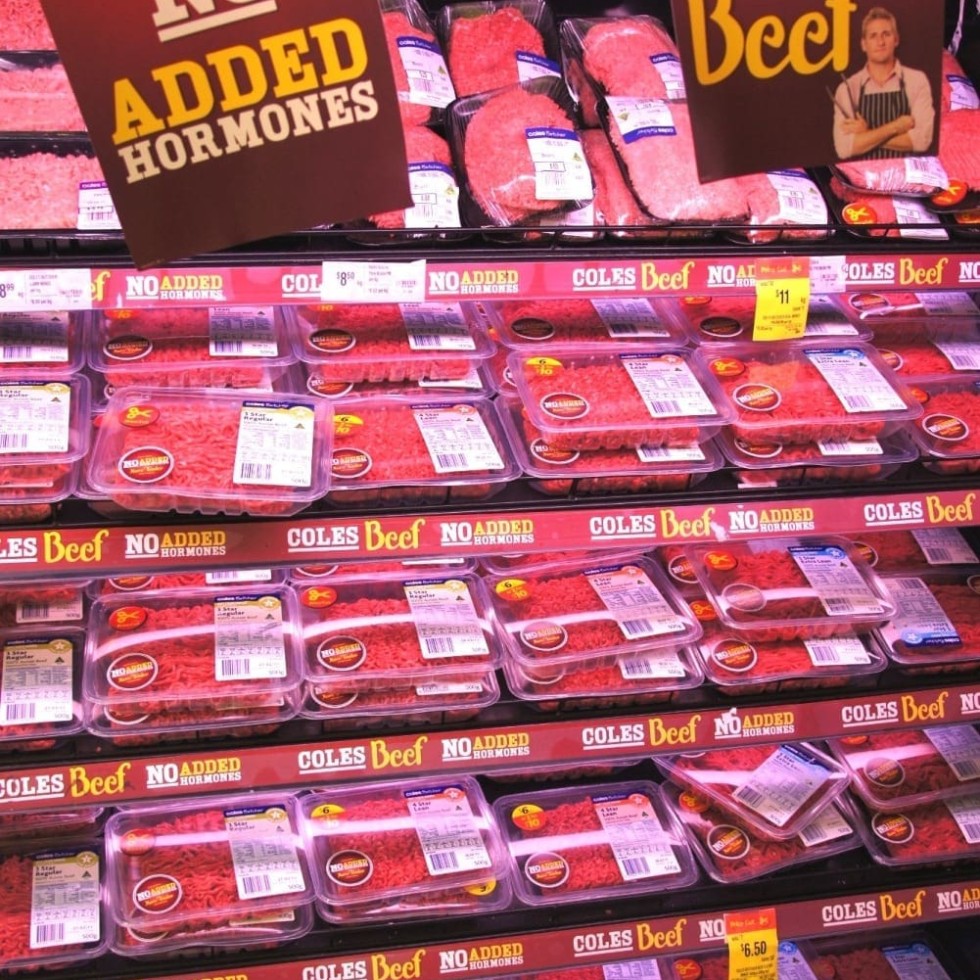 During questiontime, the predictable HGP challenges arose, with Central Queensland cattleman Richard Wilson asking why the company would choose to reduce the profitability and efficiency in the beef industry, by going down the no added hormone route, when the company continued to sell cabbage, which contains many multiples of oestrogen content than implanted beef does.
Ms Healing's answer was equally predictable. She said the company was very comfortable with its decision to go for a no added hormone beef proposition two years ago.
"It has worked well for us, bringing a million more customers into our beef category. For our supply chain and our consumers, we don't see that that was the wrong thing to do in any way. We're working with all of our protein suppliers on how 'clean' they are: we have a position around the use of growth promotants in pork that we have enacted over the past six to eight months."
"We don't see any business need, nor do our suppliers, in changing the current model on HGP use. But not everybody wants to do that, and that's fine," she said.