On the back of China's growing demand for red meat, the Chinese Government recently released the National Beef and Sheepmeat Production and Development Plan, in an aim to balance the supply and demand situation and improve self-sufficiency rates for red meat by 2020.
MLA's summary of the report indicates that the Chinese Government will invest RMB1.7 billion in this project over the next eight years.
According to the report, China's beef consumption in 2000 totalled 5.13 million tonnes, which rose to 6.53mt in 2010. The volume is expected to grow a further 10pc, to 7.21mt by 2015, with the volume forecast to increase further, to 7.96mt in 2020.
With higher total beef consumption, per capita consumption also rose steadily over the past decade, from 4.04kg in 2000, to 4.87kg in 2010. The report suggests the level of per capita consumption is anticipated to increase to 5.19kg in 2015 and 5.49kg in 2020.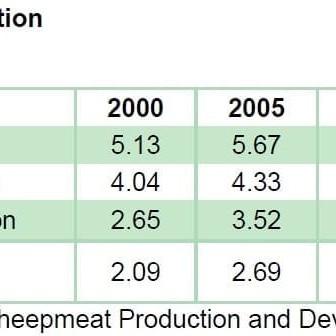 Similar to beef, total sheepmeat consumption is expected to surge to 4.5 million tonnes in 2015 and 5.02 million tonnes in 2020, from 2.65 million tonnes in 2000. Sheepmeat per capita consumption is also estimated to lift to 3.23kg in 2015 and 3.46kg in 2020, compared to 2.09kg in 2000.
The report listed six factors as the main drivers for China's growing demand for red meat:
increasing population
improving living standards
rising income
change in diet
food safety concerns about pork – the most popular meat protein in China; and
rapid urbanisation
However, it pointed out that domestic red meat supplies in some areas of China are currently low, causing continued rising red meat prices. A decline in national cattle (referring to yellow cattle, water buffalo and Yak) and sheep (including sheep and goat) numbers are indicated as one of the main factors for tight domestic red meat supplies – assisted by rising on farm costs, China's current production methods, weather constraints and animal disease outbreaks.
The report suggests there was a slight year-on-year decline in the national cattle herd and beef production during 2011 in China, to 103.6 million head (down 3pc on 2010) and 6.48 million tonnes (down 1pc on 2010), respectively.
Through the national project, the Chinese Government aims to achieve 7.17mt of beef production (up 11pc on 2011) by 2015, and rise a further 10pc from 2015, to 7.86mt in 2020.
Source: MLA