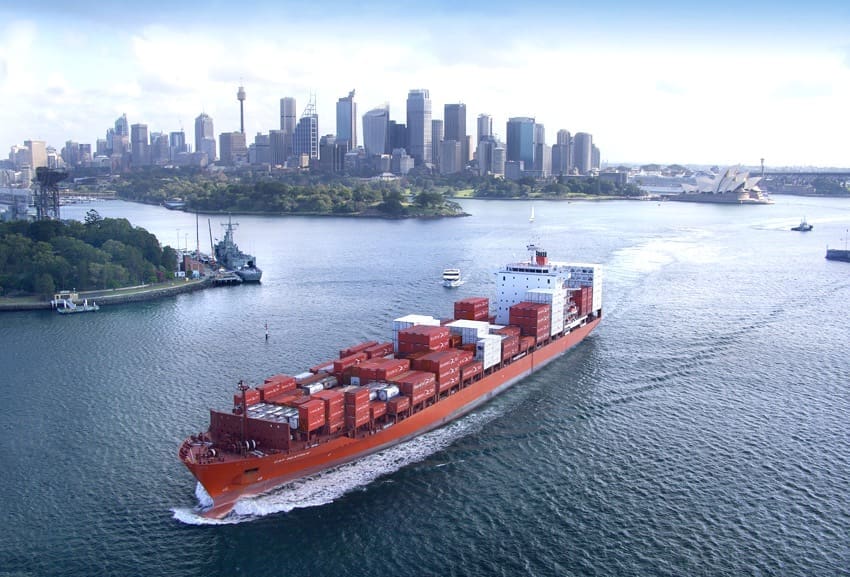 CHINA has retained its crown as Australia's single largest beef export customer by volume for the second consecutive month during August.
Trade results released by the Department of Agriculture yesterday show that chilled and frozen volume to China last month reached 26,061t – about 7 percent lower than the previous month's extreme record-high, but still well ahead of volumes into both Japan and the United States.
Last month's shipments to China were 80 percent higher, year-on year.
Some market watchers had predicted volumes to China might decline sharply in August, as a result of the triggering of the Safeguard tariff mechanism on August 17, but that has proven not to be the case.
The safeguard mechanism triggering, caused by the dramatic rise in trade this year, has doubled tariffs on chilled and frozen Australian beef into China from 6pc to 12pc for the remainder of this year. Some stakeholders felt the higher tariffs would cause a substantial drop in August trade, following frantic buying in July to escape the looming impact of higher duty. While a decline in volume did occur, it was nowhere near as large as some had anticipated.
Overall Australian beef exports to all destinations in August reached 106,332t, a marked 7pc decline from the extremes seen the month before, as slaughter numbers start to tail-off after a year of continental-scale drought across Australia. Most significant markets showed some reduction in volume.
For the calendar year to the end of August, overall export trade to all markets out of Australia has reached a little over 790,000t, about 41,000t, or 6pc higher than the same period last year.
China first became Australia's largest export beef market by volume in July, surging past traditional dominant customers Japan and the US in trade conducted during the month, taking a record 28,214t of Australian beef. The prospect of China assuming the mantle of Australia's largest beef customer has been looming for much of the past 12 months, with in-month record shipments for the country being set during the earlier stages of 2019.
For the calendar year to date, China has now taken 172,300t of Australian beef, a dramatic 67pc rise on the same eight-month period the year before. It has accounted for almost 22pc of all Australian exports for the 2019 year.
Underpinning Chinese demand for Australian beef has been the impact of African Swine Fever on the domestic Chinese pig population, pushing importers and Chinese consumers towards alternate proteins, including beef; the Chinese government clampdown this year on the illegal grey-trade in beef arriving through neighbouring Vietnam and Hong Kong; and the general increase in demand for beef among middle-class and more affluent Chinese consumers.
Trade sources say China will from September/October start to concentrate on building stocks for its peak demand period around Chinese New Year, being celebrated next year at the end of January.
Japan eases 12pc
Exports to Japan in August eased 12pc to 24,300t, also about 10pc lower year-on year. Calendar year to date, volume to Japan has reached 193,000t, about 9pc lower than the same eight-month period last year.
Trade sources suggest stocks held in Japan presently may be quite low, suggesting it may be an active competitor for imported beef in coming months.
US trade slows
Shipments to the United States in August reached 20,700t, about 3000t or 12pc down on the previous month and 7pc lower than August last year, as Chinese buyers continue to bid product away from US customers, especially for frozen manufacturing beef.
For the eight months ended August 30, volume to the US has reached 167,368t – pushing the US into third place in volume terms among Australia's customers behind Japan (1) and China.
Declines also in South Korea
South Korea accounted for 12,400t in August, about 16pc lower than July, and 31pc lower than this time last year, as larger and cheaper US exports, fill a void. For the first eight months of 2019, shipments to Korea have reached almost 96,000t, about 4600t or 5pc higher than the same period last year.
Increased US product availability and easing prices of US beef have resulted in a continuing rise in US beef imports into Korea this year. Under Korea-Australia Free Trade Agreement, in 2019 the tariff for Australian beef exports to Korea has reduced to 24pc, a 5.4 percentage point disadvantage compared with the US, on 18.6pc.
Other markets
In second-tier export markets, Indonesia in August took 5741t of Australian beef, up 6pc on the month before and 18pc higher than August last year. First-eight-month 2019 exports have reached 39128t, down about 6pc on the same period last year.
Total trade to the Middle East region in August reached 2863t, down 11pc on the month before, and 8pc lower than this time last year. Greater volumes of cheap beef from Brazil is making it hard for Australia to compete in the region, except for the higher-end restaurant and hotel trade. Year-to-date exports to the region have reached almost 20,850t, up 11pc year-on-year.
The high-value European Union market took 1810t in August, up 51pc on the previous month and 6pc higher than last year, while year-to-date volumes have reached 10,354, down 6pc on the corresponding period in 2018.