Given the explosion that has happened over the past 12 months in Australian beef exports to China, it is perhaps not surprising that the Certified Organic segment is now also beginning to gain a foothold in the world's most populous nation.
Organic beef is now part of the Australian beef push into China, which has seen overall annual exports grow from virtually nothing to 150,000 tonnes in the past year.
Sydney and Toowoomba-based Arcadian Organic and Natural Meat Co has recently negotiated the first access for certified Organic Australian beef into the market, with first shipments arriving last month after a lengthy establishment process.
Arcadian Organic and Natural Meat Co is Australia's largest organic beef supply chain manager and processor, turning off up to 1000 bodies each week through three certified service kill abattoirs for export and domestic programs.
Chief executive Alister Ferguson travelled to Beijing recently to formally launch the deal, participating in an agreement-signing ceremony including local dignitaries and speeches at the Australian Embassy. An organic beef banquet followed.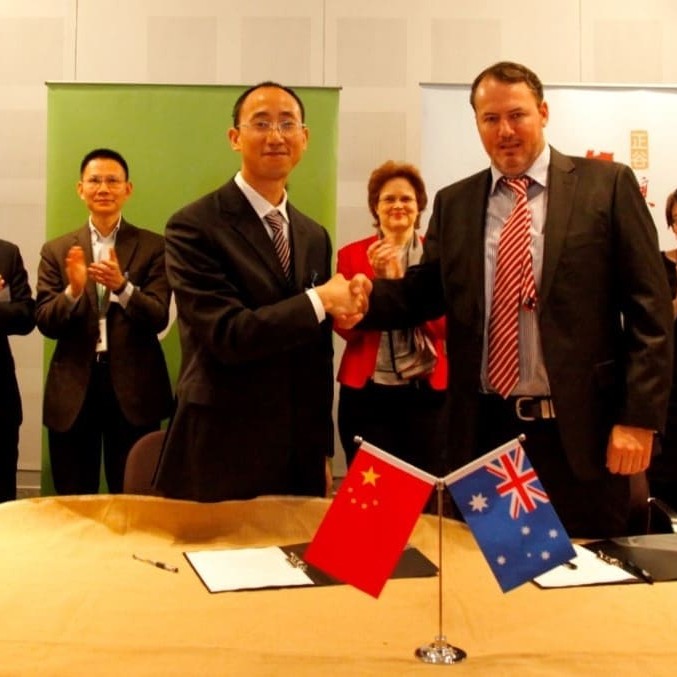 "We've been looking at prospects in China for some time, but finding the right partner to do business with was one of the challenges," Mr Ferguson said.
"Another was the protocols and regulations in working with China's own organics certifying requirements, which do not provide equivalency with similar bodies in Australia, for example," he said.
It might surprise some readers to learn that there is already a substantial and growing demand in China for Certified Organic food products.
With many city-based Chinese living in fairly polluted environments, their interest in organic food options was perhaps elevated more than many might expect, Mr Ferguson said.
A recent history of contamination scares in domestic Chinese foodstuffs had also heightened awareness of organic foods. It's one of the few countries in the world where the word 'imported' often has more cache with consumers than 'domestically-produced.'
For its first venture into China, Arcadian has aligned itself with China's Organic & Beyond Corp, which has exploded in size since its establishment in 2007, now employing 300 staff in five regions of China.
Organic & Beyond's main business is in the home-delivery segment – very popular in China – offering a vast catalogue of Organic food products direct to householders. The company also works in the corporate gifting market, which has a strong tradition in China. Currently Organic & Beyond supplies 450,000 Chinese households in the major capital cities through home-delivery, and growing.
To this point, there has been no beef included in the company's Certified Organic offer, which led to the connection being made with Australia's Arcadian Organic and Natural Meat Co.
The new beef offer will sit alongside organic eggs (produced both by Organic & Beyond's own farms, and through domestic Chinese cooperatives), organic fish from Alaska, organic fruit and vegetables grown in China, and a wide range of non-perishable, dry and frozen goods. Non-perishable imported lines extend into items like organic wine, tea, nuts and chocolate.
A lot of work went on behind the scenes to establish a process whereby Arcadian'sproduct was eligible for sale in China.
Because China's organic certifying process does not recognise equivalency among international certifying bodies (in Australia, Arcadian operates under the Australian Certified Organic certifying banner), a Chinese certifier had to personally visit Australia to certify Arcadian's operations, as well as the Stanbroke beef export abattoir at Grantham, which carries out the company's Certified Organic service kill for China.
Chinese certifying body OFDC worked closely with Arcadian on getting the program completed.
Mr Ferguson said the new Chinese market was taking a selection of beef items, as currently required being frozen whole primals. The company would look, over time, to do more further-processing work in Australia, before export. That was likely to include some vacuum-packaged portion-ready items.
One of the challenges under current regulations is that exporters can use only one AusMeat Establishment Number before departure, meaning a product cannot be relocated from the abattoir in Australia to a second site for value-adding or further processing before shipment.
That limitation applies not only to certified organic work, but for all beef exports to China.
While current export volumes are modest, Mr Ferguson sees 'massive potential' for long-term growth, however.
"We're just scratching the surface with what we've been consigning so far," he said.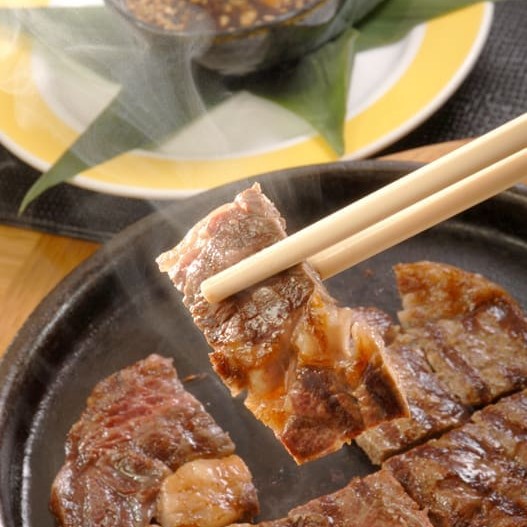 Speaking from Beijing, Organic & Beyond Corp's international purchasing manager Yujing Miao told Beef Central her company was excited to offer Certified Organic beef to its customers for the first time.
First shipments arrived in mid-January, and customers had responded very favourably to the product, she said.
"We are trying to educate our customers to try the beef more medium rare than well done, which is more common in China, because many are not used to grassfed beef. But they enjoy the flavour."
"It has created a lot of interest," she said, "especially at this time of year when the Chinese New Year has just been celebrated, when Chinese people like to eat a lot more meat. We are having huge demand."
Ms Yujing saw opportunity for much more Organic beef sales from Australia.
"In the China market, organic beef might be 0.1 percent of all beef sales, or even less, so there is a lot of room to grow. It is very hard to find – perhaps a little can be found in the big cities."
A little Organic beef was already being produced domestically in China, but quantities were very small, she said.
Cattle supply under pressure
As Beef Central has highlighted during earlier articles based on interviews with Arcadian Organic and Natural Meat Co, all international markets for Australian certified Organic beef are growing, but eligible cattle supply is the critical challenge.
"Supply is still well short of demand, but an opportunity like this to do business in China does not come along every day of the week, so we decided we had to get started, if only at a modest level," Mr Ferguson said.
Asked how eligible cattle supply was shaping up this year, given the severe drought impact, he said conditions were making things difficult, as it was for everybody in the industry.
"We're still at full production capacity, but that's more because it is so dry and suppliers are having to lighten off numbers – not because they have an abundance of cattle they want to sell," he said.
"We're in exactly the same boat as the broader cattle community. We have Organic suppliers around Walcha, for example, that are totally destocked, which is normally a very reliable area. But we have a few suppliers around Blackall that have now received some decent rain."
"But having said that, the drought feed options available to certified organic producers are obviously less, and more expensive, than for the broader cattle producer community."
Critically important, however, Arcadian has gone through the entire drought episode without dropping its cattle prices paid to suppliers.
Mr Ferguson said current prices were 35-40 percent above those for conventional equivalent slaughter cattle, across all descriptions from grassfed steer to cows.
While many certified organic producers tended to stock conservatively, the drought was still having an impact in many areas, with a decline evident in carcase weights over what would otherwise be expected. The program's network, linking breeding and growing operations in a staged process, had also helped make the best of a tough seasonal situation.
Mr Ferguson stressed that it was important to know well in advance once conventional beef producers entered conversion to certified organic production, in order to manage the supply chain.
"We're growing our business with new markets only as available supply allows, so it's important that we hear a couple of years in advance, if a producer has started down the conversion path," he said.
Arcadian Organic and Natural Meat Co is Australia's largest organic beef and lamb processor, using a network of livestock suppliers from Central Queensland through to Victoria. It processes up to 1000 head per week at three Organic certified service kill plants. Most of its export work is into the US, Middle East, and southern and eastern Asia.