CHINA has officially lifted a 13-year ban on some US beef imports, imposed after the 2003 detection of BSE in North America.
The country's Ministry of Agriculture released this statement this evening confirming the move. It follows earlier speculation on Wednesday in the Wall Street Journal that a deal might be close.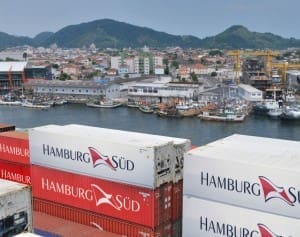 China's approval over importation of certain US beef products further opens up the trade to imported beef, as the country sees a surge in demand for red meat.
Brazil gained access for frozen beef a year ago, and has enjoyed spectacular success in export growth to China over the past year, largely at the expense of Australia, due to price competitiveness.
A Google translation of yesterday's ministry statement from the department for general administration of quality supervision, inspection and quarantine says that following completion of a risk assessment, boneless and bone-in beef from US cattle 30 months of age or younger would be permitted for import. The trade would be conditional on 'traceability systems' and 'inspection and quarantine requirements,' details for which are yet to be announced, the statement says.
Based on past experience with US exports to Japan in the post-BSE era, apart from birth-date verified animals, it is necessary to limit slaughter age to about 24 months in order to guarantee compliance with an imposed 30-month limit, suggesting any US-China trade will be in fed cattle only, rather than cheaper manufacturing beef procued from cows and bulls.
US Meat Export Federation president Phil Seng described the announcement as an "important first step in the process of resuming beef exports to China," rather than any green light to commence immediate trade.
China halted imports of US beef in 2003 after a case of BSE was found in Washington state. Prior to that, trade between the US and China was miniscule – just 12,000t in 2003 – but over the past three years China has exploded as one of the world's largest importers of red meat.
Some US trade has continued, but only through the illegal 'Grey Channel' shipped illicitly via neighbouring Hong Kong and Vietnam. It is unclear whether the newly-approved 'official' trade will now see some displacement of that grey channel supply, or whether it will represent new tonnage.
China is now the world's second-biggest beef buyer, feeding a rapidly expanding middle class that can afford more protein in their diets.
If Australia's experience is anything to go by, some hurdles remain for US exporters, such as individual plant approvals for export. To Australia's ongoing frustration, just 11 Australian beef processing plants are approved for chilled beef export to China, despite regular negotiations and in-market work designed to try to deliver greater access.
China increased imports of beef by 51 percent in the first seven months of 2016 compared with last year because of slower domestic production caused by thin margins for Chinese cattle producers and the availability of cheap imports, an earlier Rabobank report said.
China's beef and veal imports will jump 24pc this year to 825,000t, according to US Department of Agriculture data – twice the figure seen in 2013. Total beef imports last year were worth a record $2.3 billion.
Surging demand had been a boon to Australian beef producers over the past three years, at the same time as US imports of Australian beef declined, and Australian  beef production surged dramatically due to a two year drought in 2014-15.
Australia's exports to China last calendar year reached 148,000t, but since then have come under intense competitive pressure from cheaply-priced beef from Brazil, which gained access to China in August last year.
Future competition from the US is likely to be at the quality end of the market, rather than for cheaper commodity-style manufacturing beef, analysts are suggesting this morning.
"First steps"
Philip Seng, president and chief executive officer of the US Meat Export Federation issued a statement overnight saying that China still had to negotiate with the US Department of Agriculture about conditions that will apply to US beef exports entering the market.
"It's an important first step in the process of resuming beef exports to China," he said.
"USMEF is waiting for details about the remaining steps necessary for the market to officially open and for US suppliers to begin shipping product."
US Department of Agriculture secretary Tom Vilsack issued a statement saying USDA welcomed the announcement, following a recently-concluded review of the US supply system.
"This is a critical first step to restore market access for US beef. We look forward to prompt engagement by the relevant authorities for further technical discussions on the specific conditions that will allow trade to resume," he said.
"This is great news for U.S. beef producers," US National Cattlemen's Beef Association director of international trade Kent Bacus said.
"While these initial reports are positive, we must continue technical negotiations and undergo the process of formally approving export certificates."