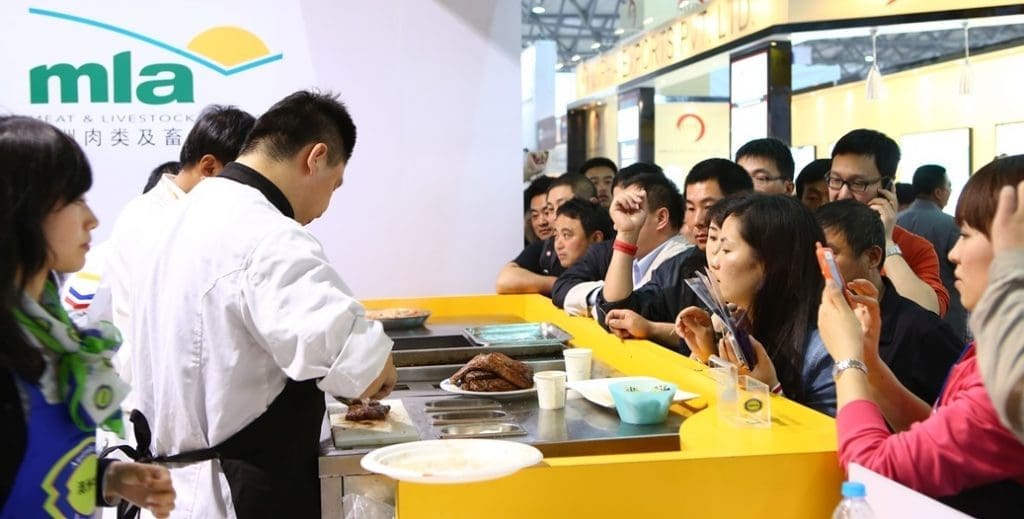 AUSTRALIA and China have confirmed a joint commitment to food safety as part of a high-level dialogue meeting held in Sydney today, which included discussions on exports of Australian meat products and infant formula.
Assistant minister for agriculture, Luke Hartsuyker, said the outcomes of the meeting reflected the trust and collaborative relationship between Australia and China.
"Australia is a supplier of safe and high-quality meat and food products to China and ensuring the quality and safety of these products is in both countries' interest," the minister said.
The recent positive outcome around the lifting of compliance-based suspensions on Australian meat establishments reflected the high level of cooperation between the two countries to work through issues in a constructive and collaborative manner.
"Australia is committed to being a reliable supplier of wholesome and safe meat to China and we have reconfirmed this commitment through the recent implementation of enhanced verification and audit procedures, which were developed in consultation with industry," Mr Hartsuyker said.
"These enhanced procedures will support improved food safety for Australian meat exports, to ensure Chinese consumers can continue to have access to the safe, high-quality produce that Australia is known for."
Both countries also agreed in today's meetings to work closely to ensure the implementation of the joint statement signed earlier in the year, which includes expanded chilled meat access to China.
Australian processors earlier expressed concern that no implementation timeframe was attached to the original announcement.
"This is welcome news for our meat industries, which provide significant benefits and support for our economy and communities across the nation, Mr Hartsuyker said.
"China is one of our most important agricultural trading partners and we highly value the trade relationship between our countries. We are committed to working with China to continue supporting their domestic food safety."
The high-level dialogue saw a re-commitment to food safety discussions and cooperation through the re-signing of a food safety working group Memorandum of Understanding between agencies.
Fast facts:
China's demand for high-quality beef is growing rapidly, driven by a growing middle class.
In 2016, Australian beef exports to China totalled 98,440t, worth $670 million.
Australia is already one of China's major beef suppliers, with 22pc of the import market and with an outstanding reputation for quality.
Australia will be ideally placed to capitalise on this growing demand, with the China-Australia Free Trade Agreement delivering a real competitive advantage over almost all other large beef exporters.
Under the ChAFTA, tariffs of up to 25 per cent on beef will be eliminated by 1 January 2024 and tariffs of up to 23 per cent on sheep meat will be eliminated by 1 January 2023.
Source: Dept of Agriculture and Water Resources