Australia's Minister for Agriculture Bridget McKenzie has welcomed the finalisation of a new memorandum of understanding between the Australian and Chinese meat industries.
"This MoU is a demonstration of the depth of relationship between our meat industry and the Chinese industry and the mutually beneficial outcomes that can be achieved by working together," Minister Mckenzie said.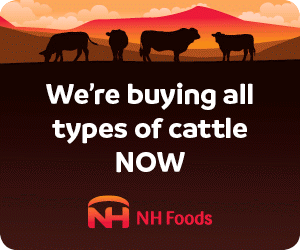 "The Australian Meat Industry Council has signed the China Australia Red Meat Agreement (CARMA) with the China Meat Association today.
"It's formalising a partnership that has been years in the making and will mature even further through this approach.
"The MoU sets out a way for our respective industries to work cooperatively to strengthen food safety processes. It also enables bilateral exchanges to improve our joint technical knowledge, marketing and research and development outcomes.
"Ultimately it's about securing outcomes that are beneficial to all parties.
"Chinese consumers enjoy Australia's safe, high quality, sustainable food and fibre and red meat is a critically important part of that.
"I commend the Chinese meat industry and the Australian meat industry for their foresight and cooperation in formalising this agreement that's joint work program will focus on delivering mutual benefit."
MOU reconfirms strong Australia-China trading relationship
The new memorandum of understanding between the Australian and Chinese meat sectors highlights the importance of China to Australian industry and underlines a commitment to collaboration on both sides, according to Australian Meat Industry Council CEO Patrick Hutchinson.
The MOU is the result of 18 months of preparations and discussions which kicked off at the China International Meat Industry Week in 2018.
AMIC CEO Mr Hutchinson signed The China Australia Red Meat Agreement (CARMA) MOU with the China Meat Association in Chengdu, China today on behalf of the Australian Meat Industry Council, Meat & Livestock Australia and the Australian Meat Processor Corporation.
"China is the biggest export market for Australian meat, and maintaining and enhancing our relationship with this critical partner is essential for the future of our industry. This MOU serves to reinforce the strong value our sector places on the relationship and our great respect for China as a very important trading partner," he says.
In the year to August, Australia has sent more than 172,000 tonnes of beef, 45,000 tonnes of lamb and 39,000 tonnes of mutton to China, with a total market value of close to $2 billion.
"The aim of this MOU is to establish long-term and formal cooperative relations, strengthen effective and practical food safety processes and enable bilateral exchanges around technical know-how, marketing, and research and development investment. Ultimately, the MOU will help secure   trade outcomes that are beneficial to all parties."
The longer-term aims of the CARMA include development of both sides' red meat industries, an enhanced supply chain for Australian meat into China, and working to streamline product specifications and labelling requirements.
"Demand for Australian meat products continues to grow in China and this MOU is another step towards securing and growing this important relationship. I extend my gratitude to the China Meat Association, Meat & Livestock Australia, the Australian Meat Processing Corporation and my own team at AMIC for all their hard work in creating this agreement, and I look forward to continuing to work towards the best outcomes for our industry."
Under the terms of the MOU, a working group to help implement the goals of the CARMA will be formed to initiate the cooperative program.
The Australian Meat Industry Council (AMIC) is the only industry association for Australia's post-farm-gate meat sector. The sector adds more than $21 billion in value to the Australian economy.
Sources: Minister for Agriculture, AMIC