THE traditional 'two horse race' in the Australian supermarket retail sector continues to unravel, as emerging competitor Aldi maintains growth in store numbers and market share, and new players emerge.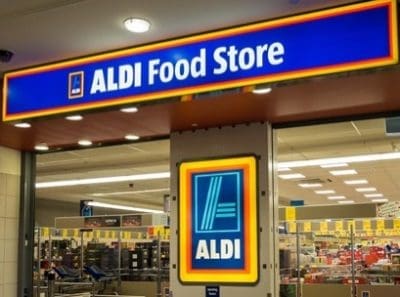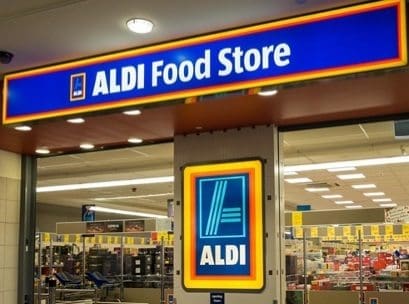 In its latest Checkout Update, business analyst IBISWorld looks at how the $102 billion food and grocery retail industry is performing.
The industry is expected to grow by 2.2pc in 2017-18, largely due to rising demand for premium food products, such as organic fruit and vegetables. This follows an 0.6pc decline in real terms in 2016-17, after a period of heavy discounting by the major supermarket chains.
However, intense price competition continues to define the industry.
Changing supermarket fortunes
Since the sale and closure of its underperforming Masters hardware businesses in 2016, Woolworths has refocused on its Australian Food division. The company has cut prices to better compete with Coles and Aldi, with Woolworths' average prices declining by 2.1pc in 2016-17. This trend has carried on at the start of 2017-18, with average prices declining by 2.4pc in the first quarter.
Woolworths is also investing heavily in its customer service and upgrading and refurbishing old stores to further boost demand.
As a result of the resurgence of Woolworths' supermarket business, the company gained market share for the first time in several years in 2016-17. This trend is expected to continue in 2017-18, with the company projected to account for 37.2pc of the food and grocery industry by the end of 2017-18, IBISWorld analyst Nathan Cloutman said.
Coles' performance in 2016-17 was one of its weakest in several years, with the company facing pressure from a buoyant Woolworths and an expanding Aldi. These pressures have continued into 2017-18, with Coles recording sales growth of only 0.3pc for the first quarter.
IBISWorld anticipates Coles' market share to reach 30.3pc at the end of 2017-18.
Aldi now 500 stores-plus
Discount grocer Aldi is continuing to expand its store network since entering the Australian market in 2001, and has signalled its intention to open and renovate more supermarket stores throughout the country in 2018.
The company now has more than 500 stores across Australia, and its ongoing expansion is expected to earn the company 9.2pc of the supermarkets and grocery stores industry by the end of 2017-18. That's up from 8.6pc the previous year.
Aldi will open 32 stores in Australia this year in NSW, Queensland, Victoria, Western Australia and South Australia, and plans to refresh 40 more with its new store format, increasing its focus on fresh produce, healthy foods, organics and meat.
An Aldi spokesman said that to meet the evolving tastes and preferences the company needed to continue to expand its range of fresh produce and categories particularly meat, not previously a main focus of the German retailer.
The expansion is seen to put further pressure on the established big two (Coles and Woolworths) along with other local retailers.
Aldi's growth comes as Australia's grocery sector competition heats up amid the entry of another international competitor, Schwartz Group, to the Australian retail market.
The Schwartz Group owned hypermarket chain Kaufland is positioning to enter the Australian market, buying its first two sites in Adelaide and Melbourne in November. Kaufland hypermarket stores are generally four to five times bigger than a Coles or Woolworths.
Schwartz is considered to be one of Aldi's toughest competitors globally, particularly through its other grocery brand Lidl, which is also believed to be considering a move into Australia.
A privately-operated German company, Schwarz Group describes itself as the world's fourth largest retailer and currently has 1230 stores across Germany, the Czech Republic, Poland, Bulgaria, Croatia, Romania and Slovakia.
Individual operators suffer
IBISWorld's report said individual operators that sit under the Metcash network of stores, such as IGA, are continuing to suffer as Woolworths, Coles and Aldi compete strongly on price.
"The price war between Woolworths and Coles, and the expansion of Aldi are putting pressure on smaller retailers," Mr Cloutman said.
Metcash's half year result for 2017-18 has already seen IGA supermarket sales fall by 0.8pc, and Metcash's struggles are expected to continue over the financial year. Metcash's market share is expected to total 7.4pc by the end of 2017-18.
New challenges
Although Amazon entered the Australian market in December 2017, the US ecommerce giant is yet to launch its AmazonFresh brand in Australia.
However the threat of AmazonFresh is making online sales increasingly important in the supermarkets and grocery stores industry, IBISWorld said.
Revenue in the online grocery sales industry is forecast to grow at an annualised 12.4pc over the next five years. However, the forecaster found that despite growing strongly, online grocery sales are only expected to represent a small share of total grocery sales, at 3pc in 2017-18.
Woolworths and Coles are constantly improving their online sales channels by expanding their click-and-collect options and investing in consumer data analytics. In addition, Coles has recently launched a 12-month trial with Airtasker in Sydney, which allows consumers to get their groceries delivered through the Airtasker app.
Another threat for the major players is David Jones' announcement that it will launch a standalone food store in South Yarra, Melbourne, in 2019. The company plans to invest at least $100 million over the next five years to help build a retail food business. The food stores are expected to be stocked with private-label products and offer gourmet groceries, liquor and premium convenience foods.