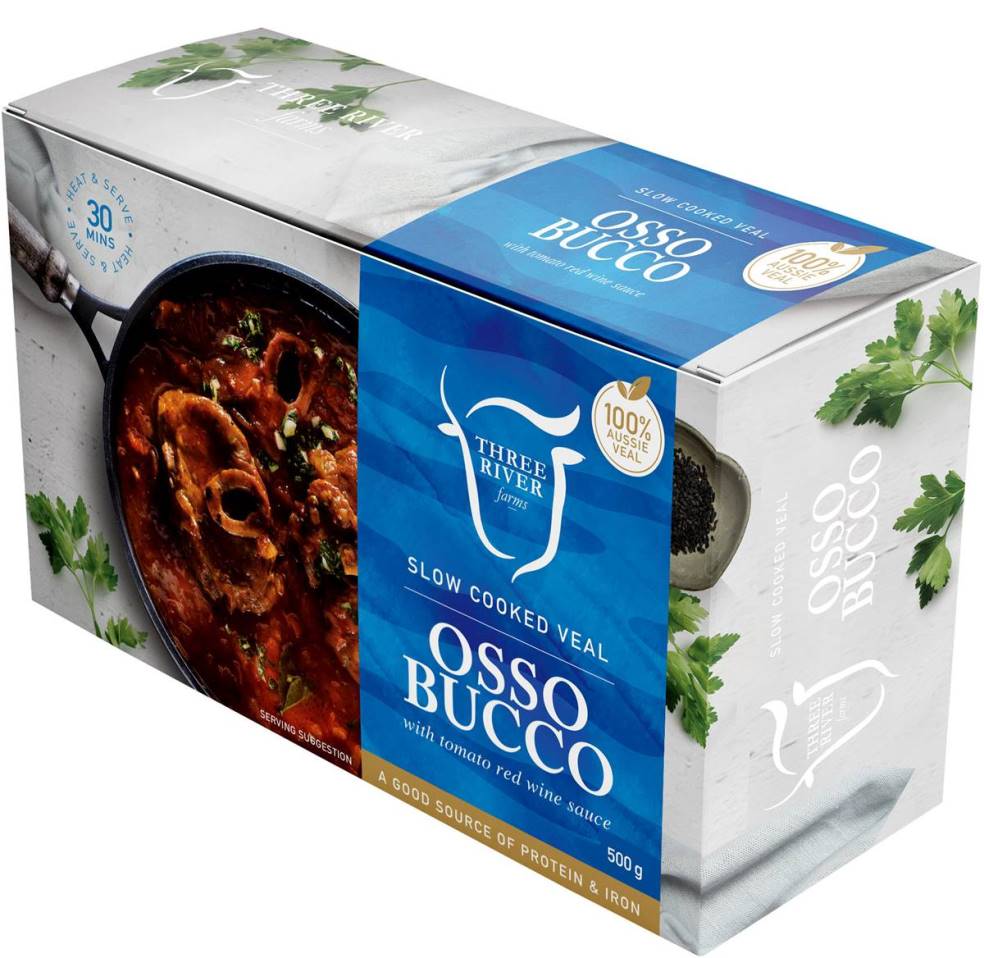 ONE of Australia's most successful and enduring veal supply chains has won a major national food industry award.
Northern Cooperative Meat Co's Three River Farms veal brand won a major accolade in the annual Food and Beverage Industry awards held at Darling Harbour in Sydney last month.
The awards' Meat, Poultry and Smallgoods category was focussed on recognising outstanding meat products, with an emphasis on unique processing and value-adding techniques, innovation in packaging and why the product was introduced to the market.
The Three Rivers Farms brand, produced through the Casino cooperative's subsidiary, NCMC Foods, is produced exclusively for sale through Woolworths retail outlets across Queensland and NSW.
NCMC Foods general manager Mark Manning said it was the company's first attempt at such awards, and to his memory was the first time a veal product had won any branded product award of significance in Australia.
"It was an outstanding result, given we were competing against beef of all types, including Wagyu, pork, chicken and smallgoods," he said.
The Three Rivers brand was launched by NCMC Foods about three years ago.
Its entry in the 2019 Food and Beverage Industry awards was its Slow-cooked veal osso bucco in red wine sauce product, pictured here.
"Three Rivers Farms' Slow Cooked Veal Osso Bucco is a new-to-market innovation made with premium Australian veal shanks, portion-cut and slow cooked in a rich red wine sauce. This is vacuum sealed and packaged in a gloss cardboard retail box, ideal for shelf-life preservation," the awards commendation said. "They are a convenient meal, and perfect for two."
Dedicated veal chain
NCMC at Casino is one of only a few processing plants in Australia running a dedicated veal processing chain.
Slaughter vealer stock are sourced from across the north coast and northern rivers region – famous as a centre for vealer and weaner production in Australia – extending into Queensland and wide areas across NSW and Victoria. Typical liveweight is around 220kg, producing 110-120kg carcase weights at six months of age, off their mothers.
AusMeat's standard definition of veal is carcase weights under 150kg, zero teeth and light meat colour.
The company typically processes 1500 to 2000 veal carcases each week through the Casino plant, producing fresh and value-added veal products for a range of export and domestic markets.
NCMC Foods exports veal under a suite of brands into various markets in the Middle East, North and south Asia and North America.
Mr Manning said NCMC, together with other Australian veal producers, were working with MSA in the development of an MSA pathway for veal, taking into account that milk-fed veal has limited fat cover, when compared with adult cattle, meaning some criteria adjustments would be necessary to accommodate lean veal.
After a lengthy period when AusMeat meat colours did not extend low enough to take typical veal 'salmon/pink' meat colours into account, the AusMeat grading colour chips were extended to accommodate veal grading.
Beef Central will examine the export and domestic veal market in Australia – a sector which tends to attract little attention – in an upcoming article.