The domestic wholesale beef market is experiencing some heavy going at present, and stakeholders believe that is unlikely to change before weather conditions start to warm up and barbecues are again wheeled out of the garden shed.
Fingers are also being pointed at the July 1 implementation of the Federal Government's controversial carbon tax as another contributing factor, further eroding already fragile consumer confidence.
"While nobody has received their July or quarterly power bill yet, people know it's coming," one leading multi-state red meat wholesaler said yesterday.
The domestic market, particularly on grassfed loin cuts, is considerably weaker than it was a month ago and forward sales being made by wholesalers out into late July and beyond indicate a 'pretty dire' picture, one of Beef Central's wholesaler contacts said.
While domestic loin cut values often fall in a hole during the colder months, the situation is seen as particularly bad this year.
That's only being enhanced by the cautious mood among consumers as the global financial issues rumble on, reflected in lower retail expenditure, and the subdued demand for beef out of key export markets like Japan and Korea, which is diverting more product back onto the domestic trade.
Overall exports during June decreased five percent year-on-year, to 81,586 tonnes, with a fall in shipments to Australia's largest export market, Japan (down 7pc for the calendar year to date) and third largest, Korea (down 12pc for YTD 2012) underpinning the overall decline. Market access issues to the US surrounding elevated E.coli testing requirements is also contributing to the trend.
All that puts pressure on the domestic trade, with more boxed beef being diverted into the local market. One prominent trader said export/domestic supply balance only had to be upset by a 'couple of percent' to have a significant impact on domestic wholesale pricing.
"It's just a real hard battle at the moment," one of the nation's largest wholesalers said yesterday.
"The market at present is right off the pace, and is still trying to find a level," he said.
There's been a softening of $2-$3/kg on some cuts since mid-June, with loin cuts like strips, cubes and tenderloins the worst affected. Rumps are holding their own a little better, particularly lighter descriptions, quotes supplied yesterday suggest.
Current Sydney/Brisbane/Melbourne wholesale prices for YG grassfed cube-rolls are around $14/kg, down from $16 a month ago. YG grassfed strips are a dollar cheaper at $9.50, while heavier rumps have dropped 80c/kg to $7.
The wholesaler suggested that smaller kills, reducing the backlog of beef in the pipeline, would help the current supply/demand situation, but he felt that the current rain influence moving across the eastern states might not be substantial enough to 'really change' the production flows in coming weeks.
"At this stage it looks more like being nuisance rain, rather than kill disruption or flood rain," he said.
Most wholesalers were currently sitting on high stock levels, with 'pretty ordinary' trade over the preceding two weeks, he suggested.
That was only exacerbated by the traditional end of financial year run-down in stock levels by retailers in late June, because nobody wanted to sit on a big inventory during stocktake.
Warmer weather was probably a factor that would stimulate some strengthening in demand for barbecue cuts, Beef Central's trade contacts said yesterday.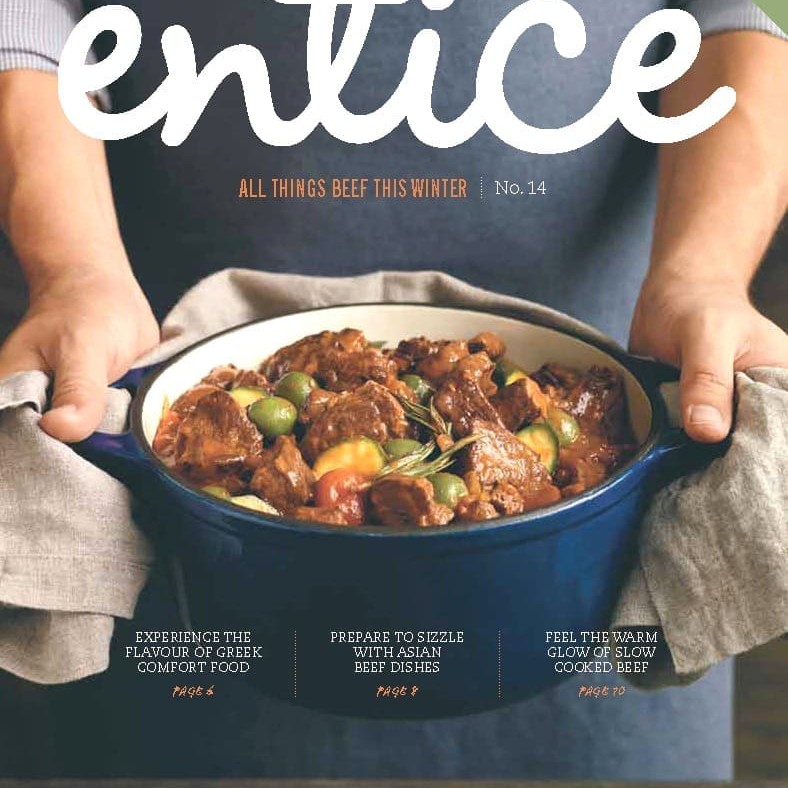 "The continual recent drizzle and gloomy outlook in the bigger east coast population centres does not help the prospects for barbecue cuts," one stakeholder said. "That would suggest a change in the weather – perhaps post-August, before we see any real change in buying patterns, so it could still be a hard slog for wholesalers for the next two months," he said.
One of the only true bright spots at present is the strength in slow-cook cuts, items like chuck and brisket, and the butt cuts like insides, outsides and knuckles. These are experiencing strong seasonal demand, and holding their ground price-wise, against the broader trend.
MLA's recent TV advertising and highly successful Entice in-store magazine marketing campaign is obviously contributing to that.
According to MLA's butcher survey for the month of June carried out by Millward Brown, beef casserole items, beef mince, lamb forequarter and chicken breast were identified as the best-selling cuts for the month, with cold weather, product quality and the (relatively higher) price of beef the main selling features.
Of the 162 survey respondents in June, chicken remained the best performing meat at butcher shops across Australia, with 'very good' to 'excellent' sales reported by 43pc of respondents. In comparison, 36pc of respondents reported 'very good' to 'excellent' sales for beef.