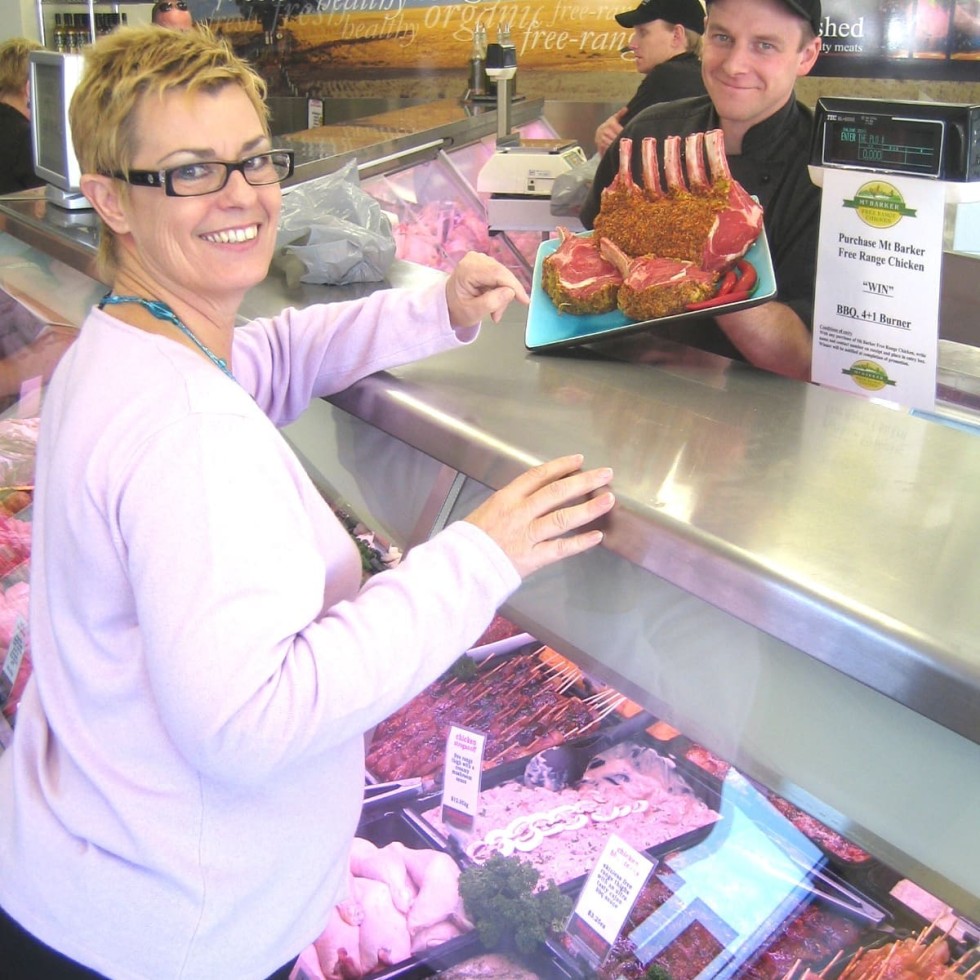 Independent retail butchers have clawed back some of the ground lost to major supermarkets Woolworths and Coles this year in the latest monthly retail beef market share survey conducted for the industry by Nielsen Homescan.*
For the rolling quarter ended November 2, butchers held a 22.1 percent share of national retail beef sales, up 0.4pc on the previous survey.
It was the best results for butchers since July, but contrasts strongly with a 24.4pc share held this time last year, after which the two majors both started to make progress at the expense of other beef retailers, driven by discounting.
Both Coles and Woolworths lost a little share in the latest survey.
Woolworths logged a share figure of 32.4pc for the rolling quarter to early November, 0.1 pc below where it sat the previous month, but still 1.1pc better than where it was a year ago.
Similarly Coles share drifted from 24.5pc a month earlier to 24.2pc this time, losing 0.3pc of the market to other competitors.
It was Coles' worst result since January, and continues a mild decline in the company's beef share that started back in September.
While butchers have been the big winners in absorbing some of the declines sustained by the 'big two,' some other minor retailers have also made ground.
The independently-owned IGA group has been the strongest performer among smaller supermarkets, finishing the latest survey at 10.3pc (up 0.1pc from the previous month), a record high for the chain, and continuing a solid improvement over the past 12 months from 9.2pc share back in January.
Another smaller retailer, Aldi, slipped a little from 7.1pc share to 6.9pc in the latest monthly Nielsen survey, while the 'other supermarkets' rise a little to 4.1pc.
It should be noted that the Nielsen assessment is based on rolling quarterly figures, not single monthly registrations, because they are regarded by analysts as being a more accurate reflection of longer-term trends.
IGA campaign strong performer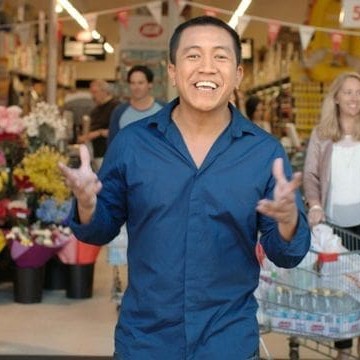 In percentage improvement terms, IGA is easily the best performer in the domestic retail beef space over the past year, backed by a comprehensive and cleverly positioned "That's the way I like it," campaign featuring comedian, Anh Do.
The ads highlight the ability of each IGA store to tailor items to suit each local community's tastes and requirements – a function that bigger corporate chains often struggle with.
The launch of the campaign almost exactly overlays the start of IGA's beef retail share growth curve this year, picking up 1.1pc of all beef sales against competitors since.
"We're continuing to invest in the future of our brand. We have identified our strengths and real points of difference and we're taking them to market in a fresh, fun, totally unpredictable way," said IGA's Silvestro Morabito during the campaign launch.
"This new campaign breaks the typical 'supermarket advertising' mould and takes the challenge right up to our competitors."
IGA's general manager, marketing Michele Teague, said the campaign was further proof of just how committed her company was to moving its brand forward. "It highlights our real differences, builds on our momentum and brings all of our strengths together in one comprehensive and cohesive campaign."
The campaign features a music track by Australian Aria Winner, Ben Lee, using the lyrics "And that's the way I like it" which reflects IGA's positioning of 'How the locals like it'.
"Beef cheeks" is just one of the many examples of specific items proclaimed by 'locals' as being available in the IGA advertisements.
Click here to view IGA's "That's the Way I like it," campaign launched in April.
While as independently-owned businesses, some IGA's are supplied direct by processors/wholesalers, the majority of outlets uses the Metcash marketing and distribution network, which draws its beef supply from a range of large processors in NSW, Victoria and Queensland.
Overall fresh meat sales down
For the rolling quarter ended November 2, the overall retail fresh meat category (beef, chicken, lamb, pork, seafood) recorded a decline in value of 0.5pc compared to the same period last year. That was driven by a decrease in price (-5.6pc), which was slightly larger than the increase in volume (+5.4pc).
Beef's value share has decreased by 1.43pc over the most recent quarter compared to the same period a year ago. The value share of lamb has also dropped over the most recent rolling quarter (-0.1pc), while chicken (+0.46pc) and pork (+0.49pc) have experienced growth in their value share over the latest quarter compared to last year.
Almost all meat proteins experienced price drops during the latest rolling quarter. Beef (-95c/kg) and lamb (-51c/kg) prices decreased the most, compared with last year.
The decline in beef price is undoubtedly linked to the huge rise in kills seen in 2013, due to widespread drought, which is pressuring supply-side factors. Intensively-raised chicken and pork are much less exposed to drought, provided feedstuffs are not affected.
It's important to note, however, that the prices reported by Nielsen are measured as the average $/kg value of the items in the surveyed consumer shopping baskets. It does not attempt to represent the overall average value of beef and other proteins being sold in the retail marketplace.
Under these terms, beef recorded an average price of $9.51/kg for the November rolling quarter; chicken $8.01/kg; lamb $11.15c/kg; and pork $10.48/kg.
Retail fresh meat category share
In other information of value in the latest Nielsen survey, beef easily retained the highest meat protein category value share, responsible for 36.7pc of all meat protein sales, the same as the previous month, and slightly better than 12 months ago.
Chicken filled second place on 26.8pc, down 0.4pc from a month earlier, but up 1pc from this time last year; lamb was third with 13.8pc; and pork fourth with 10.5pc.
* What is Nielsen Homescan?
A consumer panel of 10,000 households
Demographically and geographically representative of all Australian households
Electronically record their household purchases of all grocery foods (fresh and packaged)
How are panel participants recruited?
Households are recruited on-line via a random sampling method
The Homescan panel is stratified by life stage, region and household size
Households are screened to assess suitability and to ensure they do not work in marketing, market research or FMCG.