IN this podcast published on the Burgernomics platform, economist and host Ross McDowell is joined by RaboBank's Angus Gidley-Baird. The pair seek to demystify the discrepancy between falling farmgate beef prices and the relatively untouched retail prices.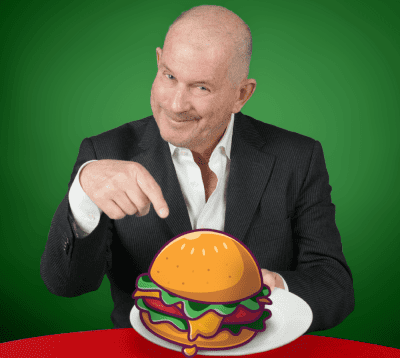 They explore the question: Who's making the margin? which is clearly annoying some beef producers at present.
Ross's weekly podcast called "Burgernomics" aims to de-mystify issues surrounding economics. To avoid any confusion caused by its name, the Burgernomics podcast platform is not specifically focussed on the red meat industry.
Here's Ross's explanation about the name:
"The podcast is called Burgernomics because irrespective of the topic – electric vehicles, housing, interest rates – the experts I interview (including the RBA) at the end of the podcast take the Burgernomics Test: they have to apply our podcast conversation to the effects on a hamburger.
This ensures listeners with zero economic knowledge can relate to the 'knock on effects' to an everyday item…the hamburger."