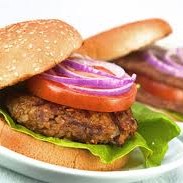 Global quick-service hamburger chain Burger King has established a new joint venture in China which aims to develop more than 1000 new outlets over the next five to seven years.
The joint venture is in agreement with members of the Kurdoglu family, a long-time Burger King franchisee which controls the business in Turkey and nearby eastern Europe, and Cartesian Capital group.
The agreement is the largest multi-unit development agreement in Burger King history and will make the Kurdoglu family the system's largest global franchisee. Burger King Worldwide Holdings Inc recently returned to the New York Stock Exchange less than two years after it was taken private in a US$3.26 billion sale to Brazilian investment fund 3G Capital Management LLC.
Burger King recently lost its rank as the world's second-largest US hamburger chain to Wendy's.
The company, which was founded in 1954, has more than 12,500 locations around the world in 82 countries and has focussed on expansion in fast-growing regions like Brazil, Russia and China.
Excluding Australia's two dominant supermarket retail companies, Burger King is often regarded as Australia's single largest customer for beef.