FIRST shipments of Brazilian beef have started to arrive in the United States, following recent trade breakthroughs between the two countries, reports overnight suggest.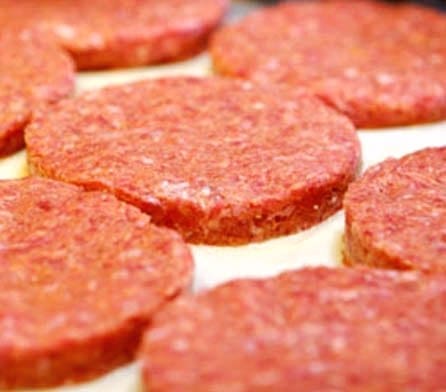 Brazilian re-entry into the US market after a decades-long absence due to FMD concerns has commenced with a shipment of chilled forequarter manufacturing meat from Brazilian processor Marfrig arriving yesterday.
Other Brazilian processors including JBS expect to have their first shipments arriving in US ports later this week.
Marfrig's international connections through the company's investment in US burger pattie manufacturing giant, Keystone Foods, have reportedly assisted in its early shipments.
Brazil's second largest beef processor, Marfrig ten days ago received authorisation to start exporting to the US, confirming soon after that it had shipped its first container. The beef came from its Bataguassu plant in Mato Grosso do Sul.
Marfrig says it now has another five Brazilian plants authorised to sell fresh beef to the US. Five JBS beef plants also received authorisation to export to the US, and JBS was expected to ship beef last weekend.
The authorisation mean Brazil's three largest beef companies – JBS, Marfrig and Minerva – can now ship fresh beef to the US.
The trade access agreement now being rolled-out between Brazil and the US took years to negotiate, but Brazil's exports to the US are expected to be somewhat limited.
The US import system is based on specific quotas depending on the country or group of countries, and Brazil has not yet been assigned a quota. Therefore it will initially be included under the "Other Country" quota, totalling just 64,800t/year, where countries including Chile, Costa Rica, El Salvador, Honduras, Nicaragua and the Dominican Republic.
Australia's country-specific quota is about 418,000t.
However speculation continues to suggest that Brazil may in fact be prepared to pay the full duty, in order to sell larger quantities of out-of-quota beef to the US.
Trade sources said it would appear too early to know the volumes that Brazil may eventually sell into the US market, but suggested that those Brazilian processing plants that do not currently have access to the Chinese market might well put a focus on the US.
Meanwhile JBS has reaffirmed its plans to move its corporate headquarter from Sao Paulo, Brazil, to Dublin, Ireland, but the company will be resident of the United Kingdom, for tax purposes.
That's because Brazil's federal tax authority placed Ireland on Brazil's list of 'tax havens'. As a result, companies will now be subject to a 25pc Brazilian tax instead of the normal rate of 15pc. Brazil reportedly defines tax havens as countries that are tax-free, have income taxes of less than 20pc and involve companies that don't make their banking or trade information public.
JBS has previously said it is restructuring to attract more international investors and to protect itself against the fluctuating Brazilian currency.