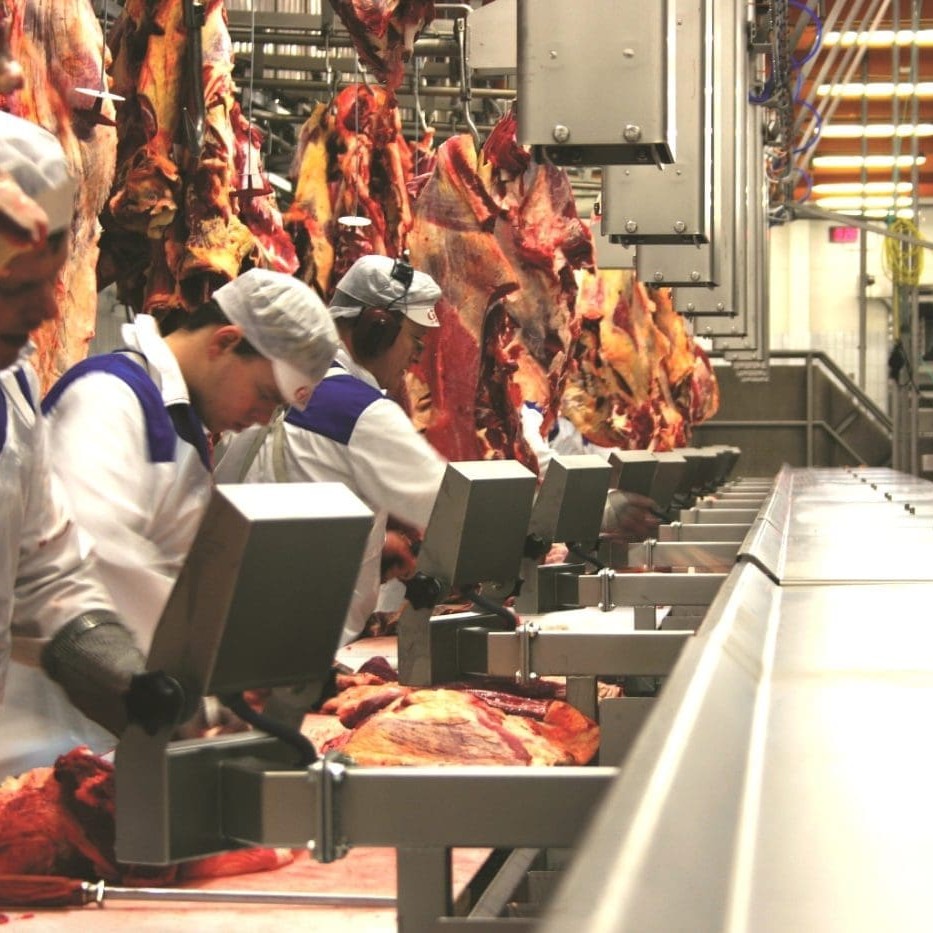 Brazil has threatened to take action through the World Trade Organisation unless countries that have imposed bans on Brazilian beef in the wake of BSE fears reverse their decisions by March.
Eight countries have now implemented total or partial bans on Brazilian beef over BSE since early December, after Brazil and the World Organisation for Animal Health (OIE) reported details of an 'atypical' case of BSE found in a 13-year-old cow from the state of Parana in 2010.
The Brazilian government and beef industry officials have reacted to the export market closures by launching a diplomatic offensive. Government personnel have visited 20 key beef export markets manned with information on the case, and federal officials on December 19 addressed 25 diplomats in Geneva about the BSE case and Brazil's sanitary standards for livestock care.
Brazilian authorities continue to stress that atypical BSE cases can occur spontaneously in older cattle and the 13-year-old animal in the Brazilian case never developed full-blown BSE, instead testing positive for a protein that is the causal agent of the disease. The Brazilian cow in question never entered the food chain.
Brazil said 'logistical problems' at a laboratory had delayed the analysis of the animal's tissue since its death in 2010.
Both Government officials and those from Brazil's beef trade association, Abiec, have reiterated during the process that restrictions against Brazilian beef are without merit, and that the OIE has maintained Brazil's 'negligible risk' BSE status since the December 7 disease confirmation.
If beef export restrictions are not resolved by March, Brazil will file complaints against those countries continuing to maintain their ban with the WTO, secretary for animal and plant health in Brazil's Ministry of Agriculture, Enio Pereira said, following a meeting at the OIE headquarters in Paris last week.
Countries that suspended Brazilian beef imports include Egypt and Saudi Arabia, which rank among Brazil's top ten beef customers, but the economic impact so far had been low, authorities said, noting that Egypt had only banned beef from the Parana region where the BSE case occurred. Saudi Arabia has suspended all Brazilian beef.
Other countries which have imposed temporary or partial bans are South Africa, Japan, South Korea, Taiwan, China, Peru and most recently, Lebanon and Jordan – all minor trade partners.
Egypt has been Brazil's second largest market for fresh beef throughout 2012, with exports increasing 44pc year-on-year, to 122,700t. Saudi Arabia has been another growing market, with export up 26pc in 2012 when compared year-on-year, to 32,000t. This places Saudi Arabia in the ten largest export markets for Brazilian beef, with the nationwide ban likely to curtail Brazilian growth into the market. Although volumes are comparatively smaller, exports from Brazil to China increased five-fold from January to November 2012, to 14,300t.
By comparison, Australian beef exports to Egypt and Saudi Arabia totalled 2700t and 5000t respectively throughout 2012.
Other South American countries like Uruguay and Argentina have recognised opportunities to export to Saudi Arabia, in the absence of Brazil, pending resolution over complications related to Halal religious slaughter certifications.
Another larger Brazilian meat importer, Russia, is yet to confirm its position on future trade. The head of Russian veterinary services, told Reuters last week that the regulator was "still studying the data, but at this point had not found major reasons to impose country-wide restrictions."
Russia has not imported Brazilian beef from Parana, Rio Grande do Sul or Mato Grosso states for about a year, after it closed imports from those states over unrelated sanitary concerns. Russia still imported more than 212,000t of beef over the first nine months of 2012 from other states in Brazil.
Despite the relatively mild response from Brazil's export customer countries, an impact was seen on finished cattle prices in Brazil during the second half of December, especially in the states surrounding Sao Paulo. The average steer price at the main exporting states plummeted US8c/kg in a week to US$2.92/kg. A 0.6pc decline in the value of the Brazilian Real, and weak overall beef demand, especially for bone-in cuts, had also contributed, market commentators said.
Among Brazil's other South American trade partners, the Chilean Federation of Beef Producers (Federcarne) will ask its national Ministry of Agriculture to suspend all Brazilian meat imports, the organisation said in a press release.
"Brazil took two years to report the case to the international community," the president of Chile's Federcarne, Christian Arntz, said. "This reveals the lack of transparency among the Brazilian animal health agencies."
The Chilean Ministry of Agriculture has to this point only suspended meat and bone meal from Brazil, an action that Mr Arntz considered "insufficient."
Between January and August 2012, Chile imported Brazilian meat products worth US$506 million, a 7.2pc increase over the same period of 2011.
Paraguay says it will increase its border controls to prevent cattle imports from Brazil, according to Hudo Idoyaga, head of the National Paraguayan Service of Animal Quality and Health (SENACSA).
"We will be prohibiting cattle imports until we get more information from the MERCOSUL Permanent Veterinary Committee," he said.
The OIE Scientific Committee will again examine Brazil's BSE risk status in February 2013. A review of the country's BSE negligible risk status could not be ruled-out, according to the International Meat Importers Association of the UK. Such a recommendation would be considered at the OIE Annual Meeting in May, 2013.
If this were to happen, it would not be expected to lead to an EU ban on Brazilian beef, but could result in reverting to the position prior to August 2012 when certain SRM restrictions were applied.
Director general of the OIE, Bernard Vallat, said after last week's meetings that the OIE was 'rather reassured' by the fact that Brazil reported the case. He stressed that an end to the use of cattle feed containing ruminant animal material had succeeded in nearly eradicating BSE worldwide, after tens of thousands of cases in the 1980s and 90s, mostly in Britain.
In a prescient move, Australia banned the use of ruminant protein in feeds in 1996, and banned the importation of meat and bone meal in 1966, long before BSE was discovered.