Two of Australia's largest and most significant players in the Certified Organic beef segment have joined forces, creating a new company which potentially offers synergies for both.
While not technically described as a merger, the union of Sanger subsidiary, The Organic Meat Company, and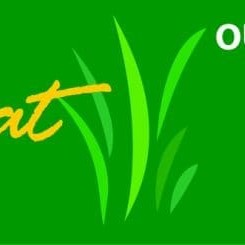 Cleavers The Organic Meat Co under a new company structure will create easily the largest Organic beef stakeholder in Australia.
The new business entity will be known as Arcadian Organic and Natural Meat Company. The word Arcadian comes from ancient Greek mythology, and refers to 'a vision of pastoralism and harmony with nature.'
The existing TOMC and Cleaver's brand identities will continue unchanged under the new venture, starting business on July 1. TOMC's Alister Ferguson and Cleaver's Ken Taylor will serve as joint chief executives, operating out of Sanger Australia's headquarters in York St, Sydney.
The announcement is the second important one in a week involving Sanger, following June 7's disclosure that it will merge with another prominent non-packer exporter, IBBCo (See last week's story "Major exporters announce merger".)
In combination the new Arcadian Organic business will be responsible for throughput of about 400-450 Certified Organic cattle and 1500-2000 lambs each week. Beef is processed through the Stanbroke plant at Grantham in southern Queensland, and Bindaree in northern NSW, with lamb passing through the Junee and Goulburn plants in NSW.
Through its supply chain, TOMC has been the principal supplier of beef to Cleaver's for a considerable period, and the relationship between the companies has become closer over time, leading to the latest development. Some of Cleaver's beef requirement has been sourced also via Nippon Meat Packers.
In lamb, Cleaver's tends to take the lighter end into domestic markets, and TOMC the heavier bodies, into export.
The significance of that is that it attempts to apply a premium across all grades and weights of Organic-certified stock, and a similar principle is being applied in cattle, with clearly-defined segments for everything from yearling to cull cow.
Cleaver's is the dominant market leader in the supply of organic beef and lamb into domestic retail supermarkets in Australia and is the largest processor of organic lamb in Australia, responsible for 80-90 percent of total national output.
The company's valued-added meat business specialises in supplying domestic supermarkets with a range of Certified Organic retail-ready packed products. Products appearing in Woolworths stores are packed under the Macro brand identity, and under Cleaver's in Coles stores across the three eastern states.
The company also supplies Franklins, IGA and other supermarkets with retail-ready, MAP, vacuum and skin-pack packaged fresh meat items and a range of value-added lines produced out of a site at Goulburn.
Cleaver's CEO Ken Taylor, who launched the business 21 years ago with partner, Nick Cleaver, as one of the early pioneers of the Organic meat segment in Australia, said the company had experienced significant growth in the Organic market through increased distribution of its products in supermarkets, as well as innovating with new Organic meat lines.
Mr Taylor today owns the Cleaver's business jointly with David Beak, of Beak and Johnston. Mr Beak is a recognised industry leader in product innovation and value-adding development. Cleaver's today produces a wide range of value-added items from meatballs, to sausages, burgers, corned beef and marinated ready-to-cook items.
The Organic Meat Company is a marketer of Certified Organic cattle and lambs and supplier of boxed Certified Organic beef and lamb to both domestic and international markets.
TOMC has built up strong alliances with producers and processors in the Organic segment, and is the largest processor of organic cattle in Australia, drawing Certified cattle out of a large footprint extending from central western Queensland into southern regions. TOMC has several large key customers both in Australia and overseas.
"Cleavers and TOMC have identified many synergies in forming a new company to create a single entity to source, market and distribute organic meat products," a joint statement issued yesterday said.
"The formation of the new company and combined resources is a natural fit and will be very complementary, enabling better carcase utilisation and product innovation, to better service our valued suppliers and customers with a greater range of Organic products," the statement said.
Over time, the Arcadian company name will be further developed as a brand in its own right, particularly for value-added products, and possibly beyond red meat into other Certified Organic food items.
Asked whether the inclusion of the words "and Natural" in the new company name represented an extension into market segments other than full Certified Organic, Mr Ferguson said was more a reflection that some customers were looking for a starting, or secondary range of 'Natural' product which would sit a little below Certified Organic.
"We already have a few Natural programs in place, and we embrace the concept to its fullest extent. The claims include no HGP, no antibiotics, never confined, free-range and 100pc grassfed. It's a pretty robust program, by any Natural standards, and is also supportive of those producers who are in transition into full Certified Organic production, but who have not got there yet. They can get caught in no-man's land for a period before full certification is applied."
"This program, somewhere between conventional and Organic, gives support to those producers coming through the system."
"Having said that, we are ultimately an Organic-driven business, that is our end goal," Mr Ferguson said.
"But with big export customers like Wholefoods in the US, Natural starts to find its own place, and Australia is well set-up to supply it."