THE signing overnight by 11 member countries of the Trans-Pacific Partnership agreement (coined TPP-11) in Chile has locked in a series of trade access benefits for Australian beef.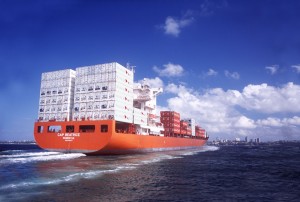 The TPP-11 trade alliance will give Australian agriculture improved access to markets with a combined GDP of $13.7 trillion.
Signatrees include Australia, Canada, Japan, Malaysia, Mexico, New Zealand, Peru, Singapore Brunei, Chile and Vietnam, creating a regional free trade area that links the Americas and Asia.
Last year Australia exported around $12 billion worth of agricultural goods to the TPP-11 countries.
The trade agreement was reached in principal back in January, but yesterday's signing has set the process in stone.
Agriculture minister David Littleproud said the trade deal would have an immediate benefit for exporters and create brand new opportunities into two new markets – Canada and Mexico.
"This is the world's largest ever regional trade agreement, creating huge opportunities for our beef, sheepmeat, wool, wine and horticulture producers in current and new markets," Minister Littleproud said.
Here's a quick snapshot of the benefits to beef trade:
TPP members account for about 52pc of Australia's beef, sheepmeat and offal trade and the existing import tariffs applicable to Australia's exports destined for TPP markets represent an annual tax on the supply chain of around $1 billion. The gradual removal of this cost burden will positively impact the profitability of Australian cattle and sheep producers, processors and exporters, red meat industry peak councils said.
The implementation of the TPP agreement will also help to ensure that the Australian red meat supply chain remains internationally competitive – with more seamless trade rules, reduced costs and less red tape making it easier for our sector to respond to the growing consumer demand across much of the Asia-Pacific region.
Under the TPP, the tariffs levied on Australian beef entering Japan will be further reduced from those negotiated under the Japan-Australia Economic Partnership Agreement. The tariff on both frozen and chilled beef will now fall to 9pc over 15 years – as opposed to the end point of 19.5pc for frozen beef and 23.5pc for chilled beef secured under the earlier JAEPA deal.
All member countries supplying beef to Japan will be similarly advantaged by these TPP tariff cuts, but Australia is further advanced than most others in the schedule of reductions. A global beef safeguard provision will apply to this trade.
In addition, processed red meat import tariffs applied by Japan, which currently range from 6-50pc, will be eliminated within 15 years; the majority of offal tariffs eliminated within 10-15 years; and the tariffs applied to live cattle imports will also be eliminated.
In Canada, the current 35,000 tonne beef quota (0pc in-quota tariff) will remain, however, the above quota tariff of 26.5pc will be phased out. Additionally, the 2.5pc tariff on Australian sheepmeat will be eliminated on activation of the agreement.
For Australia's trade to Mexico, the current 20-25pc beef tariff will be eliminated within 10 years, and goat meat tariffs will be eliminated within 8 years; the majority of offal tariffs will be eliminated; and the 10-15pc tariffs on live animals will also be eliminated.
In Peru, which represents a new market opportunity for Australian red meat, the 17pc beef tariff will be phased out and the 9pc sheepmeat and goat meat tariffs will be eliminated on EIF.
For remaining CPTPP members – Brunei, Chile, Malaysia, New Zealand, Singapore and Vietnam –existing bilateral and/or regional agreements have delivered, or are already delivering, market access improvements.
RMAC response:
The Red Meat Advisory Council issued a statement saying the agreement signing today had been welcomed by the Australian red meat industry, which look forward to realising significant market access gains once the TPP-11 enters into force.
RMAC chair Don Mackay said the signing was is a significant milestone for the Australian red meat industry, and entry into force would see enhanced market access gains in key red meat markets such as Japan, Mexico and Canada, and offer new export opportunities across the Asia-Pacific region.
The agreement was the result of many years of negotiations, he said.
"The Australian red meat and livestock industry has been a strong supporter of the Australian Government's efforts in pursuing these negotiations, given the prospect of improving the competitiveness of Australian product in our international markets."
"Industry will continue to advocate for swift ratification and entry into force of the CPTPP, with the first tranche of tariff cuts being an important step in realising the benefits of the agreement."
Beef Central stepped-through the beef and sheepmeat trade benefits from TPP in key export markets like Japan and South Korea in this February article.